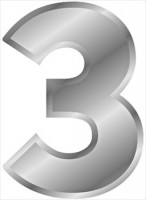 Maria Hanley holds a Master's degree in dance education from New York University and a Bachelor's degree in dance performance from Slippery Rock University in Pennsylvania. She is an independent dance educator around New York City and is currently a teaching artist in public elementary schools for New York City Ballet. In addition, Maria teaches tap and creative dance at Mark Morris, she is a movement specialist for 2-3 year olds at York Avenue Preschool and teaches the ballet program for young families at the Jewish Community Center in Manhattan. Recently, Maria has started her own creative ballet classes called Maria's Movers for young children.
You may remember the feature I did on Maria's blog Move.Create.Educate., one of my favorites because Maria is journaling her daily experiences, inspirations, and challenges as a teacher. This time, I wanted to pick her brain a bit and find out which three CDs she just couldn't live without in her work with young children. Here's what she had to say:
"If you are a teacher you probably know how hard it is to find great music to use in your classes that are all on the same album. Here are my top 3 picks that have it all. They are creative, inspiring, and leave a don't-forget-it-at-home impression on me. I am always looking for new music to spice up my classes, so I hope these will help you! I tried to feature a little something for everyone!"
Maria's Top Three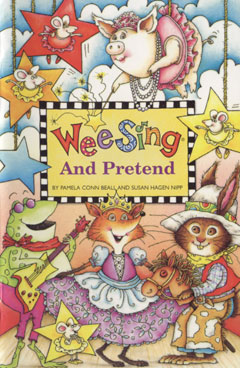 1. Wee Sing and Pretend
This is my all time favorite. I use this in all of my preschool classes, creative dance classes, and baby ballet classes. It has everything from a dinosaur dance to a song about a washing machine. Every song takes young dancers on a new adventure, or to a new place. I love it most because it gives room for their imaginations to grow, my philosophy as a teacher of young ones.
Note from Nichelle: Incidentally, I happen to use this CD with my little ones too! The variety of topics is a really nice feature. To adult ears, I have to say they may not seem like much, but my kids got really attached to the ones I used in class most often — particularly Row, Row, Row Your Boat and Jack-in-the-Box.
2. pas de tot
This CD is a great addition to a PreBallet class. I use it for everything from teaching the positions to across the floor steps like chassé. There is a song for every exercise and it even repeats the song over for teaching the other side or repetition of a step. I love to use the Reverence song to end my class. It's such a refreshing CD to have on hand whenever you are looking for the perfect song!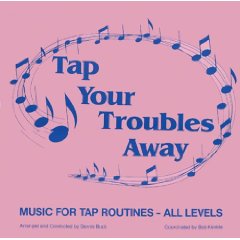 3. Tap Your Troubles Away
I love this CD because it has something for every level. I use it for the little ones, right up through the teenagers. I find it to be progressive through the exercises and many of the songs have an even beat for counting purposes. I love to choreograph combinations and parents day showings to this CD. A well rounded CD for any tap teacher!
Bonus!
Maria couldn't resist sharing a few more recommendations. Check these out too!
Baby Jamz: Nursery Rhymes, Vol. 1
: Solange Knowles
Wake Up and Wiggle
: Marie Barnett
Do you teach little movers?
What are your Top Three?
Kindly follow, like or share:
Nichelle Suzanne is a writer specializing in dance and online content. She is also a dance instructor with over 20 years experience teaching in dance studios, community programs, and colleges. She began Dance Advantage in 2008, equipped with a passion for movement education and an intuitive sense that a blog could bring dancers together. As a Houston-based dance writer, Nichelle covers dance performance for Dance Source Houston, Arts+Culture Texas, and other publications. She is a leader in social media within the dance community and has presented on blogging for dance organizations, including Dance/USA. Nichelle provides web consulting and writing services for dancers, dance schools and studios, and those beyond the dance world. Read Nichelle's posts.