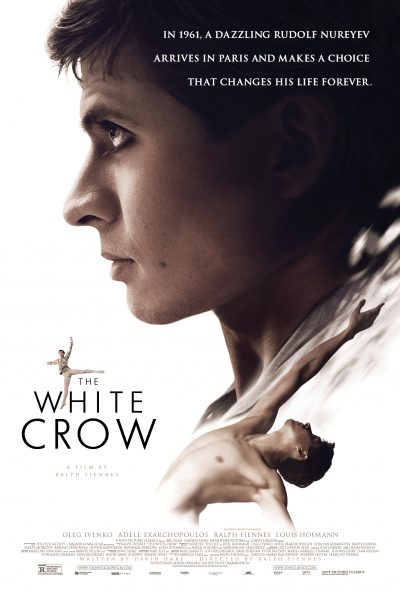 In the film, "The White Crow," director Ralph Fiennes, writer David Hare, and actor/dancer Oleg Ivenko bring to life the legendary ballet star Rudolf Nureyev in all his obstinate, narcissistic, vulnerable and passionate glory.
A "white crow," we learn in the film's opening frames, is a Russian idiom that means an odd character, someone who does not fit the mold. The choice of this phrase as a title is an interesting one: Soviet ballet dancer Nureyev wanted desperately to fit in with a segment of society he felt was out of his reach due to his upbringing while his passion for dance burned so fiercely that he could not help but stand out.
Told in a nonlinear format, the film focuses on three stages of Nureyev's life: his birth and childhood, his training at the Leningrad Choreographic School (now the Vaganova Academy) and the days before his defection from the Soviet Union while in Paris in 1961. The narrative touchstone is 1961 and we revisit Nureyev's past primarily when he is wandering Paris, visiting art museums and socializing with local dancers and a young woman who would become central to his defection, Clara Saint (played by Adele Exarchopoulos).  Since we know he defected during that fateful trip, we can surmise the flashbacks occur because he may be considering the life, the connections and the people he would be leaving behind. As a defector, he would become a traitor to his country and not allowed to return to see his family or friends.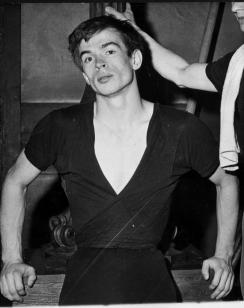 Known to be brash, quick-tempered and stubborn, Nureyev's volatile behavior was fuel for his performance on stage, even if it cost him relationships and friendships. In each segment of his life, however, the director and writer give us some insight as to why he became the man he was. Born in 1938 on a Trans-Siberian train (seeing Nureyev born "in motion", perhaps the filmmakers are setting the foundation for a life "of motion" as well), his father was a soldier in the Soviet army, absent for much of his childhood, and leaving his mother to care for Nureyev and his sisters. His introduction to ballet was a performance he attended with his mother and sisters when he was a child; soon after, he studied folk dance and was encouraged to pursue ballet by sharp-eyed teachers.
As good as he was, though, Nureyev did not arrive in Leningrad for serious training until he was seventeen, which we know is late for a professional dancer. Nureyev knew this too and was eager to push himself above and beyond his classmates – who made so little impact on him, presumably, the director and writer didn't even give them dialogue or names. Understanding he had a lot of ground to cover and not much time to do it, he became stubborn and self-centered, insisting that he be transferred to ballet master Alexander Pushkin's class long before he was ready. Pushkin (played by director Fiennes) saw the promise in him (as did his wife, played by Chulpan Khamatova, with whom Nureyev has an affair, ) and gave him both a home and rigorous training.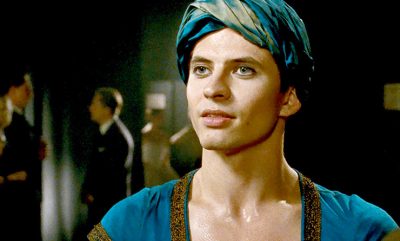 Eventually he joined the Kirov Ballet (called the Mariinsky post-Soviet era) and was given principal roles and a partnership with principal ballerina Natalia Dudinskaya, who was more than twenty years older than he – a partnership pattern that would repeat for Nureyev the rest of his life, including the incredibly successful partnership with equally-legendary ballerina, Dame Margot Fonteyn. On a trip to Paris with the company, his every move was monitored by the KGB. They were notably unhappy with his "consorting" with Parisian locals, "capitalists," and frequenting nightclubs. As the company prepares to depart for London, Nureyev is detained by KGB and told he must return to the Soviet Union for a special performance at the Kremlin; when he balks, they tell him his mother is ill. In the film's most tense scene, Nureyev realizes this is all a lie and he will be imprisoned, or worse, if he returns home.
Oleg Ivenko, a Ukrainian dancer with the Tatar State Academic Opera and Ballet Theatre in Kazan, here in his first acting role, does a brilliant job portraying Nureyev. While that would be challenge enough for any actor, according to director Fiennes, Ivenko didn't even speak English when he was hired. From a dancer's point of view, it was exciting to see Ivenko embrace Nureyev, including all of his training and performances. Those tours en l'air! Those jetes en manege! Even to watch him at the barre, forcing his turnout (yowch!) and doing tendu after tendu, felt like we were peeking in on Nureyev in his youth.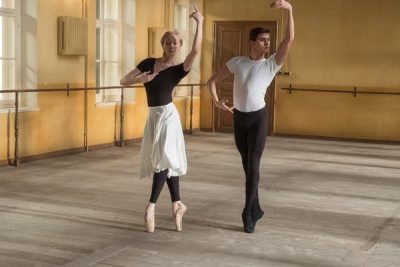 As far as historical accuracy goes, one would have to be a ballet scholar to know how much of what was on screen was truth. This is not, after all, a documentary but a fictionalized account of Nureyev's life. Most audience members are unlikely to know the intimate details of the dancer's life, not to mention the historical context and cultural significance of life in the Soviet Union during the Cold War. Nureyev's defection to the West in 1961 was the first instance that gained international attention. More artists and dancers would follow, of course, but his momentous decision to leave his home country, knowing he would likely never be allowed to return (although he was granted permission to visit his dying mother in 1987 by Mikhail Gorbachev) must have been a daunting one.
"The White Crow" is now available on DVD and Blu-Ray and can be seen on various digital platforms. It was rated R in the theater; parents of younger children may be cautioned about the male and female nudity, sexual innuendo and one risque nightclub dance but otherwise the film has no violence or gore and very little profanity. Please also be aware the film has subtitles as there are many scenes with characters speaking in Russian and French.
Dancers, teachers and students will love the technical scenes, the training and performances, because Oleg Ivenko, Sergei Polunin and Anna Urban are lovely, strong dancers and captivating actors. The scenes in the studio, in which Pushkin instructs the male students while dressed in a three-piece suit and speaking in a soft monotone, are unintentionally hilarious for a modern audience. If you're watching the film with non-dancers, they will enjoy the storytelling and acting, as well as the location shooting, the gorgeous costumes and vibrant colors of the cities. The DVD release includes a behind-the-scenes featurette and a Q&A with the director, writer and star.
More information about the film and how you can purchase a DVD or watch online can be found at The White Crow webiste.
Kindly follow, like or share: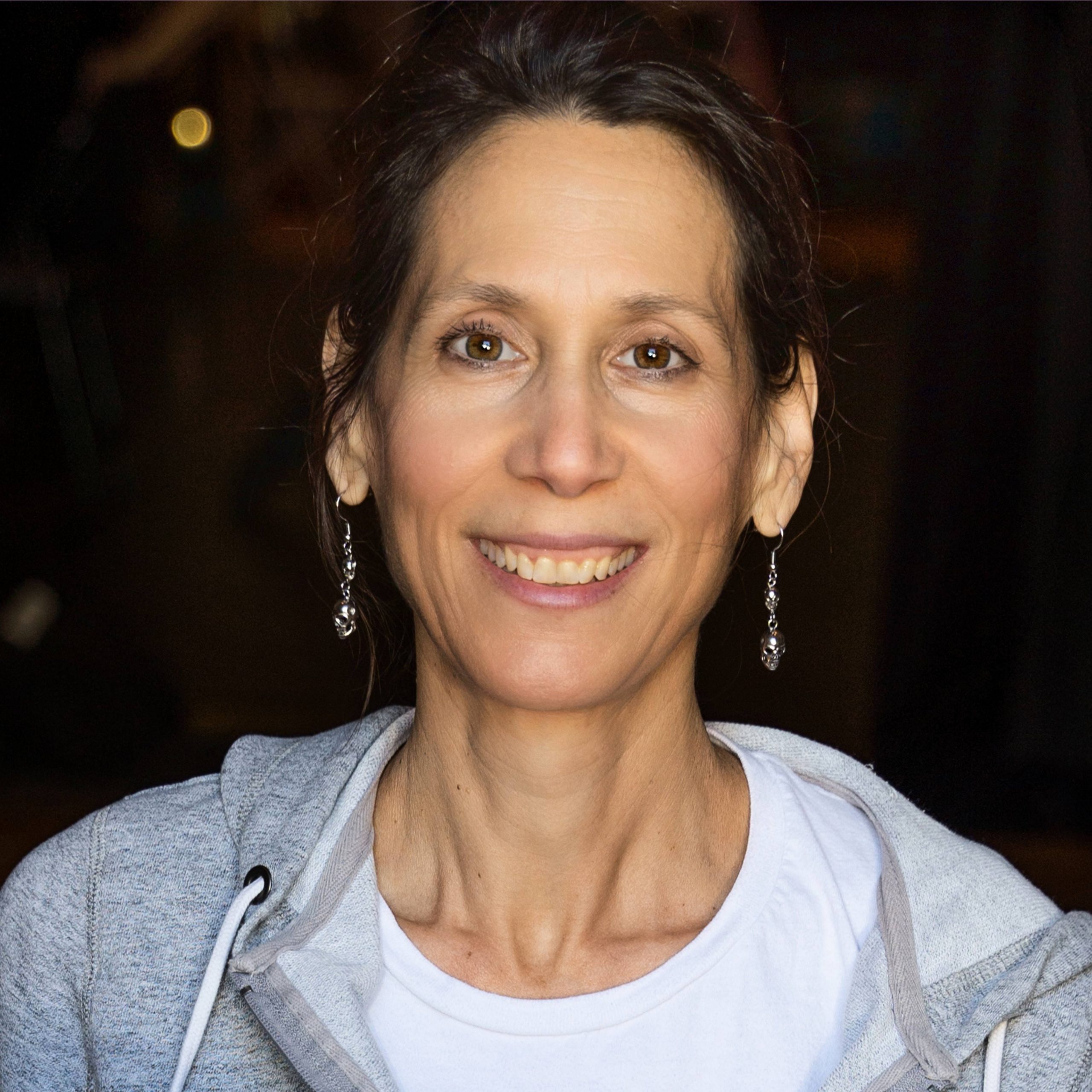 Leigh Purtill is a ballet instructor and choreographer in Los Angeles where she lives with her husband and charming poodle. She received her master's degree in Film Production from Boston University and her bachelor's in Anthropology and Dance from Mount Holyoke College. She is the author of four young adult novels from Penguin and HarperCollins. She is the artistic director of the Leigh Purtill Ballet Company, a nonprofit amateur ballet company for adults and she teaches ballet and jazz to adults both in person and online, Leigh Purtill Ballet. Read Leigh's posts.