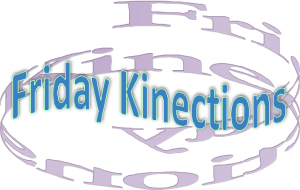 Today's kinection is to a relatively new blog. Bloggers Emilia and Linda have been sharing their passion for ballet at The Ballet Bag for about four months now. They are off to a great start, producing content that is focused and informative. Their thoughts and reviews about the Royal Ballet are a big feature. However, if you do not share that particular passion (yet!), there is still plenty to learn and discover about ballet at the site. I caught up with the pair to ask them a bit about how they got into ballet and blogging!
DA: How did the two of you meet and what awakened your passion for ballet?
Funnily enough both questions share the same answer: Alina Cojocaru! We met through the blogosphere out of mutual admiration for this miraculous dancer and she is also one of the reasons our passion for ballet was re-awakened. Linda was knocked sideways when she saw Alina & her partner Johan Kobborg in Onegin a couple of years ago and I got to know Alina's dancing via Youtube. Then finally one day I saw her on stage in Romeo & Juliet (2007). Linda was there too and eventually we met face to face and became friends.
DA: What made you decide to add your voices to the blogosphere?
We both had more general personal blogs but soon found that our preferred topic was ballet, ballet and more ballet! As we could not really identify with any of the more traditional ballet websites/forums elsewhere and we wanted to spread the concept of ballet as a fresh, original art form (not stuck in a time warp as some tend to think!) from an audience perspective we took a deep breath and started our own.
DA: You are obviously huge fans of the Royal Ballet. What makes the company special?
Primarily the mix between a varied repertoire which spans from the oldest classics (Bournonville, Petipa) & neoclassics (Ashton, MacMillan) to cutting edge (Wheeldon, McGregor) and their longstanding dramatic tradition, which has theatrical roots (the Royal Ballet was "born & bred" in the Old Vic Theatre). It adds a distinctive personality to the company so that dancers are able to communicate not only via the steps but also through acting. The emphasis is on great artistry even though they have the technical chops too! The other factor that makes the company so interesting is the diversity of dancer's backgrounds, they hail from far flung places but they really seem to be at home there.
DA: The blog is relatively new. Where is The Ballet Bag is headed – what's next?
Indeed, we are quite new and so happy that we've been getting great support from established sites such as Dance Advantage, dance bloggers & twitterers because we feel that this journey is worth it! We are trying to integrate web content (reviews, articles, dancer profiles, ballet fact cards) & trendy new media with the aim to "spread the word on ballet" & network with dance fans anytime, anywhere. If we can spark a passion for ballet in someone the same way Alina Cojocaru has done for us then our job will have been done!
These "bag ladies" have added some excellent posts on ballet terminology, articles that discuss the history and significance of certain ballet works, and resources so that you can educate yourself on the art of ballet. Furthermore, they are all teched out with a Facebook page and Twitter account. Be sure to check them out and say hello! Tell 'em Dance Advantage sent you 🙂
Kindly follow, like or share:
Nichelle Suzanne is a writer specializing in dance and online content. She is also a dance instructor with over 20 years experience teaching in dance studios, community programs, and colleges. She began Dance Advantage in 2008, equipped with a passion for movement education and an intuitive sense that a blog could bring dancers together. As a Houston-based dance writer, Nichelle covers dance performance for Dance Source Houston, Arts+Culture Texas, and other publications. She is a leader in social media within the dance community and has presented on blogging for dance organizations, including Dance/USA. Nichelle provides web consulting and writing services for dancers, dance schools and studios, and those beyond the dance world. Read Nichelle's posts.