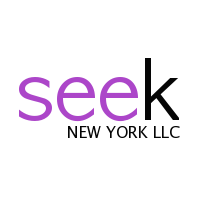 Seek New York, LLC specializes in New York shopping and sightseeing tours, all led by a licensed guide who is also a working member of the entertainment community. Fashion-related tours are led by a costume designer and stylist, while arts-focused tours are led by professional performers.
Owner Rebecca Frey is a costume designer and stylist with twelve years of professional experience in the entertainment industry, and many more in school and community theatre. She spent years working full-time in television, contributing designs to shows like Late Night with Conan O'Brien and Saturday Night Live.
While shooting on location and shopping at virtually every store in town, she developed a vast knowledge of New York City's many resources, from popular tourist spots to little-known nooks and crannies. Rebecca founded Seek as a means of sharing her professional experience and love of the city with tourists and locals alike, and to provide an opportunity to bring together talented industry professionals with "everyday" folks who are interested in experiencing NYC from a truly unique perspective.
Dancers and parents in need of custom-made costumes, Seek also offers personal styling and costume design services, pairing each client with a working TV/film or theatre designer to collaborate on the perfect costume for your needs!
The Giveaway
Rebecca is giving away ONE gift certificate for Seek's Star-to-Be Tour.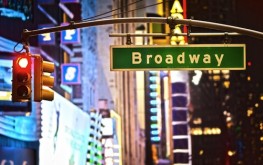 This tour (retail value: $250) is a blend of shopping, history, and "insider" entertainment information, and is designed specifically for aspiring performers.
Shop for leotards and dance clothing and get fitted for a new pair of shoes. Visit stores selling Broadway and television memorabilia.
Explore the Theatre District and discover bits of entertainment history hidden smack dab in the middle of Times Square.
See where actors buy their scripts, where dancers get their shoes fixed, and where stars hang out after a performance. Visit Lincoln Center, home to the Juilliard School and the Metropolitan Opera.
Learn "insider" showbiz information from a professional performer, and discover what it really takes to "make it" in NYC.
Good to know:
The itinerary for this private tour will be customized to fit the ages and interests of tour participants and includes the services of a licensed tour guide and entertainment professional.
Your gift certificate is good for one three-hour private tour for one or two people; additional participants may be added for a small fee.
Certificate will be valid for a period of one (1) year, and cannot be redeemed for cash.
Please note: Winner is responsible for hotel accommodations, travel to NYC, and other related expenses.
This giveaway is open to those Worldwide and will close Wednesday, December 5 at Midnight CST.

Contests must be restricted to those 18 and up. If you are under 18 and would like to win, please have an adult enter and comment for you.

Winners will be drawn and contacted one week from today. I hope you'll be one of our lucky winners!

Once contacted via the email used to comment, winners have only 48 hours to respond and claim their prize. Each giveaway is treated as a separate contest.  PLEASE READ our giveaway policy before entering.
How To Enter:
ONE: Sign-in to the form below.

TWO: Leave a comment answering the following question:
If you could ask your Seek New York tour guide one thing about dancing and working in NYC, what would it be?
Commenting is the only mandatory task for entering!
THREE: Go back to the form and click that you Did It!
That's it! Easy as 1-2-3!
Optional: Earn more entries
The form above includes several more tasks you can complete to earn additional entries in the giveaway, including being (or becoming) a Subscriber PLUS member.
Do any or all of them to increase your chances of being a randomly drawn winner.
Kindly follow, like or share:
Nichelle Suzanne is a writer specializing in dance and online content. She is also a dance instructor with over 20 years experience teaching in dance studios, community programs, and colleges. She began Dance Advantage in 2008, equipped with a passion for movement education and an intuitive sense that a blog could bring dancers together. As a Houston-based dance writer, Nichelle covers dance performance for Dance Source Houston, Arts+Culture Texas, and other publications. She is a leader in social media within the dance community and has presented on blogging for dance organizations, including Dance/USA. Nichelle provides web consulting and writing services for dancers, dance schools and studios, and those beyond the dance world. Read Nichelle's posts.