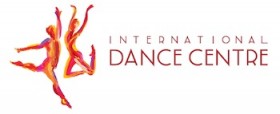 Alexandra Cownie of International Dance Centre teaches ballet (and other) dancers to become professionals the smart and healthy way.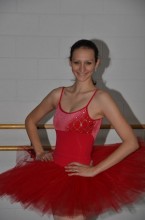 She founded International Dance Centre in February 2012, after recovering from a career-ending knee injury by just working on her mindset. Alexandra decided to dedicate her time to sharing her professional experiences and research on mindset strategies to make the life of teenage dancers in training easier on all levels: Physically, Mentally, Emotionally and even Spiritually.
"My belief is that dancers learn better and improve faster with smarter trainings, better health care, less unhealthy competition and genuine fun in dance class," says Alexandra.
She shares her teachings and experiences in her book How To Be A Ballet Dancer, the master classes she teaches all around the world (Alexandra is currently touring Australia and New Zealand), as well as one-on-one Skype performance coaching with dancers in competitions in regard to stress, confidence, jealousy and performance results.
The Giveaway
Alexandra is giving away How To Be A Ballet Dancer AND 100 Healthy Snacks to THREE readers.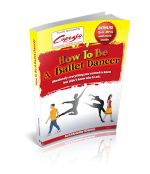 How To Be A Ballet Dancer is a new digital dance book that includes the insights of 23 international dance experts, as well as Alexandra's personal experiences. This book does not teach how to have the perfect arabesque, but how to live as a dancer in the most fulfilled, happy way, while still dancing at the highest level.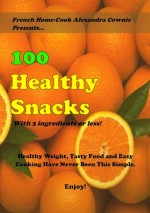 100 Healthy Snacks is an e-cookbook that helps dancers follow the eating plan explained in the book How To Be A Ballet Dancer. All the recipes are approved by performance nutritionist, Sally Boyer (wife of Australia's strongest man). Each recipe is inexpensive with three ingredients only. Created with the question "Can a 10 year old cook this?" in mind, they are fast to prepare and all delicious, as inspired by French cooking.
This giveaway is open Worldwide and will close Friday, December 7 at Midnight CST.

Contests must be restricted to those 18 and up. If you are under 18 and would like to win, please have an adult enter and comment for you.

Winners will be drawn and contacted one week from today. I hope you'll be one of our lucky winners!

Once contacted via the email used to comment, winners have only 48 hours to respond and claim their prize. Each giveaway is treated as a separate contest.  PLEASE READ our giveaway policy before entering.
How To Enter:
ONE: Sign-in to the form below.

TWO: Leave a comment responding to the following:
If you could ask a professional dancer one question, what would it be?
Commenting is the only mandatory task for entering!
THREE: Go back to the form and click that you Did It!
That's it! Easy as 1-2-3!
Optional: Earn more entries
The form above includes several more tasks you can complete to earn additional entries in the giveaway, including being (or becoming) a Subscriber PLUS member.
Do any or all of them to increase your chances of being a randomly drawn winner.
More giveaways to come!

Kindly follow, like or share:
Nichelle Suzanne is a writer specializing in dance and online content. She is also a dance instructor with over 20 years experience teaching in dance studios, community programs, and colleges. She began Dance Advantage in 2008, equipped with a passion for movement education and an intuitive sense that a blog could bring dancers together. As a Houston-based dance writer, Nichelle covers dance performance for Dance Source Houston, Arts+Culture Texas, and other publications. She is a leader in social media within the dance community and has presented on blogging for dance organizations, including Dance/USA. Nichelle provides web consulting and writing services for dancers, dance schools and studios, and those beyond the dance world. Read Nichelle's posts.