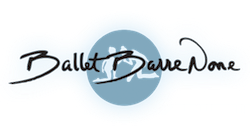 BalletBarreNone is a new and innovative way to teach ballet that makes it fun and helps teachers "get the ballet job done."
BalletBarreNone has been developed by Eileen Juric over the last 8 years. After selling her studio, Basically Ballet in New Jersey, Eileen moved to North Carolina and began to freelance in a wide variety of dance studio environments. She quickly realized that there was not enough time allotted for ballet classes.
"Because this new generation of students need to take numerous styles of dance and have heavy rehearsal schedules for competition," Eileen observes, "ballet falls into the category of other types of genres and is often scheduled only once or twice a week. This becomes extremely challenging for those of us who have been trained the traditional way and under optimum circumstances, would be teaching these same students 4 or more ballet classes a week."
Eileen says she became a "desperate ballet teacher" who could no longer teach to her knowledge. She had to teach to their need, finding a way to minimize the time and maximize the results. Thus, BalletBarreNone was born!
The Giveaway
Eileen is giving away "The Children's Hour of Power" 3-DVD SERIES to THREE readers.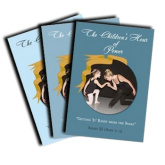 "The Children's Hour of Power" (see our review here) is a 3-DVD series for teachers, demonstrating a course of ballet study for students ages 3 – 9, which is based on Dorothy Lister's pre-ballet program developed and taught during her 25-year tenure at the Joffrey Ballet School.
It is a fun and innovative way to establish a strong foundation during the crucial juncture (marked by higher drop-out rates) when students are typically thrown to the barre in transition from preparatory to more advanced levels of training. They can quickly become bored, outside-in dancers. "The Children's Hour of Power" program highlights the "best of ballet with none of the boring!"
Each level begins with "Explore Your Core on the Floor." The student "feels" the correct placement and can then know "how" to initiate the movements before standing up. This offers an additional opportunity for specificity, where the weaker leg can be isolated and more repetitions can be done to avoid one-side dominance.
Students continue on to "ABC Vertical Vocabulary" and finish with "Corner-to-Corner Train Station." When in center, with no barre to hide behind, students are either "flying or dying." They become "captains of their ships" as they work with partners using modified arms and constantly shift weight from side to side.
Each level gradually layers and progresses, building upon the one before. This way, the students' young and receptive bodies learn on a visceral level how to work from the inside out and to grasp the correct quality of movements, setting up a wonderful foundation for years to come.
Students are stimulated by this wonderful approach, which is fun and interactive and encourages the students to finish the punch lines and sing along as they execute the steps. They quickly "make the connection with the correction" as their bodies struggle to do the simple things correctly. Even the most proficient of ballet dancers will be challenged to re-evaluate the "how" of "what" they think they know.
They take charge of their training and become willing to do the work necessary to improve their technique. The result: more versatile, responsible dancers and happier teachers!
Filmed in an actual class setting, "The Children's Hour of Power" series is complete with subtitles, Class Notes, a "Quiptionary" (dictionary of all the quirky quips and phrases) and "NOtable NO's."
"The Children's Hour of Power" is being taught globally in places like, France, New Zealand, Malaysia, Italy, and most recently, Japan. Now you can bring it to your studio, too!
This giveaway is open to those in the United States and will close Thursday, December 6 at Midnight CST.

Contests must be restricted to those 18 and up. If you are under 18 and would like to win, please have an adult enter and comment for you.

Winners will be drawn and contacted one week from today. I hope you'll be one of our lucky winners!

Once contacted via the email used to comment, winners have only 48 hours to respond and claim their prize. Each giveaway is treated as a separate contest.  PLEASE READ our giveaway policy before entering.
How To Enter:
ONE: Sign-in to the form below.

TWO: Leave a comment responding to the following:
Where do you struggle most when trying to get the most out of your "Ballet Budget" (the time allotted for ballet classes)?
And do you think BalletBarreNone could help you maximize that time?

Commenting is the only mandatory task for entering!
THREE: Go back to the form and click that you Did It!
That's it! Easy as 1-2-3!
Optional: Earn more entries
The form above includes several more tasks you can complete to earn additional entries in the giveaway, including being (or becoming) a Subscriber PLUS member.
Do any or all of them to increase your chances of being a randomly drawn winner.
Kindly follow, like or share:
Nichelle Suzanne is a writer specializing in dance and online content. She is also a dance instructor with over 20 years experience teaching in dance studios, community programs, and colleges. She began Dance Advantage in 2008, equipped with a passion for movement education and an intuitive sense that a blog could bring dancers together. As a Houston-based dance writer, Nichelle covers dance performance for Dance Source Houston, Arts+Culture Texas, and other publications. She is a leader in social media within the dance community and has presented on blogging for dance organizations, including Dance/USA. Nichelle provides web consulting and writing services for dancers, dance schools and studios, and those beyond the dance world. Read Nichelle's posts.