"Swan Lake Mariinsky Live" glided into movie theatres across the country on June 6, 2013. Frequent Dance Advantage guest, Heather Desaulniers offers her thoughts on the event.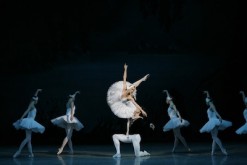 The fusion of dance and film is one of the most fascinating, successful and varied ventures in today's performing arts scene.
These two genres have already had quite an adventure together and their journey is far from over. Years of recording and documenting live performance has created a historic chronology and built archives that can assist in teaching and re-staging. As compositional tools in mixed media and interdisciplinary performance, choreography and film have also become important artistic collaborators. And with the onset and abundance of television reality shows and competition programs, together, dance and film have a significant role to play in popular media.
On Thursday, June 6th, classical dance and video technology teamed up on yet another project with "Swan Lake Mariinsky Live" – a broadcast of the Mariinsky Ballet in Marius Petipa and Lev Ivanov's 1895 masterpiece, "Swan Lake".
This particular performance had been danced just hours earlier on the stage of the Mariinsky Theatre in St. Petersburg, Russia, and was then aired in movie theaters across the US (in either 2D or RealD™ 3D, depending on your local theater).
Co-presented by NCM Fathom Events, Omniverse Vision, Cameron|Pace Group, Glass Slipper and Mariinsky Theatre, "Swan Lake Mariinsky Live" celebrates the relationship between dance and film – its extensive history, its vibrant present and its promising future.
By combining Russia's two hundred and seventy-five year ballet tradition along with the latest film innovations, dance and video have added the role of cultural liaison to their repertoire. "Swan Lake Mariinsky Live" brings an internationally-renowned, world-class ballet company to audiences who might not otherwise have a chance to see them.
When it comes to any form of 'filmed dance', the viewer is at the mercy of the individual (or individuals) who are videoing and editing the material. This often comes across as a negative. As the camera focuses in on one dancer, you wonder what you may be missing in the rest of the group. Or, as the videographer closes in on a performer's face, you worry that some amazing footwork has been left out of the shot.
But I think we tend to forget that there are many wonderful and positive aspects to 'filmed dance'. Throughout the filmed experience, the audience is able to watch the performance from many different angles – you can see what the view would be like from the upper balcony, from the mezzanine, from orchestra right or from orchestra left. When you attend ballet live, you get a single viewpoint, that from the seat you have purchased. In addition, close-ups on film provide details that are difficult to see even from the first few rows in a traditional theater.
In "Swan Lake Mariinsky Live", you could see every fifth position in between the grand leaps and stunning pointework; perfect turnout in a moment of repose; heels sinking all the way into the floor. Act I, Scene I's pas de trois (danced by Maria Shirinkina, Nadezhda Batoeva and Xander Parish) was all about the articulation of the foot; the mechanics and motion of each pas de cheval and battement tendu. These fleeting moments can be easily missed when you are sitting far away in the theater but were delightfully apparent on the projection screen in "Swan Lake Mariinsky Live".
Scene II was everything that "Swan Lake" should be – full of intrigue, romance and ballet technique of the utmost excellence. The opening moments reinforced the notion of duality – peaceful swans serenely traveled across the back cyclorama while the extreme tension of Von Rothbart's first solo was brought to life by the remarkable Andrei Yermakov. Ekaterina Kondaurova and Timur Askerov (Odette and Prince Siegfried) sailed flawlessly through their pas de deux and the swan cygnets were dynamite. In this scene more than any other, the 3D aspect of "Swan Lake Mariinsky Live" did have its ups and downs.
When one, two, three or four dancers were being featured and the filming zoomed in on them, the 3D aspect allowed for an increased clarity and crispness. But when the cameras panned out to survey the entire stage (as it did through much of the scene), the focus was actually a bit blurry.
Act II's dramatic black swan pas de deux was absolute perfection. In the Mariinsky's version of the ballet, you can really understand and see that this variation is actually not meant to be a duet, but instead, a pas de trois between Odile, Siegfried and Rothbart. The relationship between Odette/Odile, Siegfried and Rothbart is a true triangle – each of their realities unescapably enmeshed with the other two. Sadly, in many newer, updated versions of "Swan Lake", this nuance is getting lost. Kondaurova, Askerov and Yermakov demonstrated that the black swan divertissement not only exists for narrative, story-dictated purposes but also to examine the complicated connection of these three characters. And, because this particular sequence was filmed close-up, the 3D illuminated and highlighted this true artistic interpretation.
Some purists may be taken aback by the telecasting of classical ballet in 3D at a movieplex, whereas technology-minded fans may be elated by this new development. The good news is that in 2013 you can find ballet suited to your particular taste – whether framed by a grand proscenium arch, weekly in your home on television or at unique movie events like "Swan Lake Mariinsky Live".
Heather Desaulniers is a freelance writer, critic and dance historian based in Oakland. Her article "Archiving Dance – The Necessity of Collaboration" was recently published in Bourgeon: Fifty Artists Write About Their Work. Dr. Desaulniers is the dance curator for sfarts.org and the SF/Bay Area columnist for criticaldance.com. Visit her blog at heatherdance.com.
What do you think about these "Live" and remote dance events?
Did you attend "Swan Lake Mariinsky Live"? Share your thoughts with us in the comments!
Kindly follow, like or share: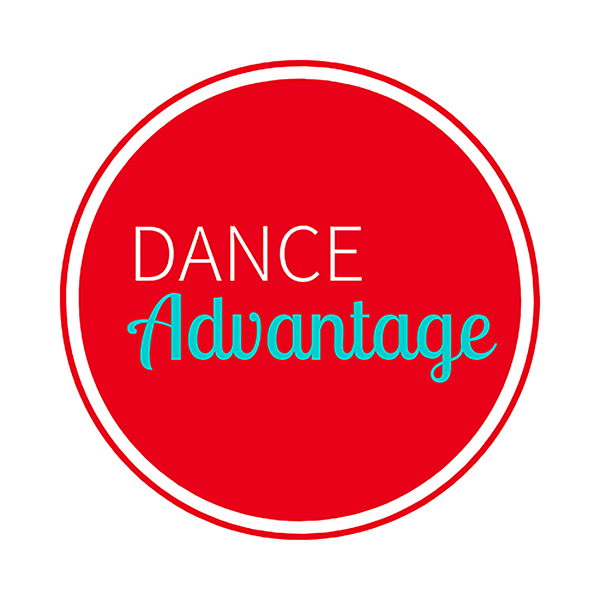 Dance Advantage welcomes guest posts from other dance teachers, students, parents, professionals, or those knowledgeable in related fields. If you are interested in having your article published at Dance Advantage, please see the following info on submitting a guest post. Read posts from guest contributors.