Some of Matt Webb's earliest memories are of his father, sitting the family down to watch slides or home movies.
So perhaps photography is in the genes, but he first picked up a camera about 5 to 6 years ago and pretty quickly started to focus his photography on rugby, motorsport and studio work.
"I was lucky enough to be granted press accreditation for Premier Rugby Team, the Northampton Saints, so I regularly sat pitchside capturing images of power and passion, not to mention blood and sweat. Soon I had images published on their websites, and others in the matchday programme. I also entered some into camera club competitions, and fondly remember winning one competition when the judge said it was "one of the best sports journalist images he'd seen all year."
Though it may seem a million miles away from what he had been doing, Matt says he arrived at dance photography because he likes to challenge himself and wanted to combine the power and speed of rugby or motorsport with the technical and lighting skills he had developed while working in the studio. It was then that he stumbled upon Jim Markland's dance photography workshop being held nearby.
"I looked at his work and was inspired," Matt says. "This image is one of the images I took at the workshop, and to me it captures the speed, agility and power of sports photography, yet combines with the grace of dance and the lighting of a studio environment. The dancer is the amazing Kieran Edmonds from the U.K. The heights he could jump where incredible. Capturing him and freezing him mid-air to ensure a perfect image was down to the high speed sync lighting, and Kieran's ability to repeat the move time and time again."
"So my photography has changed direction again. I loved taking these images," Matt explains. His thanks go to Kieran and Jim for the inspiration.
Matt has another great shot from this session which I couldn't resist sharing with you: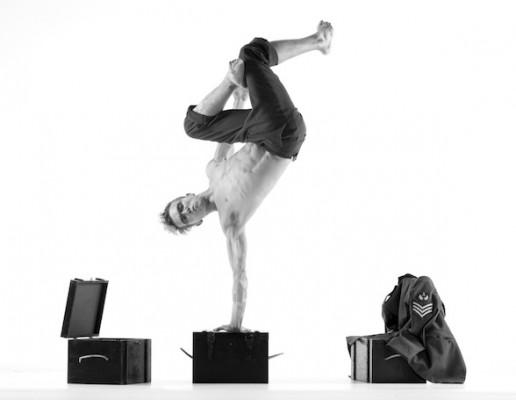 Every single one of Matt's dance pics are incredible captures. See for yourself – check out his action-packed work at www.flickr.com/photos/11692646@N00/
Also, Matt's daughter turns 10 years old today (10-10-2010)! Join me in wishing them both a wonderful day.
Kindly follow, like or share:
Nichelle Suzanne is a writer specializing in dance and online content. She is also a dance instructor with over 20 years experience teaching in dance studios, community programs, and colleges. She began Dance Advantage in 2008, equipped with a passion for movement education and an intuitive sense that a blog could bring dancers together. As a Houston-based dance writer, Nichelle covers dance performance for Dance Source Houston, Arts+Culture Texas, and other publications. She is a leader in social media within the dance community and has presented on blogging for dance organizations, including Dance/USA. Nichelle provides web consulting and writing services for dancers, dance schools and studios, and those beyond the dance world. Read Nichelle's posts.