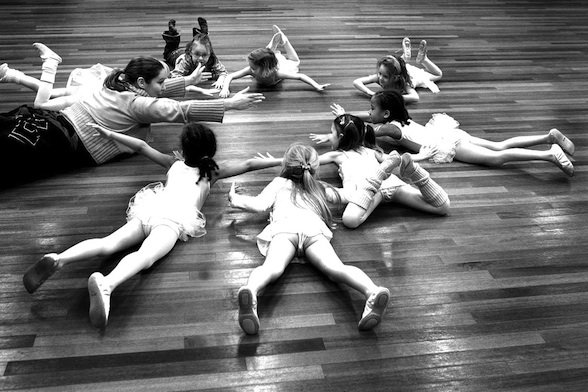 About the Photographer: Peter Voerman is a 51 year old freelance photographer from The Netherlands. He works from his own studio in Westervelde and specializes in dance photography, portraits and travel photography. Peter works for travel magazines in Holland, Italy and France, for tourist offices and nature organizations. While employed as a social worker he learned to photograph when his kids were young. In 1999 he published a duo-tone series of his three sons which remains his most honored work. Since then he has published more than seven photography collections. Exhibitions of his work, including The Beauty of Ballet have toured throughout The Netherlands. More of Peter's work is on display at his website: www.balletfoto.nl and his Flickr Photostream
Have your photo featured on Dance Advantage! Submit to the Sunday Snapshot Flickr pool.
Kindly follow, like or share:
Nichelle Suzanne is a writer specializing in dance and online content. She is also a dance instructor with over 20 years experience teaching in dance studios, community programs, and colleges. She began Dance Advantage in 2008, equipped with a passion for movement education and an intuitive sense that a blog could bring dancers together. As a Houston-based dance writer, Nichelle covers dance performance for Dance Source Houston, Arts+Culture Texas, and other publications. She is a leader in social media within the dance community and has presented on blogging for dance organizations, including Dance/USA. Nichelle provides web consulting and writing services for dancers, dance schools and studios, and those beyond the dance world. Read Nichelle's posts.