Happy Halloween!
Frostfoto.de is designed, owned and created by Patrick Frost. Having studied at the University of Swansea Wales and gained a Business degree he stepped out into the world of media and the arts. A Harvard University summer course in Creative New Media led him in the direction of web design and cinematography.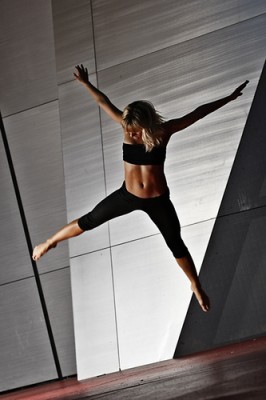 A year or so later he had made a couple of surf films, surfing being one of his main passions. A couple of years later he had the opportunity to start an online art company in England. His passion for arts was extended further and his love for photography was born.
On arrival in Munich, he ventured into photography and put the film camera aside. He has gained a photography short course degree and has assisted various photographers within Munich including fashion photographer Johanna Kreutzer.
Since 2006 Patrick has been photographing weddings throughout Germany, events in and around the Munich area as well as environmental portraits for families, children, actors and more recently dancers.
Patrick says working with dancers is fantastic. "They are such great people to work with and provide me with lots of creativity and superb shots."
Patrick's portfolio of dance photography can be found at his website: Frostfoto.de
Or check out the Frostfoto.de Flickr stream.
Kindly follow, like or share:
Nichelle Suzanne is a writer specializing in dance and online content. She is also a dance instructor with over 20 years experience teaching in dance studios, community programs, and colleges. She began Dance Advantage in 2008, equipped with a passion for movement education and an intuitive sense that a blog could bring dancers together. As a Houston-based dance writer, Nichelle covers dance performance for Dance Source Houston, Arts+Culture Texas, and other publications. She is a leader in social media within the dance community and has presented on blogging for dance organizations, including Dance/USA. Nichelle provides web consulting and writing services for dancers, dance schools and studios, and those beyond the dance world. Read Nichelle's posts.