Have you thought about starting a dance program for those with special needs,
…and then become overwhelmed with questions?
Is there a big enough market for special needs dance classes?
What will I teach my special needs dancers?
How will I grow my special needs program?
Upon starting our special needs program, Super Stars, at my studio in Alaska we discovered a huge special needs community and received tremendous support for this venture. I'd like to help you on your way to creating the most special program at your studio.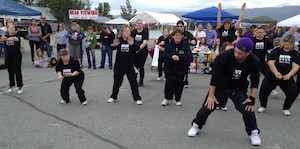 Finding Potential Special Needs Students
We offered a workshop and advertised it through local Special Olympics activities and centers which offer respite services to people with developmental disabilities.
When the day of the workshop came, we began with a warm up and stretch, and then learned a simple dance. The workshop was 2 1/2 hours and all of our participants went home with a flyer for a regularly-scheduled dance class that would meet once a week.
What to Offer Your Special Needs Dancers
Your students may have a disability but they also have so much ability!
Your new students are people. Some may have the heart and mind of a child, but do not treat them as such. Treat them as you might treat others their age and as you would want someone to treat you. Do this, and you'll be off to a great start.
Running a special needs dance class is similar to any other dance class with only a few slight differences.
We start with an uncomplicated series of stretches, warming up our head and arms, then sitting down in a straddle to reach for one side, then the other, to the middle, and then a pike stretch with pointed feet and flexed feet, and we finish with a butterfly stretch.
We do these in a circle so that we can all see each other on an equal level. Like King Arthur's Round Table, we want to ensure our seating arrangement reinforces that all who are invited to sit are highly and equally favored.
We then form two lines (applying 'window' spacing) to work on a dance. You will need to help place everyone and help them find their spot for the first few weeks. After that, it will become a natural habit for everyone. Some weeks we practice some technique and steps before our dance: three-step turns, grapevines, jazz squares, pencil turns, chassé and even pirouettes. Other weeks we go straight into working on our dance.
Keep the music upbeat and fun but not too fast, the routines simple and the steps slow. Do not expect everyone to execute the moves perfectly and on time. Repeat the same thing you taught last week again, then add only a few eight counts (2-3). Follow this pattern each week.
Patience is key, but making sure they have fun is even more important. While you're at it, have some fun yourself!
Bumps in the Road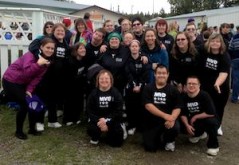 We have been lucky to have never faced anything but overwhelming positivity with respect to our program, but along the way there have been bumps in the road, both expected and not.
Special needs students, their providers, and parents all love consistency. Keeping your class at the same day and time will go a long way toward keeping your program growing. We learned the hard way that changing your class times once they are established will discourage even eager students from returning. Because of their increased need to plan rides and work around employment or provider schedules, it is especially difficult for members of the special needs community to adapt quickly to rearranged class times.
Another challenge we've encountered is getting release forms signed. Often our students do not have legal signatures and they do not always live with their parents or guardians. Therefore, getting the correct signature can be a challenge. For those who come to class via providers and don't have a legal signature, sending it home with them after class will usually ensure your form will be returned by the next week.
Recently stairs have also become a big challenge for us. A second floor studio will discourage students in wheelchairs or with disability-related health problems of all kinds from participating. A ground-level or studio will make attending easier for your students.
A Growing Market
Even when plenty of activities for those with special needs are available, members of this community are always looking for new things to do.
Our Super Stars program has grown so popular that our big group can no longer fit in our little room. We've split our class into two, but this temporary solution hasn't lasted long. Our performance groups have even outgrown some of our local stages!
Growing pains aren't bad problems to have, still we weren't necessarily as prepared for these as we hope you'll be.
Kickstart the Super Stars
Unable to afford a move on our own, we have started a Kickstarter for our Super Stars program to fund the move to a new, larger, ground-level studio.
If you'd like to help, just visit the site to become a backer and donate to our cause. If we do not reach our goal, you are never charged. If we do, there are gifts for various donation levels. We hope to meet our goal so that we can get a bigger space and make handicap-friendly renovations.
We have a friend in a wheelchair Dillan who comes to all of our performances. He really wants to participate but since we are on the second floor, Dillan is unable to join us. Any support we can get to help grow the Super Stars and have Dillan join us would be greatly appreciated!
Ready to Begin Your Special Needs Dance Program?
Any small trouble you can think of is far outweighed by the benefits of having a special needs program.
We have so much fun in class. I get more hugs and high fives between 4 and 6 on Thursdays (my Super Stars class times) than the rest of the week combined. You may think you know unconditional love and friendship, but you do not until you have a friend with a special ability. My students (who all become my friends after just a single class) love me unconditionally and they make sure I know it every time I see them.
Our community and crowd support is amazing. Everyone loves to see our group perform and our group loves the spotlight!
Teaching a class for people with special abilities truly gives a sense of self worth and satisfaction that can't be described. The only way to know for sure how wonderful and fulfilling it is, would be to give it a try yourself.
Best of luck to anyone bold enough to take on a program as wonderful as one for special needs dancers.
Shanelle Gangstad began her dancing career at Stars Dance Team in Eagle River at the age of 5 years old. She trained at Sonja's Studio of Dance at the age of 8 years old in Tap, Ballet and Jazz. She was also on the Palmer High School dance tam her entire high school career and was captain two of those years. She has been an instructor at MVD since 2007 teaching a variety of classes including lyrical and dance to individuals with mild to moderate disabilities. Shanelle has won many state and national competitions both as an individual and in group dances she has choreographed. Shanelle is an avid volunteer for Special Olympics. She was also involved in starting up the Partners Clubs at her high school which involves main stream students with students with disabilities together in sports and social activities. The Palmer High Partner Club was so successful that Special Olympics flew Shanelle to Kansas City to speak along side Tim Shriver to 1400 student government representatives about the importance of inclusion and Clubs like the Partner's Club.
Kindly follow, like or share: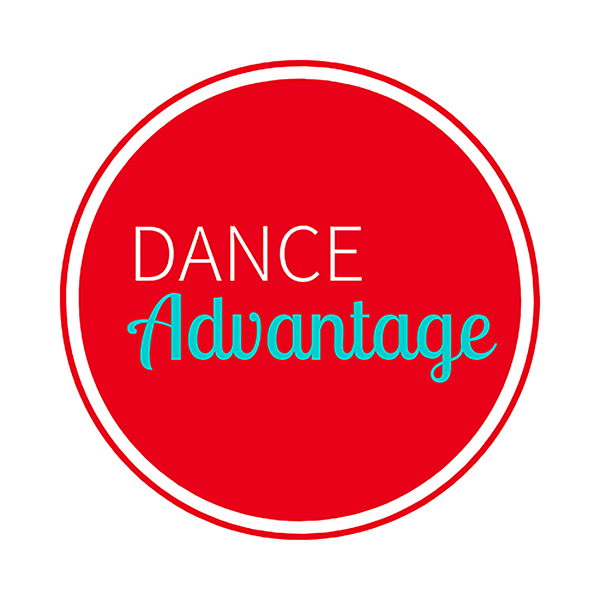 Dance Advantage welcomes guest posts from other dance teachers, students, parents, professionals, or those knowledgeable in related fields. If you are interested in having your article published at Dance Advantage, please see the following info on submitting a guest post. Read posts from guest contributors.