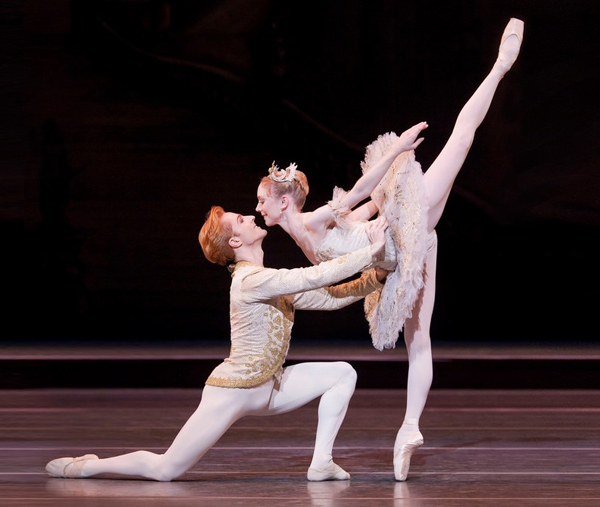 The Royal Ballet is bringing The Sleeping Beauty to movie theaters for a single performance on March 20.
Dancing the role of Princess Aurora is Sarah Lamb, a Boston native. She was a principal dancer at Boston Ballet before crossing the pond in 2004 to join The Royal Ballet, where she was promoted to principal in 2006.
Sarah speaks with us today about dancing this classical role, her versatility, and taking risks.
DANCE ADVANTAGE: The Rose Adagio sticks out in my mind, but what is the most challenging aspect of dancing the title role in The Sleeping Beauty?
SARAH LAMB: The most challenging part is the entire Act I. Aurora stays onstage after her entrance full of exuberance and effervescence, and goes directly into The Rose Adagio. Her solo follows, which is very technical and has almost all aspects of a ballerina's technique: pirouettes, balances, hops on pointe, and a manège with jumps.
DA: Five years ago, you came back from a foot injury that took you out of work for several months. Tell us about that time and how you bounced back to your best.
SL: It was incredibly difficult, depressing and frustrating and I'm so lucky that my husband and family helped me through such a dark time. I was so fortunate that Kevin O'Hare, our director and then company manager, allowed me to return to Boston and get therapy and coaching from an incredible man named Igor Burdenko who worked with me in a pool for six months of rehabilitation while I couldn't bear weight on my foot.
DA: You've been overseas for about a decade now but, thinking back, how did it feel making that choice to move from an American ballet company to The Royal Ballet?
SL: It was a leap into the unknown and a risk to do something different, but I thought about the proverb, "A life lived in fear is a life half lived," so I left and I am so happy I did.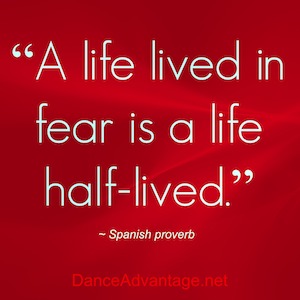 DA: You are a versatile dancer, moving with ease between classical and contemporary roles. What can you point to in your training background that has helped you become so?
SL: My teacher, Tatiana Nicolaevna Legat, was the most important part of my development as a dancer. Her direct connections to the Vaganova system and her expertise as a teacher formed me into the dancer I am today. I didn't start training with her until I was twelve so I think certain parts of my own personality had already been established and I think that's a very good thing! I'm willing to try things and to take risks and that's attractive to choreographers who are interested in collaboration. Legat also reinforced my own work ethic which means I always push myself harder than anyone else can push me, so I'm always trying to improve.
DA: Does knowing The Sleeping Beauty will be filmed for audiences across the world change your preparations or performance in any way?
SL: Of course there's more stress and pressure but you cannot change the way you fundamentally dance so I need to remind myself it's a performance just like all the performances I do – for everyone in the audience. The fact that it is also filmed can't make me alter my approach, except perhaps less make-up!
DA: What do you enjoy most about portraying Princess Aurora?
SL: I like the challenge and the fulfillment when a performance goes well – I'm critical so I haven't had many shows that satisfy me, but the rehearsal process is intense so once I'm onstage I need to remember that I'm there to convey a story and bring the audience with me.

The Royal Ballet Cinema Season is a fantastic way to watch your favorite ballets. It's especially great if you live in an area of the U.S. where world-renown companies rarely visit. Readers so far have told us they love the convenience of this new way to experience ballet.
This cinema performance of The Sleeping Beauty will occur one night only on March 20, 2014.
Find out if The Sleeping Beauty is playing at a theater near you: Go to the Fathom Events website, click Buy Tickets and enter your zip code.
Disclosure: Dance Advantage accepts compensation for the promotion of these events
Kindly follow, like or share:
Nichelle Suzanne is a writer specializing in dance and online content. She is also a dance instructor with over 20 years experience teaching in dance studios, community programs, and colleges. She began Dance Advantage in 2008, equipped with a passion for movement education and an intuitive sense that a blog could bring dancers together. As a Houston-based dance writer, Nichelle covers dance performance for Dance Source Houston, Arts+Culture Texas, and other publications. She is a leader in social media within the dance community and has presented on blogging for dance organizations, including Dance/USA. Nichelle provides web consulting and writing services for dancers, dance schools and studios, and those beyond the dance world. Read Nichelle's posts.