Ballet was born out of the royal court pageants of the Renaissance. In those days, it was primarily entertainment performed by nobility for nobility. Kings and queens even took roles in the lavish productions.
Ballet eventually shifted to the realm of professional theater and the aristocracy took on the role of patrons and audience members.
But, that doesn't mean that nobles lost their passion for the art. Here are some famous ballet fans with royal titles…
Queen Victoria (1819-1901)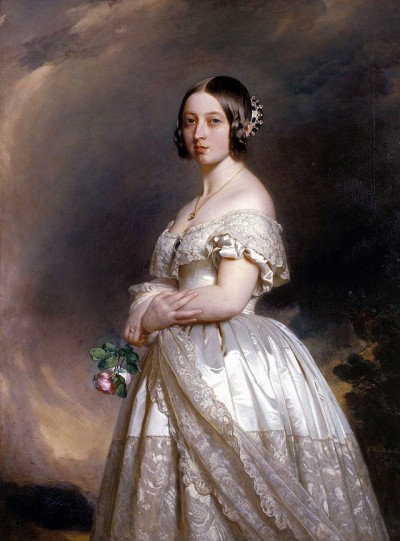 Victoria loved watching ballet as a girl. She attended the theater up to three times a week and saw the Romantic Era rivals Marie Taglioni and Fanny Essler dance in London. Marie Taglioni was Victoria's favorite dancer. After watching her perform in La Sylphide, the young royal wrote, "She danced quite beautifully, quite as if she flew in the air, so gracefully and lightly". Victoria also saw Marie's brother, Paul Taglioni, dance onstage. She declared that he was "the most splendid man-dancer I ever saw". [1]
Victoria herself made ballet costumes for her collection of miniature dolls. She also drew and painted pictures of ballet dancers. She was a lifelong amateur artist and her ballet pictures have been preserved.
Grace Kelly, Princess Grace of Monaco (1929–1982)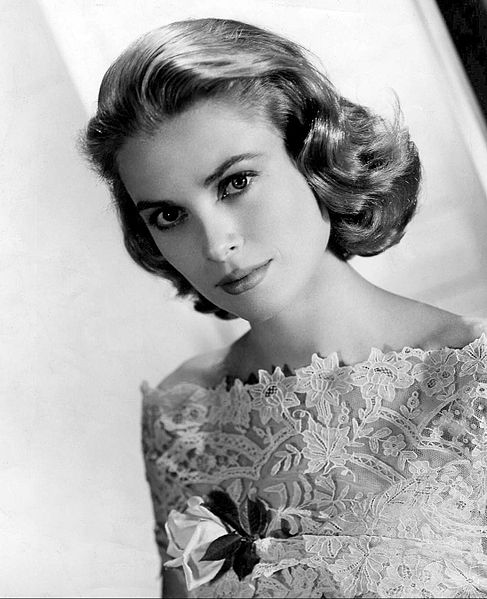 The movie-star-turned-princess took ballet lessons as a child and dreamed of becoming a ballerina, but ultimately dedicated her herself to acting. Yet, as dance critic Laura Jacobs points out, "She never, however, lost her ballet posture or a dancer's awareness of her limbs in space."
As Princess of Monaco, Grace narrated the Academy Award-nominated film "The Children of Theater Street" a documentary about the ballet students of the Kirov Academy in Russia. Monaco's Monte Carlo Ballet School was renamed the Princess Grace Academy of Classical Dance in her honor. She said her hope was, "to develop a small dance company from the school that would tour Europe and the United States."
Three years after Princess Grace's death, her daughter, Princess Caroline (who also took ballet lessons as a child), established Monaco's national ballet company, Les Ballets de Monte Carlo.
Princess Diana (1961– 1997)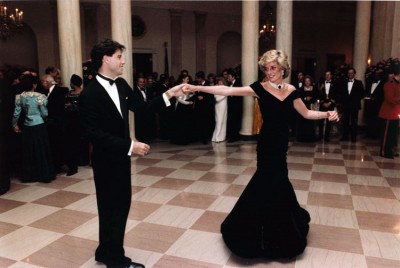 "My love of my life is dancing, things like tap, modern, ballet and jazz," wrote 17-year-old Lady Diana Spencer. But she went on to add, "watching me dance is like watching an elephant, so no-one does!" Diana studied ballet in her youth and dreamed of joining the Royal Ballet. But, at that time, her height of 5'10 would have prevented a ballet career regardless of her ability.
Still, she never lost her interest in ballet or dancing in general. As Princess of Wales, she did get to dance on the stage of the Royal Opera House, the home of the Royal Ballet. In a private performance, she danced a contemporary piece to Billy Joel's "Uptown Girl" with former Royal Ballet dancer, Wayne Sleep.
Princess Diana was also a patron of the London City Ballet and English National Ballet. She enjoyed attending performances, observing company rehearsals, and conversing with dancers.
On the tenth anniversary of Diana's death, The English National Ballet performed an excerpt of Swan Lake at her memorial concert.
Queen Margrethe II (born 1940)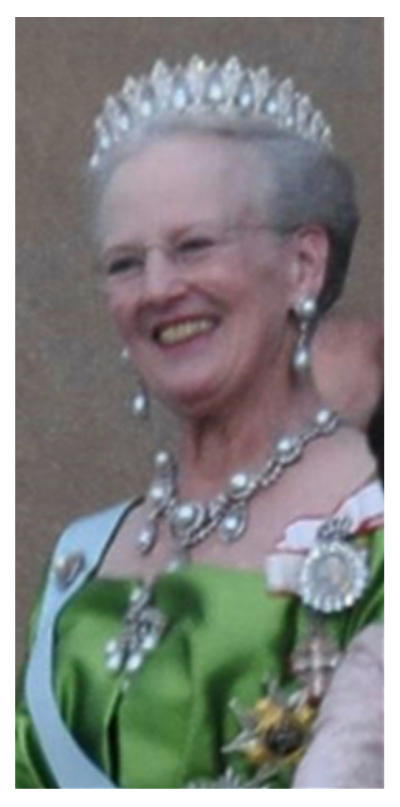 The reigning queen of Denmark (and great-great granddaughter of England's Queen Victoria) is in her 70s and has been taking weekly ballet classes for over 30 years.
The queen also designs costumes and sets for ballet productions in her country. "I'd always loved the theater, especially ballet," she said in 2012 interview. She went on to explain:
"I had been doing a little bit [of designing] in a completely amateur way, for amateur performance […] And then I was asked, more than twenty years ago, whether I would consider doing the scenery and the costumes for a ballet at the Royal Ballet here in Copenhagen, which I agreed to do. And that was…well…that certainly was quite mad. But it was very, very exciting."
Within the last two years, Queen Margrethe's designs have been featured in productions of The Nutcracker and The Steadfast Tin Soldier at Tivoli Gardens in Denmark.
—————————————————————————————————————————
[1]
"Princess Victoria was stagestuck. She is perhaps the first little girl on record, and certainly the most august, to have languished for the heroines of the boards with the intense identification described in such classics as Ballet Shoes. For London in the late 1820s and 1830s saw a flowering of romantic ballet […] Victoria was there [at the theater] sometimes as often as three times a week, sitting in her box after dinner […]
By the time she was fourteen, Victoria was in thrall to ballet. Over half her collection of dolls consists of dancers in different roles […] she and [her governess] Lehzen together made a troupe from tiny five-inch Dutch figurines, dressed them in miniature replicas of the costumes they had worn on stage, and arranged them in pairs according to their favourite ballet stories."
From: Queen Victoria's Sketchbook, Marina Warner, Chapter 2, pg. 47-48, Crown Publishers Inc. New York 1979
Kindly follow, like or share:
Rachel Hellwig is a dance writer/editor/blogger from Birmingham, Alabama. She enjoys taking ballet classes, reading about dance, and attending live performances of ballet and classical music. She blogs at Clara's Coffee Break. Read Rachel's posts.