Have you ever thought about beginning a multi-disciplinary arts program?
I get excited when I see programs like this offered because I'm a product of one. During the summer months my childhood dance school provided week-long arts workshops instead of the usual dance camps or summer intensives. The focus was always on two well-known artists – one a visual artist and the other a choreographer. The day was split into sessions led by artists in our community in which we focused on writing, drama, dance, and art. We discovered connections in their work as we 'tried on' the styles of the famous artists and learned to express ourselves through a variety of mediums. It was an enriching and creative experience that, at the time, provided plenty of summer fun but that I value (and sometimes miss) even more as an adult.

Former Dance Advantage contributor, Roger Lee, is starting his own multi-disciplinary arts program. Roger Lee Arts Academy will operate out of Studio 1831 in the heart of Philadelphia, within walking distance of Community College of Philadelphia, Masterman Middle and High School, Friends Select School, Center City, and more. We talked with him to find out more about this new venture, how he's marketing it, and how he's balancing it with the direction of his dance company.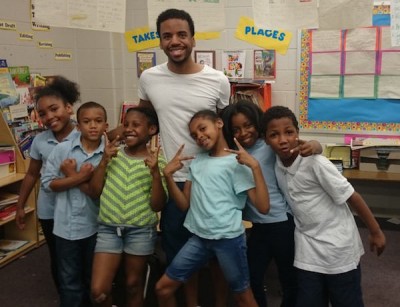 Dance Advantage: Your Summer Camp schedule includes Writing, Drawing, Acting, and Dance and your After-School program is similarly diverse. Why not just focus on dance?
Roger Lee: I have always been interested in the arts as a whole. Very few people know this, but I actually started out as a visual artist. My parents put me in drawing and painting classes from the age of 5 to 15. I did not begin dancing until I was 13 years old. During this time period I also took music lessons (alto recorder) and acting classes. I eventually decided to focus my education and career on dance. However, I never lost my love for other art forms. I always had a vision of creating a multi-disciplinary arts training center for youth. I wanted to create an environment where students are inspired to pursue more than one artistic discipline, not discouraged.
DA: Tell me about your core student base. Who are you reaching? Who do you want to reach?

RL: I have the pleasure of teaching a variety of youth from Philadelphia, PA. Since this is our first year of operation, our student base is still growing. At the moment, we have a beautifully diverse group of youth from all sections of Philadelphia, PA. We also are blessed to have an awesome balance of boys and girls. I hope to continue building a racially diverse group of students that represent all areas of Philadelphia (North, Northeast, South, Southwest, and West). While the students vary in their artistic training and experiences, they all have one thing in common: raw talent. I am blessed to have students with so much potential, passion, and excitement for the arts.
DA: What are the ways you've gotten the word out about your program? Which have so far proven the most successful?
RL: I have used a lot of methods to spread the word about the new Roger Lee Arts Academy. I have reached out to business owners, local schools, social and the traditional media. Each avenue has been fruitful in its own right. However, the support of local businesses has been outstanding. They have helped me to establish a scholarship fund for children to attend Roger Lee Arts Academy summer camp and/or after-school program! I want to give a very special thank you to our current sponsors Costume Gallery, BearBear Productions, oVertone, Chatting With Champions, and MiNudes. If businesses, organizations, or individuals are interested in sponsoring the Academy, they can visit rogerleearts.com/sponsor for more information.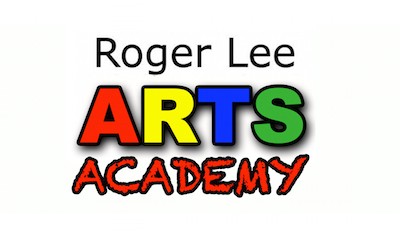 DA: You are balancing the opening of the academy with the direction of a relatively new dance company as well. How do you stay organized and energized as you pursue both projects?
RL: The two things that have kept me organized and energized in running Roger Lee Arts Academy and Roger Lee Dance Company simultaneously are my faith in God: praying and seeking God's guidance and plan for my life has really kept me moving towards the mark each day (both sunny and rainy days alike!), and the thought of the people that I am servicing. For the academy, the thought of children from Philadelphia keeps me working. For the dance company, the thought of my dancers and the audience members that we touch with our gifts keeps me working.
DA: Tell me a little about what makes Philadelphia's dance and arts scene unique.
RL: Philadelphia's dance and arts scenes are unique because of their history. Our city has discovered many artistic giants such as Joan Myers Brown (dance), Will Smith (acting), Jazmin Sullivan (singing), Boyz II Men (singing), Bianca Ryan (singing), Isaiah Zagar (visual art), Gamble and Huff (Philadelphia Sound of Music), and so many more! We also have some of the most recognized high schools, colleges, and universities catering to visual and performing arts. Lastly, we have an undeniable urban style mixed with classical technique and crowd-roaring stage presence. Philadelphia is truly an artistic gem that is often underrated.
If you'd like to sponsor a student (or an event) at Roger Lee Arts Academy, again that address is rogerleearts.com/sponsor.
Do you operate a multi-discipline arts program in your city or at your dance studio? Tell us about it in the comments.
If not, what are your concerns or questions about starting such an arts program?
We want to know if we can help or connect you!
Kindly follow, like or share:
Nichelle Suzanne is a writer specializing in dance and online content. She is also a dance instructor with over 20 years experience teaching in dance studios, community programs, and colleges. She began Dance Advantage in 2008, equipped with a passion for movement education and an intuitive sense that a blog could bring dancers together. As a Houston-based dance writer, Nichelle covers dance performance for Dance Source Houston, Arts+Culture Texas, and other publications. She is a leader in social media within the dance community and has presented on blogging for dance organizations, including Dance/USA. Nichelle provides web consulting and writing services for dancers, dance schools and studios, and those beyond the dance world. Read Nichelle's posts.