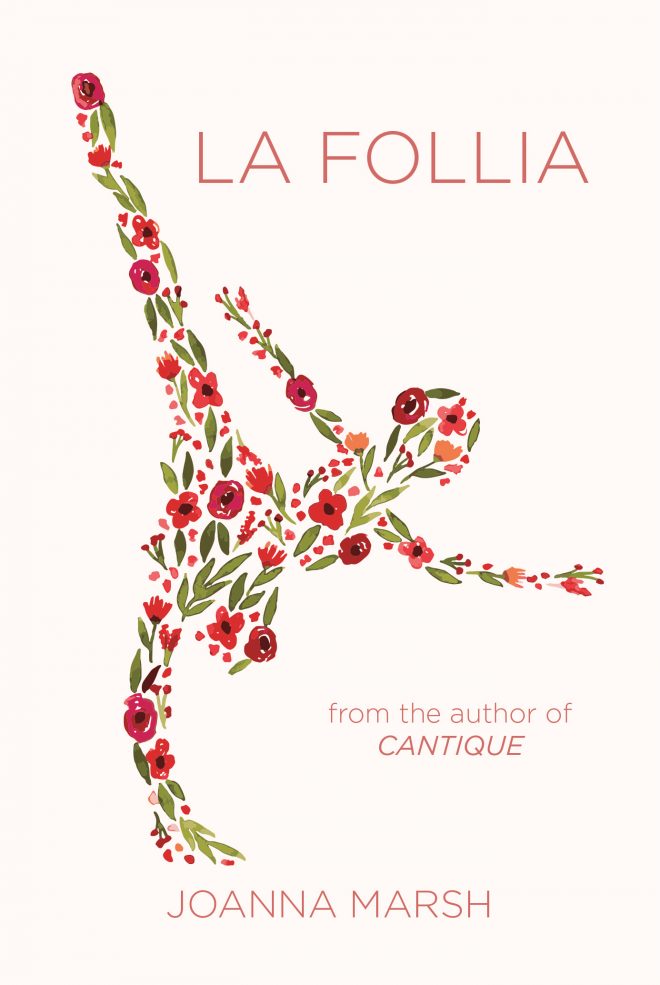 From the publisher:
Following the success of Cantique de Salomon, Colette struggles to balance marriage, a booming dancewear business, and her first ballet performance. Meanwhile, James suffers an injury that forces him to question his future. When Colette receives an unexpected shot at a solo, will she rise to the occasion—or buckle under the pressure?

A sequel to the novel Cantique, La Follia explores the regenerative power of creativity amid the chaos of everyday life.
In her first novel, Cantique, Joanna Marsh introduced readers to Colette, an adult dancer who longed to perform and who fell in love with James, a principal dancer with the Westmoreland Ballet. Readers watched Colette blossom under her collaboration with Henri Lavoisier, the company's artistic director, on an original ballet that became a huge success. We also watched her confidence grow as a dancer and in her career as a costumer and dancewear designer.
When La Follia opens, Colette is swamped with work: fittings for Westmoreland Ballet's performance of "Swan Lake" have begun and orders at her online dancewear store are overwhelming. As if those weren't enough "good problems" to have, a new teacher at the school wants to choreograph a piece on her adult students and have them perform it on stage. Life for Colette is about to get even busier and more exciting!
But no sooner has she begun to work with Iris and the group than James suffers a career-jeopardizing injury. He's out of "Swan Lake" and off his feet – homebound and bored in addition to being apprehensive about what his future may hold. After taking a temporary job at his father's store (ironically, the cashier's position Colette had when they first met), James happens to stumble upon a lesser-known composition by Antonio Vivaldi, "La Follia." He becomes entranced, and later inspired, by this 9-minute piece, known also as Sonata in D Minor, Op. 1, No. 12, which was written in the early 18th century.
Music in La Follia, as it was in Cantique, plays an important role in the story and in the development of the characters and their relationships. When James discovers the Vivaldi piece, he becomes obsessed with it in a way that allows him to discover a new passion, a new purpose, and he soon encourages Colette to listen too. Despite the commotion of Colette's life – the upcoming show, the anxiety she feels about her own performance, the stress of her dancewear business – she finds solace in the composition. She readily agrees to work with James as he creates, to allow him to set the choreography on her.
Working together on "La Follia" rekindles the joy James and Colette felt when they created "Cantique de Salomon," invigorating them both and inspiring their creativity. When a chance to perform this new piece in the same show as Iris's group work is offered, James jumps at it but Colette hesitates. Although it's a once-in-a-lifetime opportunity, dancing a solo is also frightening and Colette begins to question her skills before stepping on-stage. Can she really do this? Should she?
"La folia" or "la follia" means "madness" and has been used as a theme in music for centuries, with various composers taking a turn at invoking it in their work. It was originally meant for playful dancing (much like we would use a simple tune for a group dance in a club or at a party) and composers throughout the years wrote variations on it, Vivaldi's being one that has stood the test of time. Marsh's use of this piece of "mad" music to bring calm to her characters' anxious lives is clever and it definitely makes a reader want to know more.
Readers who love dance, adult ballet students who are more than hobbyists yet not quite professional, will see themselves in Colette and will root for her to succeed on the stage, as much as she does in her off-stage life.
A special treat! Joanna joins us to answer some questions about the book, her process, and the inspiration she took from her own life.
Dance Advantage: What spurred you to write a sequel to Cantique? Did you know this was the next step in Colette's journey?
Joanna Marsh: I didn't intend to write a sequel, but readers started asking for one early on. Fortunately, I had some ideas come to me shortly before publishing Cantique, so I had a place to start. I knew I wanted Colette to perform, and I knew what James and Sammy would be up to. From a writing standpoint, I also wanted to tackle a performance story as the content genre. (While Cantique is about dance, it is not a performance story.)
DA: Do you envision more stories in the world of the Westmoreland Ballet?
JM: I have some ideas for one more, but we'll see how it goes. I can't make any promises just yet!
DA: What was your research like for this novel? Was there anything you needed to know more about?
JM: I remember researching specific dance injuries, the history of the "folia/follia" theme, and different versions of Swan Lake.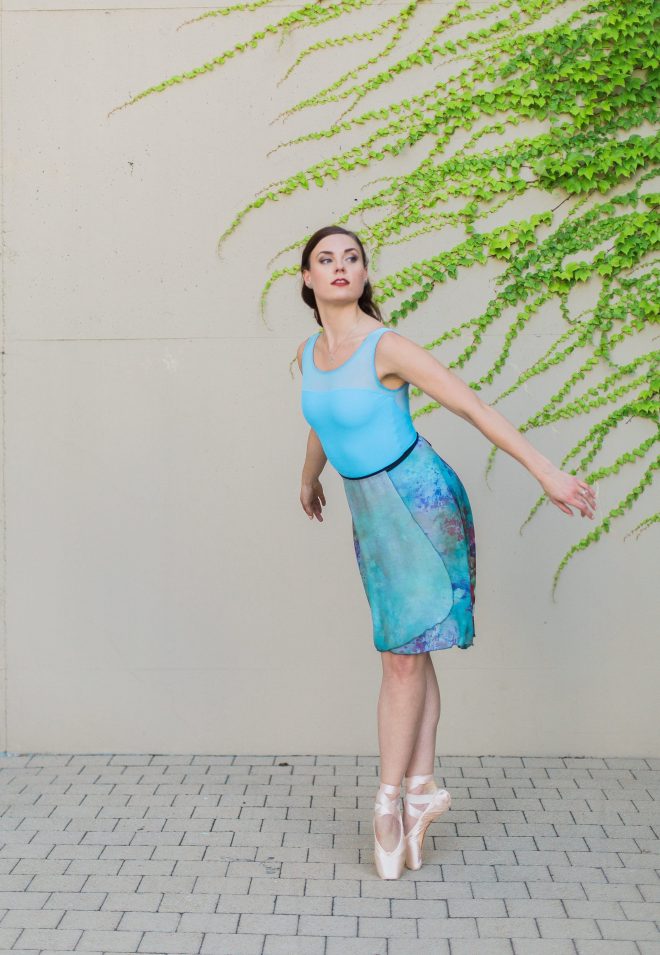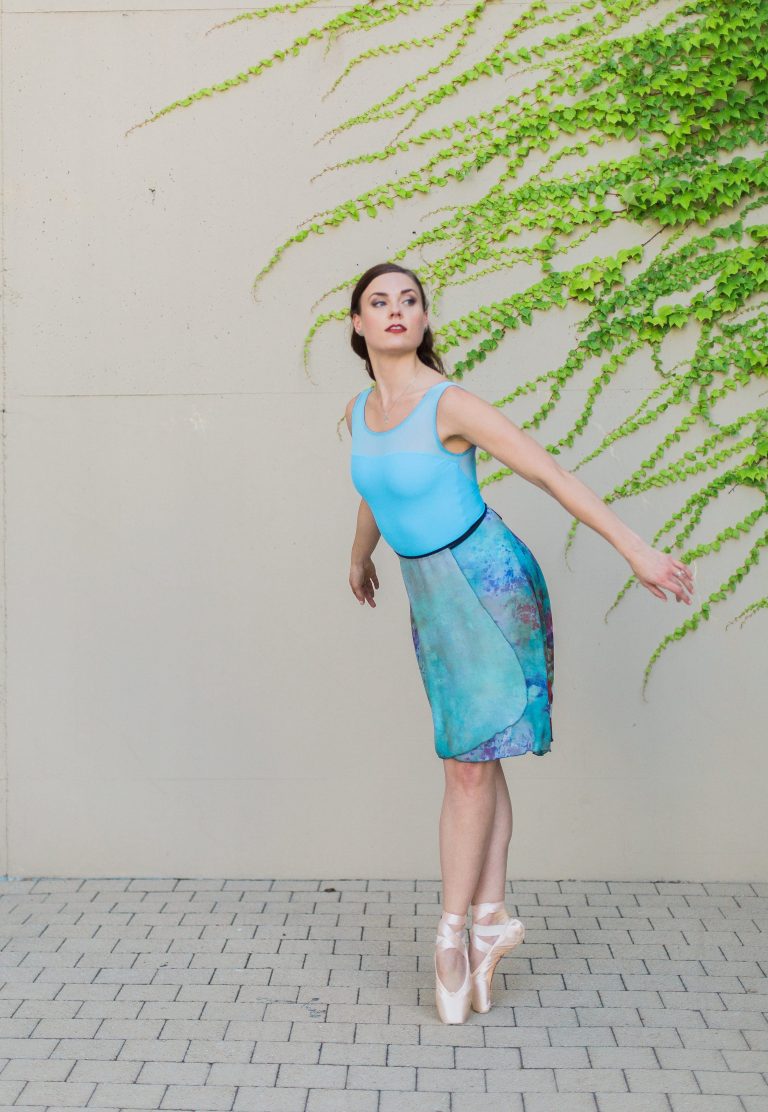 DA: You go into great detail with some of the choreography; what was it like to choreograph as well as write?
JM: Since I am very much a beginner at choreography I didn't imagine any of the pieces in La Follia in their entirety. I tend to sprinkle in a few steps here and there and leave the reader to fill in the gaps. I did find it quite enjoyable to plan the overall mood and style of a piece without having to do the actual work of choreographing.
DA: The costumes sound sumptuous. What is your experience with costuming?
JM: I am a terrible seamstress, so you won't find me making any costumes! However, I've been fortunate enough to perform as a supernumerary in a couple of professional productions, so I've had some firsthand experience being in a costume shop and wearing gowns similar to those described in the book.
DA: If this novel were a movie, who would play Colette and James? Iris and Sammy? Others that stand out?
JM: I don't have anyone specific in mind; I just hope they're actual dancers! I would love to hear who readers would suggest. I do remember stumbling upon a clip of Patric Palkens a couple years ago (I think he was with Cincinnati Ballet) and thinking he could make a good James. We can see if he's available whenever this hypothetical film comes out!
DA: Did you have any real-life inspirations for the characters, company, setting?
JM: Of course, everything has to start with my life experience to some extent, but none of the characters were consciously based on specific people. Most of them just kind of appear on the page, fully formed–even I don't know where their personalities come from. Regarding the company, I wanted Westmoreland to pass for any mid-sized, midwestern ballet company. For this reason I intentionally kept the setting vague. I never actually mention its location, which makes it feel a bit more like a modern day fairy tale to me. (Side note–there is actually a real Westmoreland Ballet now in Pennsylvania, which could cause some confusion!)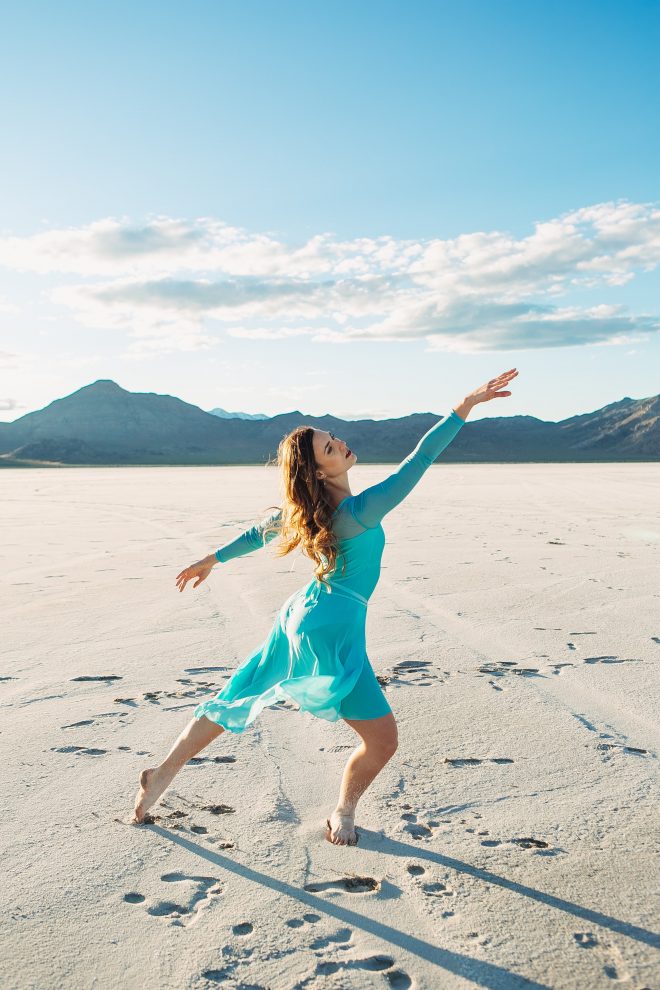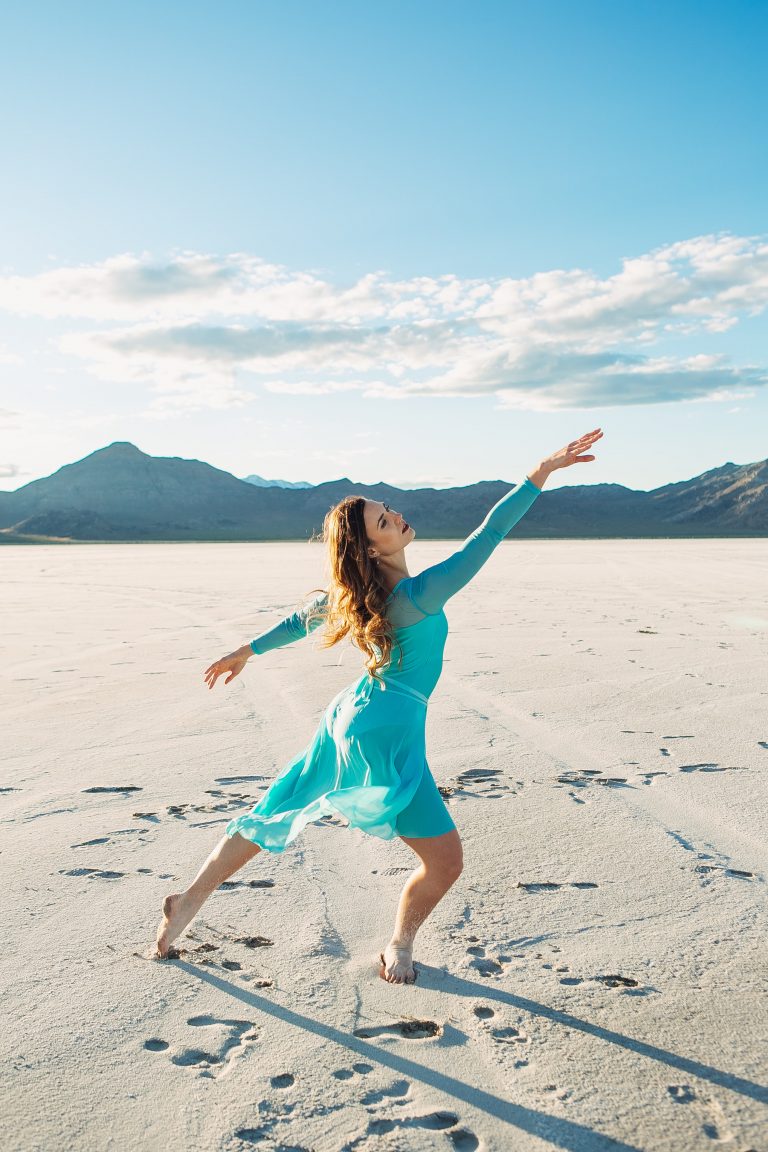 DA: Have you ever had the experience of stage fright that Colette has? How much of your own life, if any, is reflected in the novel?
JM: I have felt similar stage fright but it was not related to dance–it was actually before some radio and TV interviews I did several years ago. It's really difficult to know how much of my life is reflected in the novel. Some scenes may start with an element of my own experience but then imagination takes over and everything becomes fictionalized. I will say that Colette's relationship with music is almost identical to my own in that the quality of my dancing depends on how much I like the music. My own performance experiences also informed the way I wrote about that process and the transition from studio to stage.
DA: Any scene or character end up on the "cutting room floor"?
JM: The only thing I cut from La Follia is the prologue, which is a news article with a lot of exposition filling in the gaps between the two novels. My very wise and well-read cousin suggested I cut it. I ended up making the prologue into a little bonus sneak preview for my email subscribers, so it worked out well in the end!
DA: Music plays a major role in your novels. How did you discover La Follia? Is there anything about it you want readers to know?
JM: Okay, here's an element from my real life. My husband found Vivaldi's "La Follia" while he was listening to music at work, and we both became obsessed with it. At that point I had already written some of the manuscript, and it dawned on me that "La Follia" was the missing piece, so I started working it into the story. I didn't tell my husband that I was using it in the novel until two years later, right as I was preparing to publish. He took the news well!
There are many arrangements of the folia theme by different composers, but this particular recording of Vivaldi's version (by Il Giardino Armonico) is the one that inspired me. So, the one thing I would suggest to readers is to listen to that one if they're curious. It is definitely not a prerequisite, though. I know some people prefer imagining their own music as they read.
DA: Anything you'd like to share about this novel? About the writing of it?
JM: While I wrote La Follia for my fellow recreational dancers, it also contains some broader themes on creativity that I hope serve as encouragement to all readers who might see themselves in the characters. If nothing else, I want my writing to inspire people to use their own creativity, whether that's through dance or any other medium.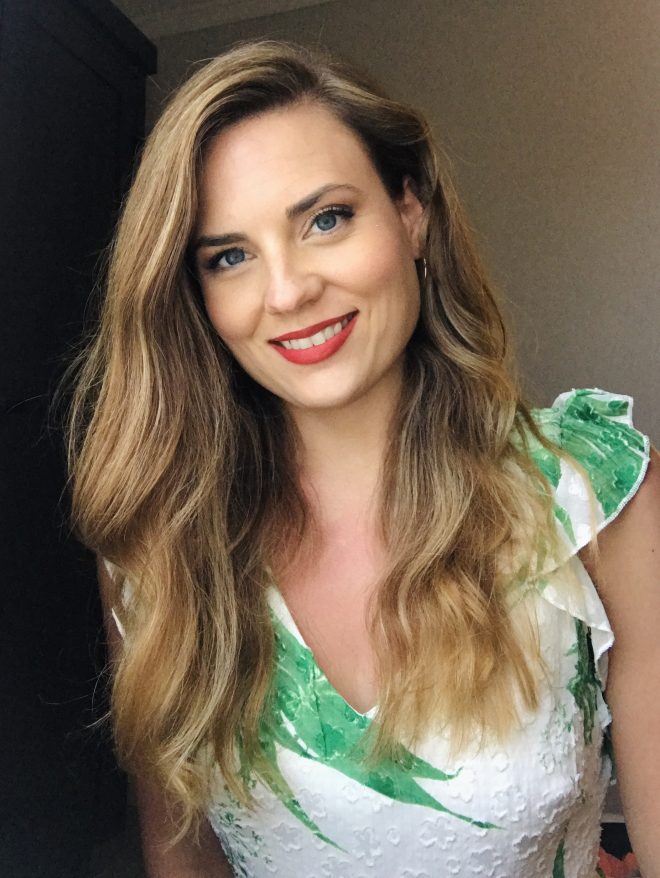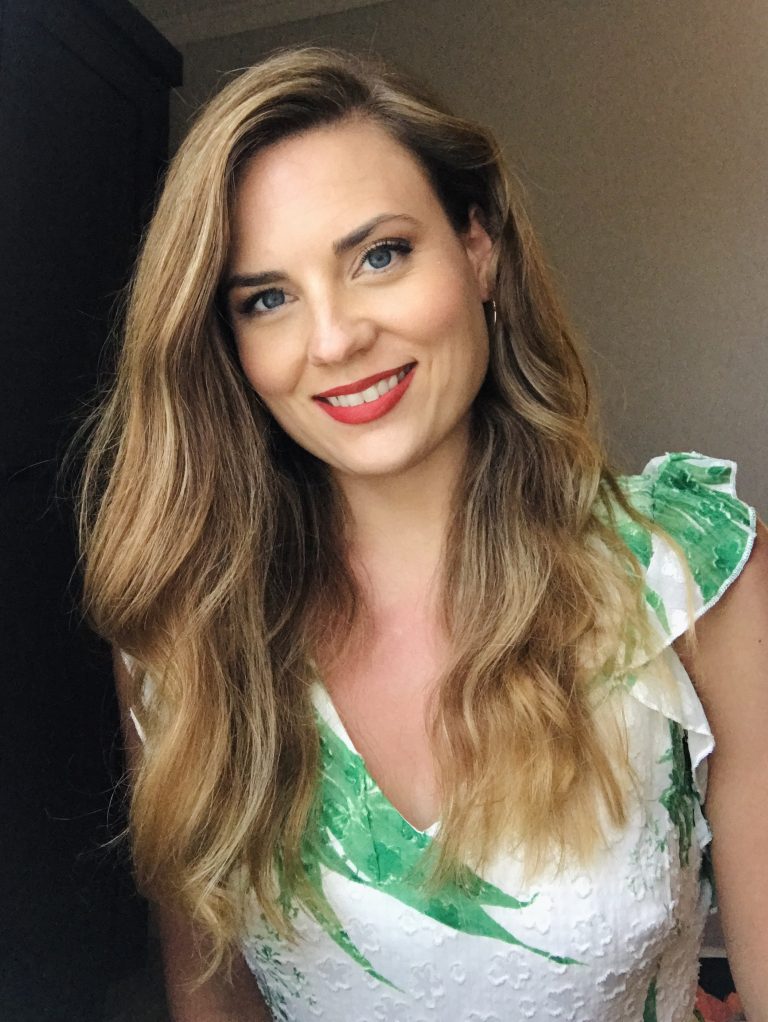 JOANNA MARSH is a librarian, archivist, visual artist, and recreational dancer based in Kansas City. She is the author of two women's fiction novels, CANTIQUE and LA FOLLIA. For more information, visit her website.
Connect with Joanna on Instagram and Facebook.
Kindly follow, like or share: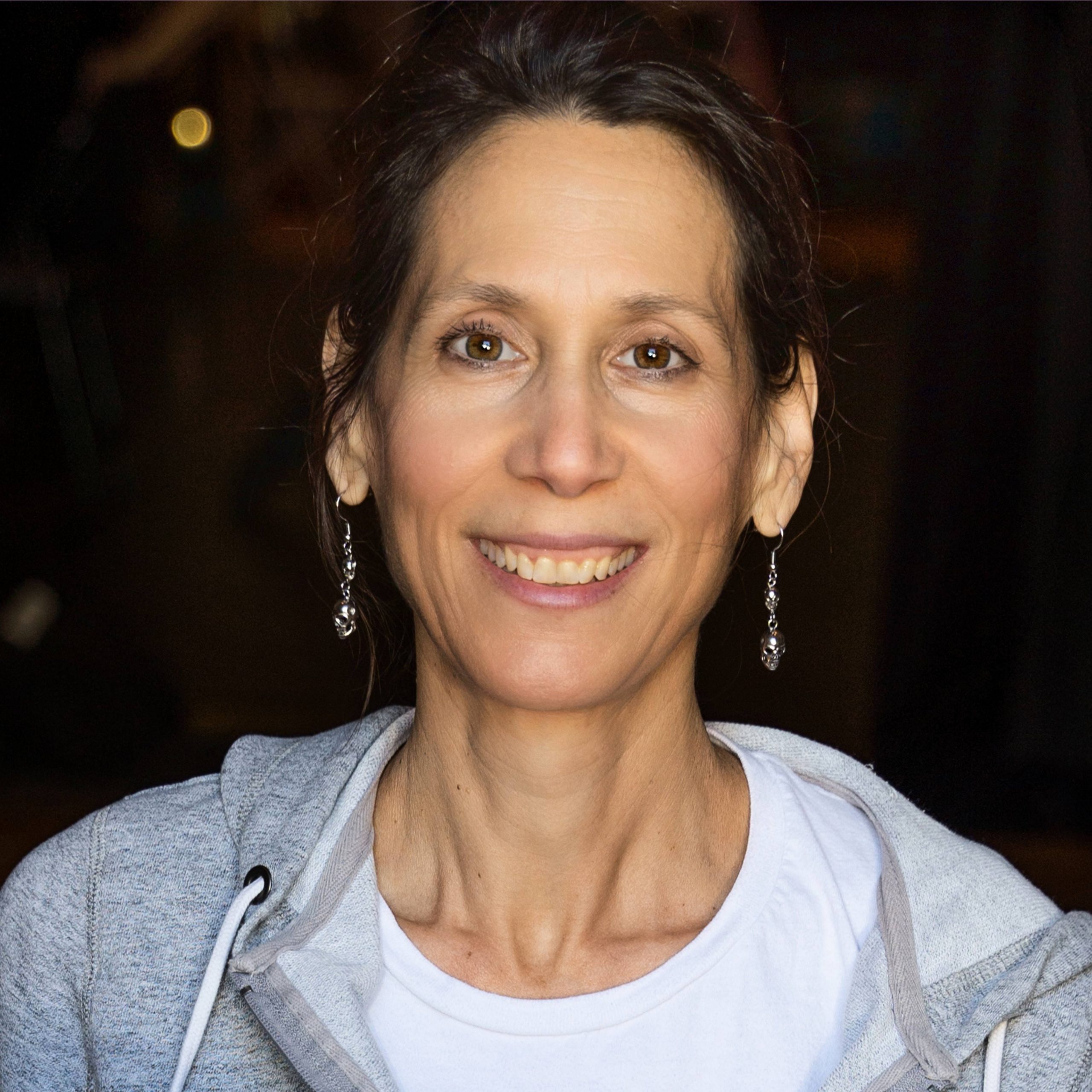 Leigh Purtill is a ballet instructor and choreographer in Los Angeles where she lives with her husband and charming poodle. She received her master's degree in Film Production from Boston University and her bachelor's in Anthropology and Dance from Mount Holyoke College. She is the author of four young adult novels from Penguin and HarperCollins. She is the artistic director of the Leigh Purtill Ballet Company, a nonprofit amateur ballet company for adults and she teaches ballet and jazz to adults both in person and online, Leigh Purtill Ballet. Read Leigh's posts.