Do you have an interest in taking your dancing to the professional level?
Our guest post today is by Ashani Kiner, an experienced dancer, teacher, and business owner. She is offering sound advice for those who wish to pursue a career in dance.
Here are some inside tips on what you need to survive in your career as a professional dancer:
1. Realistic Expectations
If you think that because you were the strongest dancer at your local dance studio, in your high school, or anything along those lines, that you will automatically be highly sought after as a professional, you will get a pretty harsh reality check when you see some of your competition in the professional dance world. My advice is, know your strengths, and always play them up, along with your uniqueness as a dancer. Additionally, learn your areas of weakness, and work tirelessly on getting stronger in those areas. Understand that there will be auditions and jobs that you simply won't get based on politics, type-casting, or other non-personal reasons, so you must develop a tough skin in order to survive.
2. Professional Photos/ Resume
This goes without saying. Presentation is everything, so don't scrimp on your photos. Save up the money you need in order to get professional photos taken. Also, make sure that your resume is in the proper format for performing arts resumes, which is different from the format for a regular job resume.
3. An Education and Other Non-Dance Related Skills
I have a Bachelor of Arts in Dance, and after having that experience, I highly recommend getting a college degree. I also have a B.A. in Hispanic Studies, as I always wanted to have something else to fall back on, in case I ever got injured or something, and could no longer dance. Maybe college isn't for you, or you can't afford it. Finish high school, in the least, and involve yourself in professional internships, or other jobs, to develop your skills, and build a professional resume. This will not only help you to have a more successful career as a professional dancer, but it will allow you to have more options when you're in between dance jobs, or still building your dance resume.
4. An Emergency Fund
Financial pressure is real! Unless you're living at home with Mom and Dad, or have someone sponsoring your daily living expenses, you're going to need money to survive. Most importantly, with the many inconsistencies in this business, you will need to have some serious savings to carry you through the slow times and unexpected emergencies. Not to mention, to free you from doing "anything" to make a quick buck, because you're desperate for money. That's never a good frame of mind to be in.
5. A Support System
Whether it's your faith, your friends, or your family, you will definitely need some support outside of yourself from time to time, when you don't get that job or audition that you really wanted. Or, for those days when you look at your bank account, or how hard you're working, and wonder if it's all worth it.
Plus 3 More Survival Tips:
A Healthy Lifestyle — It is very important to eat healthy and stay in shape. You want to be ready at any time for great, unexpected dance opportunities.
A Habit of Learning and Growing — From taking dance classes regularly, to learning from online videos/classes, or simply working on your skills/choreography in your home, you must continuously strengthen your skills, feed your creativity, and challenge yourself.
Tenacity, Persistence, and a Positive Attitude — The only true failure is giving up. Don't let rejection, other people's success, or a longer road to your dreams than you expected, get you down. Nothing worth having comes easily. You must fight for your dream, and know that everything happens for a reason. The path that is for you, is specially-made for you only. So, don't focus on others, on your obstacles, or setbacks, focus solely on being and doing your best in all that you do.
---
Ashani Kiner, a New York City native, graduated from Connecticut College with a Bachelor of Arts in Dance. She has 20 yrs of experience in the dance industry and has trained, taught, and performed at the world-famous Alvin Ailey American Dance Center and Steps on Broadway in NYC. She has also taught at Ballet Hispanico, as well as numerous NY Metropolitan area dance studios, public and private schools, and non-profit arts organizations.
She is also the president and CEO of Kiner Enterprises Inc., the first dance teacher staffing agency in the U.S. They provide dance teachers in all genres of dance, with credits ranging from former Alvin Ailey American Dance Theater company members, Broadway and Broadway tour performers, dancers and choreographers for recording artists such as, Ashanti, Beyonce, Kat DeLuna, Hannah Montana, and Snoop Dogg, as well as the Knicks City Dancers, and dance companies including, The Metropolitan Opera Ballet, The San Francisco Ballet, and Complexions.
Follow Kiner Enterprises via Twitter or become a fan on Facebook
Kindly follow, like or share: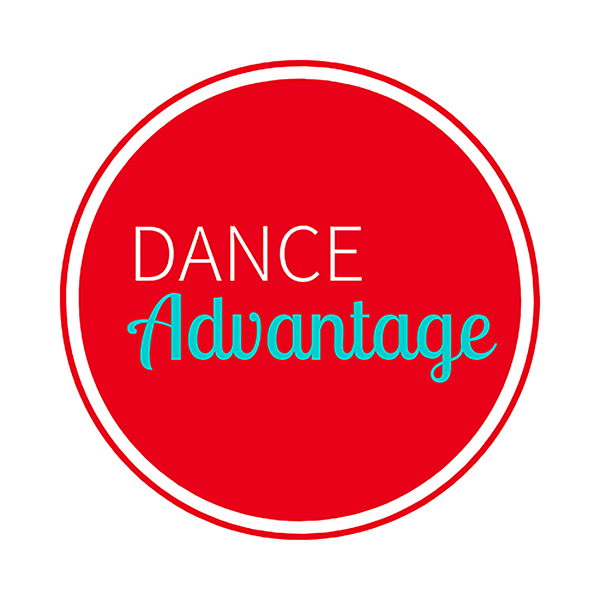 Dance Advantage welcomes guest posts from other dance teachers, students, parents, professionals, or those knowledgeable in related fields. If you are interested in having your article published at Dance Advantage, please see the following info on submitting a guest post. Read posts from guest contributors.