A new twist on an old tale
In Daniel Lee Nicholson's middle-grade novel, "Prince Dustin and Clara, Book One: Deep in the Black Forest," ETA Hoffmann's 1816 tale, "The Nutcracker and the Mouse-King," gets a reboot, one that's full of action and adventure and a little magic too.
We all know the familiar story of The Nutcracker ballet, don't we? At a Christmas party, the mysterious Herr Drosselmeyer entertains the guests with life-size wind-up dolls and gives handmade presents to all of the children. Clara and Fritz, the children of the hosts, receive a nutcracker prince and a toy sword, respectively. Long after the party is over, Clara awakens to watch the nutcracker come alive and battle a giant rat and mice with his army of soldiers. After winning the battle, the prince takes Clara through the Snow Forest to the Land of the Sweets where she meets (depending on your local company's interpretation) Candy Canes, Bon-Bons, and a Sugarplum Fairy.
Author Daniel Lee Nicholson takes that story and turns it on its head. To be sure, there is a party and a Drosselmeyer and a Clara and Fritz; there's even a Sugarplum! But in this telling, Drosselmeyer is not just a toy-maker but also a wizard who hides Prince Dustin – the fifteen year old heir to a throne deep in the Black Forest – by enchanting him and turning him into a nutcracker doll. With twelve year old Clara's help, Prince Dustin kills the Mouse King and then whisks her off to safety in the Black Forest where he will claim the throne to the kingdom of the Land of Konfetenburg with his adopted sister Princess Sugar Plum (a nickname).
As soon as he returns home, however, Dustin learns he must fight the Mouse King's brother, Egon, who is seeking revenge for the death of his brother. Egon pulls together his army of mice to stage a massive battle in the Black Forest. With the help of Queen Nordika and her soldiers, Dustin will face down Egon in a fierce battle for the Kingdom.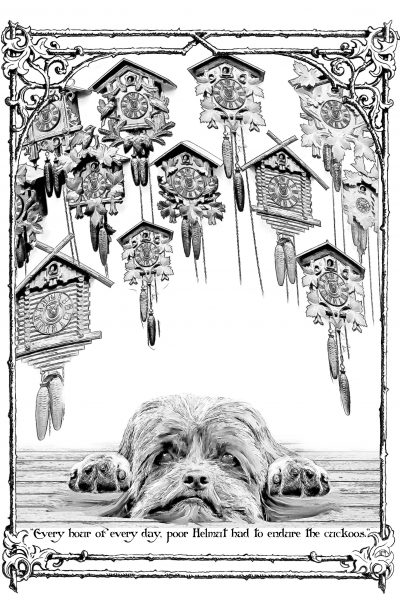 Although at first Clara appears to be an accessory to the Prince's story, she soon proves to have agency and becomes a hero herself, fighting alongside the prince and his army. In fact, there are many female characters in this novel, such as Sugar Plum and Queen Nordika, who are strong role models for all readers. The swashbuckling is not limited to male characters only!
While the novel is filled with references to the tried-and-true version of the original, a reader wouldn't have to know any of them to enjoy the tale. However, if you do know the story, you will smile at some of the re-imaginings, such as Drosselmeyer as a wizard (we all knew he had powers, didn't we?) and Sugar Plum as a princess.
One of the more intriguing additions to the reboot is the presence of large Kreaturs, grizzly-type animals: "They have no name, they are simply called Kreaturs…Their body is muscular like that of a cheetah, only they have six legs. Kreaturs have short, coarse fur coats that are a blend of black, gray, and brown stripes. Their tail is long, lithe, and spiked at the tip." How exciting does that sound? One can only imagine how a choreographer might want to incorporate some of these characters into a fun pas de trois! It would certainly give The Nutcracker a new look.
As with the ending of the original Nutcracker, Clara awakens to wonder if the prince and her nighttime adventures were all part of a dream. Perhaps…but there is a second novel, so perhaps not!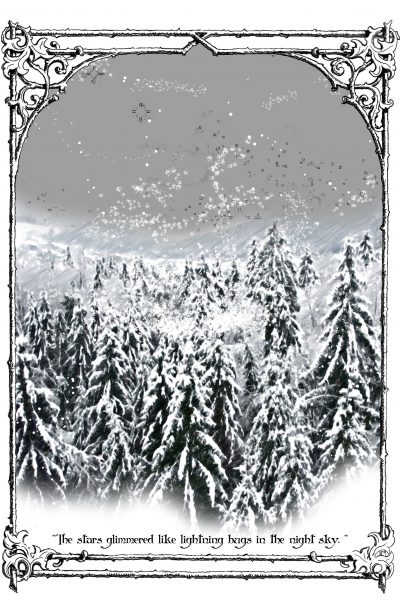 About the author:
Daniel Lee Nicholson was born and raised in the Midwest. He has been a performer and ambassador of the performing and fine arts ever since his first performance as a soldier in The Nutcracker in Chicago. Nicholson performed in various productions of The Nutcracker ballet spanning 10 years. He currently resides with his wife in the Los Angeles area and works in the Media and Entertainment industry. Deep in the Black Forest is the 1st installment in the series, Prince Dustin and Clara.
You can purchase the book at Barnes & Noble, Amazon, and other online and retail booksellers.
Kindly follow, like or share:
Leigh Purtill is a ballet instructor and choreographer in Los Angeles where she lives with her husband. She received her master's degree in Film Production from Boston University and her bachelor's in Anthropology and Dance from Mount Holyoke College. She is the author of four young adult novels from Penguin and HarperCollins. She currently teaches all levels of ballet to adults. Zombie ballet is her passion. She is the artistic director of the Leigh Purtill Ballet Company, a nonprofit amateur ballet company for adults. Read Leigh's posts.