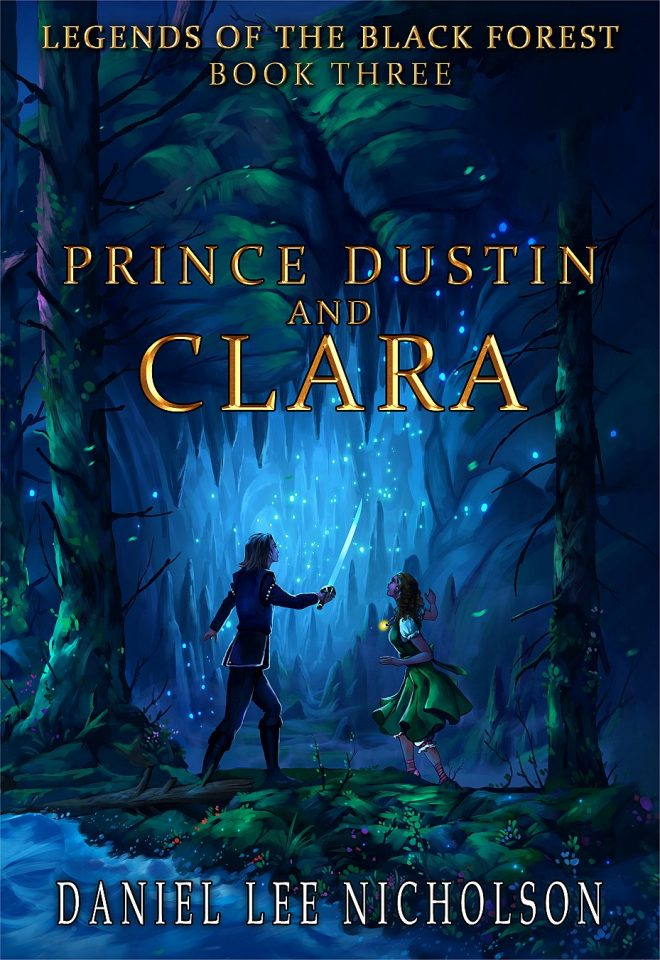 The third book in the middle-grade series about intrepid Clara and her friend, the valiant Prince Dustin, will be released this fall. Fans of the first novel, "Deep in the Black Forest," and its sequel, "Secrets of the Black Forest," will enjoy reading more of their adventures in the third installment, "Legends of the Black Forest."
Readers will recall that Daniel Lee Nicholson's first novel was a retelling of the classic "The Nutcracker and the Mouse King" by ETA Hoffmann, the story which served as inspiration for the ballet we know as "The Nutcracker." In it, Clara became a warrior of her own, serving alongside Princess Sugar Plum and Queen Nordika and an army of unusual and fierce creatures.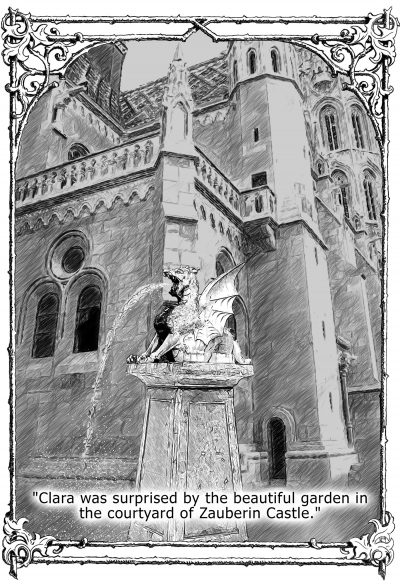 In the current story, Clara again must do battle but this time, she is fighting a new adversary: purple-eyed Serihilda, a sorceress who is determined to break the evil wizard Drachenmayer out of prison. Previously we learned that our good wizard Herr Drosselmeyer had a twin brother, Drachenmeyer, who was defeated by Prince Dustin and Clara and locked in prison. Serihilda has aims to release him and team up to take over the entire Black Forest and rule the Dark Forces. Clara, Dustin (now a King), Sugar Plum, Nordika and Drosselmeyer muster all the creatures they can to confront the wily sorceress and wicked wizard.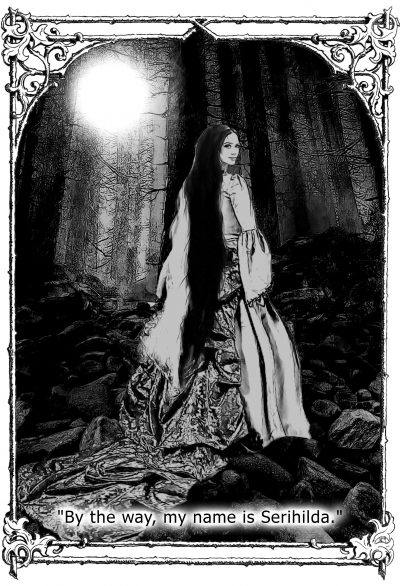 As in past books, there are whimsical touches of magic such as a talking dog named Mozart and sentient toads, and plenty of humor appropriate for both children and their parents.
Interior artwork by Luke Ahearn help sets the scene and tone for each chapter, whether it's a sketch of snow-capped mountains or an army of marching trolls.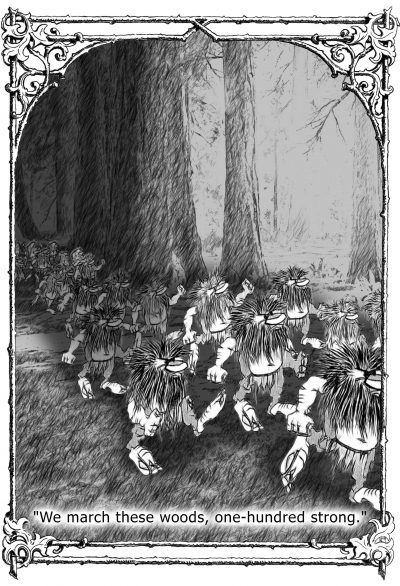 Included in this edition are discussion topics which provide backstory for the series as well as interesting points for further exploration. Parents of dancers who either perform in or attend performances of "The Nutcracker" could also use this series of books as inspiration to discuss how they differ from the original story dancers know or conversely, how they might influence new versions of the ballet (e.g. what would it be like to have trolls perform Reed Flutes?). At its heart, this series champions Clara, giving her plenty of adventures and opportunities to be the hero.
(Illustrations and cover art provided by the publisher.)
About the author:
Daniel Lee Nicholson was born and raised in the Midwest and performed in various productions of The Nutcracker ballet. He currently lives with his wife in Los Angeles where he works in Media and Entertainment.
More information about the author and the series can be found at the publisher's website, Fossil Mountain Publishing LLC. "Legends of the Black Forest" releases September 17, 2021.
Kindly follow, like or share: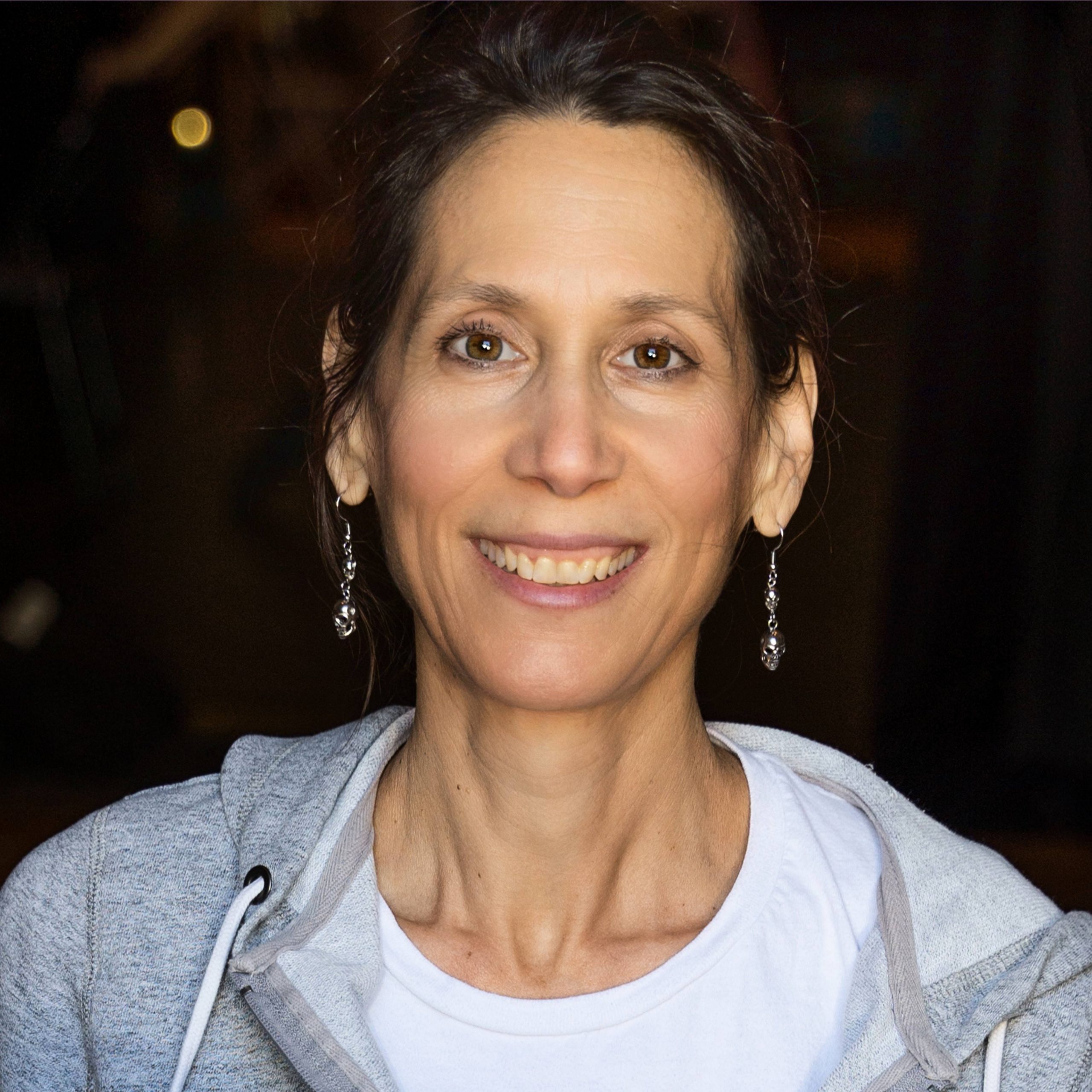 Leigh Purtill is a ballet instructor and choreographer in Los Angeles where she lives with her husband and charming poodle. She received her master's degree in Film Production from Boston University and her bachelor's in Anthropology and Dance from Mount Holyoke College. She is the author of four young adult novels from Penguin and HarperCollins. She is the artistic director of the Leigh Purtill Ballet Company, a nonprofit amateur ballet company for adults and she teaches ballet and jazz to adults both in person and online, Leigh Purtill Ballet. Read Leigh's posts.