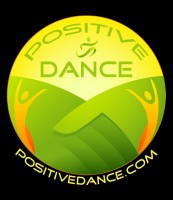 Positive Dance is a division of the Rhee Gold Company, publishers of Dance Studio Life Magazine, and producers of DanceLifeTV.com
Rhee Gold's vision is to bring the positive aspects of dance to the forefront with videos, articles, quotes, products and more.
"Some people think that great dance is defined by the number of pirouettes or tricks that a dancer can do, and others believe that ballet is all there is, and then there is a new generation of dancers who are passionate about hip-hop. I believe that the gift of dance comes wrapped in various packages, because I see the beauty in them all." – Rhee Gold
The Giveaway
The Rhee Gold Company would like to offer a $99 gift certificate for the positivedance.com website to THREE DA readers.
Winners can choose from an array of products like t-shirts, subscriptions to Dance Studio Life Magazine, handbooks, DVD's and more.
The Positive Dance giveaway is open to residents of the U.S. and Canada, ages 18 and up and closes at Midnight EST on Wednesday, February 22.
How To Enter
This giveaway is closed but find t-shirts, teacher tools, and more at PositiveDance.com
Sign-in with the Rafflecopter form below using Facebook or your name and email. The widget will reveal multiple ways to earn entries.
The first, commenting on this post, is mandatory for entry (as always).
In this case, you'll be asked to comment, and:
Tell us about a mentor/teacher who has inspired you.
Sign in, and click on Do It and you'll see.
Upon entering, optional tasks for earning up to 10 additional entries will be revealed.
Complete as many as you like. Come back and Tweet once every day of the Positive Dance giveaway.
Just make sure after each task you return and let us know you DID IT in the Rafflecopter form (don't worry, it'll save your other entries).
If you're having trouble seeing the form, I suggest updating or trying another browser.
Winners will be announced within days of the giveaway's close and will be contacted directly.
Please read our Giveaway Policy.
We know it's been a week but can't resist just one more surprise giveaway for tomorrow!
Don't miss it!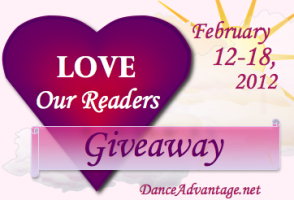 Kindly follow, like or share:
Nichelle Suzanne is a writer specializing in dance and online content. She is also a dance instructor with over 20 years experience teaching in dance studios, community programs, and colleges. She began Dance Advantage in 2008, equipped with a passion for movement education and an intuitive sense that a blog could bring dancers together. As a Houston-based dance writer, Nichelle covers dance performance for Dance Source Houston, Arts+Culture Texas, and other publications. She is a leader in social media within the dance community and has presented on blogging for dance organizations, including Dance/USA. Nichelle provides web consulting and writing services for dancers, dance schools and studios, and those beyond the dance world. Read Nichelle's posts.