A review of Alison Stone's "Pointe and Shoot," a mystery set in a dance school in a small New York town.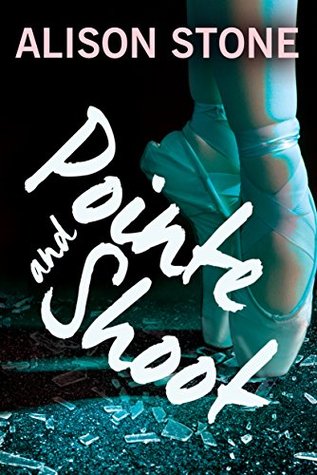 From Goodreads:
Jayne Murphy has always put family first. That's why she abandoned her dream of joining the police force to run her ailing mother's dance studio.
When one of the studio's most talented instructors dies in a car crash, Jayne isn't convinced it was just an accident. Relentlessly pursuing her hunch, she teams up with Officer Danny Nolan, the best friend and partner of her brother Patrick, who died in the line of duty. Haunted by Patrick's death, Danny has begun to question whether he should still be a cop at all.
As Jayne digs deeper, suspects emerge, including the victim's clingy ex-boyfriend and a jealous foe from the cutthroat dance world. Her evolving insights into the case rekindle Jayne's passion for police work. Danny, too, feels a renewed sense of purpose…and a definite attraction to his unofficial partner, which seems to be mutual. Now, if Jayne can only keep herself out of harm's way, she and Danny both might get a second chance—with their careers and each other.
Alison Stone's novel, Pointe and Shoot, is what's known as a "cozy mystery." These are crime stories that typically take place in small towns where most people know each other. Often, the sleuths come upon their jobs accidentally or unintentionally. Imagine the television show, "Murder She Wrote," and the stories that Angela Lansbury's character, Jessica Fletcher, wrote. The mysteries within mysteries are all cozies. Both Jessica Fletcher and, in this novel, Jayne Murphy, are accidental private investigators. Through personal circumstances, they find themselves faced with a mystery that begs to be solved – and they discover they are very good at solving it!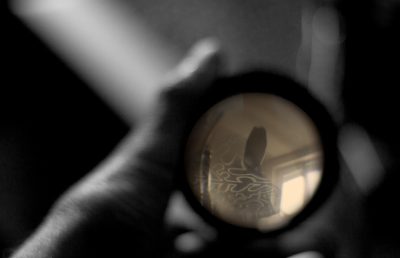 It's no spoiler to say the victim is the lovely young teacher we meet in the very first chapter. Still, her death was a bit shocking, primarily because Stone very quickly made us sympathetic to her. We learned about her social life, her family life, her job and her dreams. And in her death, we gasp, realizing those dreams tragically will not come true.
Stone very skillfully writes all of her characters like this, allowing us to make an immediate connection to them and – fairly or unfairly – judge them as hero or villain. In the course of the book, many red herrings are tossed out which make us question our initial judgments, and that is certainly where the fun comes in and the reason we continue to turn the pages, even as our clocks strike midnight and we need to sleep. A good mystery keeps you up at night, in more ways than one.
For dancers and dance lovers, the school is a constant, albeit subtle, character. There isn't a whole lot of ballet in the book, but that works well for the story. The dance studio, with its mirrors and barres and late night emptiness, provides great atmospheric touches to scenes where we are supposed to be creeped out. You might think twice before rehearsing alone at night!
Pointe and Shoot comes from Amazon's Christian imprint, Waterfall Press, which means the sex and profanity are very nearly nonexistent and there are many references to God, church and praying. While others may disagree, it's my personal opinion that the religion felt organic to the situation. There were naturally-occurring instances in which characters prayed or attended church or otherwise mentioned God. This would be an appropriate book for anyone 12 and up.

Alison Stone is a writer of romantic suspense novels. You can connect with her at her website, AlisonStone.com. She is on Facebook as AlisonStoneAuthor and on Twitter as @Alison_Stone. Pointe and Shoot may be purchased at Amazon here.
Kindly follow, like or share:
Leigh Purtill is a ballet instructor and choreographer in Los Angeles where she lives with her husband. She received her master's degree in Film Production from Boston University and her bachelor's in Anthropology and Dance from Mount Holyoke College. She is the author of four young adult novels from Penguin and HarperCollins. She currently teaches all levels of ballet to adults. Zombie ballet is her passion. She is the artistic director of the Leigh Purtill Ballet Company, a nonprofit amateur ballet company for adults. Read Leigh's posts.