Deep Pockets
Ask tap dancer Jason Janas what he thinks about pocket steps and he will tell you, "The pocket always wins."  Pocket steps can be current and dazzling, or classic and nostalgic. The positive response from your audience is all the proof you will need that you are indeed winning.
What Are Pocket Steps?
Pocket steps are a collection of rhythms, phrases and steps that a tap dancer accumulates and keeps in the back of their mind, ready for use at a moment's notice. How do you accumulate pocket steps? It's not rocket science, you make them up or you can steal them.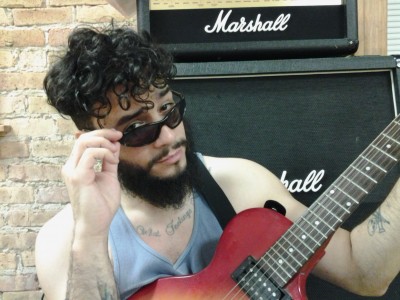 Stealing in tap dance is considered complimentary.  However, there is one commandment when stealing in dance, music and art:  Thou shalt not steal… exactly.
In other words, steal a step, play with a little, and change it to meet your personal taste and boom, you've got style, baby! Your own style, that is.
Need more advice on how to steal yourself some pocket steps? Detective Marty Tapman and the members of the Chicago tap dance company M.A.D.D. Rhythms have got you covered in this original short film by film maker Adam Salinas and Tapman Productions.
Make One Yourself
Be a step creator. Translate a drum riff from a favorite song into your dance, borrow from another dance discipline and tap-ify it. The sounds and movements that appeal to you will give every step that you create your own personal flavor.
As an example, here is an original work of mine. It was created for my dance company, The Tapmen, as choreography for our bow after a show and it is entitled… Bowography.
Bowography is meant to showcase a different sound, accent, or rhythm that I really like and am known to "pull out of my pocket" from time to time.  The 4  themes of Bowography are: basic tap "notes" of the heel, toe and side of the heel played during the dancers' introductions, sustained heels and toes, clicks and scrapes and finally fast heels and toes.  Similar to the Shim Sham, Bowography organizes my pocket steps into 4 simple phrases, or Time Steps.
Special thanks to Bril Barrett, Jumaane Taylor, Starinah Dixon, Donnetta Jackson, Donyella Jackson and M.A.D.D. Rhythms, film maker Adam Salinas, tap dancer Jason Janas and non-profit organization Audible Odyssey.
"One hand in my pocket" by Camera Eye Photography (CC by 2.0)
Kindly follow, like or share:
Tristan Bruns has studied the art form of tap dance with Donna Johnson, Ted Levy, Lane Alexander and Martin "Tre" Dumas and has a BA in Music from Columbia College Chicago. Tristan has been an ensemble member of such Chicago tap companies as BAM!, The Cartier Collective and MADD Rhythms. Tristan currently produces his own work through his company, TapMan Productions, LLC, which includes the performance ensemble The Tapmen and the tap and guitar "band" of The Condescending Heroes.