Summers away from home can be stressful.
In Part I – Home Away From Home, I shared my tips for how to prepare, handle fears, make friends, and practice respect throughout your summer dance experience.
Now I'll offer some thoughts on dealing with the possible complications that can arise during an intensive summer program and how to handle your class level placement with grace.
Class Placement
Observation
Over the first few days of most intensives you are observed in class. During these days, give it your best. Let the teachers see your capabilities. The classes in which you'll be placed will help you grow and get your money's worth from the program.
Level Placement
After the observation period you are placed according to your ability and where the training can most effectively help you.
When you are placed, do not feel superior or inferior. Remember there will always be dancers better AND worse than yourself.
A girl from my home school began feeling very superior to all the other students. She had lovely technique, but like most students, still many areas that needed correction. She began thinking that our teachers and her fellow students were the reason she was not improving. She stopped taking any corrections in class and you could tell she was unteachable at that point. Do not let that ever be you!
Accept your placement with grace. Typically these schools have run intensives for a while and they are professionals. They know where you might gain the most valuable training. Before complaining or being upset, trust them.
If you are feeling unhappy with where you've been placed, give it a few days in those classes. If you are absolutely sure that it is not a good fit, then speak up with humility and respect. Typically, at least at my intensives so far, there is an artistic liaison with whom you can speak.
If you make a request and it is not honored, then consider that your answer. Trust that you are where you should be and focus on learning everything that you possibly can in that level.
One of my Russian teachers said that the truly gifted student can learn from even the worst teacher. I think it is rare that we cannot learn something where we are.
Do not focus on anyone but yourself. Remember why you came and keep your focus there.
Always strive for personal growth. For me, I know that I have a ton that still needs to be worked on in my technique. So, whether I am at a low or high level, personal improvement is my focus.
Professional dancers understand this and keep reaching for that unattainable perfection in their technique through continued training, coaching, and classes. It is what I respect most about dancers.
When Things Go Wrong
I've loved the teachers, training, and fellow students and have noticeably benefited from my three summer experiences so far. However, I have talked to others who've had not-so-great experiences.
Fellow SI students have helped me compile a list with some possible solutions, though no two situations are ever exactly the same.
Bad fitting roommate
I have never had this issue, but other folks tell me it can make an SI everything from annoying to unbearable. You might try:
Talking to the roommate (they may feel the same way about you).
Ask yourself honestly if you are contributing to the situation.
Spend time with other students. All you really have to do is sleep there.
If all else fails, bring in a third party to determine if a switch needs to be made.
Slob roommate
Once again, I have been fortunate. I am not a housekeeping poster child, but my mom has taught me to be respectful of others and the environment we share. None of my roommates have ever been messy or dirty. Yet, if paired with someone who is, you might consider:
Telling them how you feel about living in squalor
Offer to have a clean-up party together
In worse case scenario, bring in a third party (before you have bugs).
You are terribly homesick
I felt like this at the beginning of last summer. I had never been away before and everything was so foreign at first. This summer I am a little older, more comfortable and have had no trouble. These are the things that helped me last year:
Call home often.
Talk to someone you can trust. If things get unbearable and you cannot get beyond it, maybe you should let an adult help when decisions must be made.
Write it down. I kept a journal every night before bed. I wrote down my feelings. Sometimes the next morning I could see I was just overly tired and sensitive the day before.
Focus on the limited time that you will be here.
Remember how much you wanted to do this.
Recall the real reason you are here and focus everyday on the joy of dance!
For me, and typically, I think, homesickness is temporary. I am so glad I stuck it out my first summer and ended up having a blast!
Injury
I left to go away this summer with an injury sustained during rehearsal week for our spring showcase. I was not thrilled to say the least! If you are injured:
Learn to distinguish between sore muscles (dull pain) and a possible injury (sharp pain). You WILL be sore. Know your body and acknowledge the difference.
Ask a professional what you need to do. Typically all SIs have some sort of medical help, if you should need it.

Treat an injury before and after class. I am very careful to do this daily.

Know when to speak up. There is a fine line. I hate to complain if I do not have to. Yet, reporting an injury is the mature thing to do. I knew a girl who thought she was "weak" if she complained about an injury, so she continued to dance on it. Of course, it got to where she could not dance at all and had to sit out every day. The final result was surgery. That is scary! So let someone know. Keeping it a secret will only lead to possible worsening of the injury and longer healing time.
Dealing with Divas
While I have not had the problem this summer, I have experienced it at my last SI and at my home school. Everything from girls pushing me out-of-the-way to get in the front line, timing my variations, trying to intimidate me, telling me I was too short, whispering to others right in front of me…..you name it!
In these situations act professionally and refuse to be bullied:
Do not retaliate.
Remember, girls behaving this way are insecure inside. Truly accomplished dancers do not have to demean others to feel good about themselves. It is their insecurity, not yours….so do not let it affect you!
Just focus on yourself and use the opportunity to your advantage. Seek to improve daily and just keep looking forward.
Let no one make you feel inferior. As Eleanor Roosevelt said, they cannot do it "without your permission."
Smile at them. Kill them with kindness, as my mom always says.
Ignore them. They will eventually leave you alone.
Sometimes this is easier said than done, I know!
Summing Up Summer
Remember, at ANY Summer Intensive, you only get out of it what you put into it.
"The pessimist sees difficulty in every opportunity. The optimist sees opportunity in every difficulty" – Winston Churchill
Have fun! It is all in the way you see it.
Every day is a new opportunity to grow and improve as a dancer, to unite with fellow ballerinas or ballerinos-in-training, and just develop as a human being.
I hope each of you have had an amazing summer. I know that I have!
I am so thankful for these amazing opportunities that I have been given. I will never forget them – wonderful memories forever!
Keep dancing for it will bring you joy!
What are some other solutions to these SI problems?
Are there other situations that can or have caused stress during your summer away?

Alison Shames is just an ordinary 14-year-old girl who loves ballet and hopes to be a professional one day. She began her ballet training at 12 years old and trains 6 days per week for 4-6 hours each day with some amazing teachers from Norway, Dominican Republic and Cuba. Alison studies Vaganova technique, modern, contemporary, character, classical variations, African movement, and loves flamenco, Bollywood, Chinese fan, and other cultural dances. She attended her first ballet intensive last summer at Boston Ballet School and is looking forward this year to the Bolshoi Ballet Academy and Gelsey Kirkland Academy of Classical Ballet summer intensives. She has difficulty naming only a few of her ballet inspirations but includes Tamara Rojo, Adiarys Almeida, Carlos Acosta, Maria Kotchekova, Natalia Osipova, Vladimir Malakhov, Alina Cojocaru, Li Cunxin, Sokvannara Sar, Joseph Gatti and Svetlana Zacharova among them. A resident of the southern United States, Alison loves that dance is a universal language and brings the world together. You can find her Tweeting @Balletgirl96.
Kindly follow, like or share: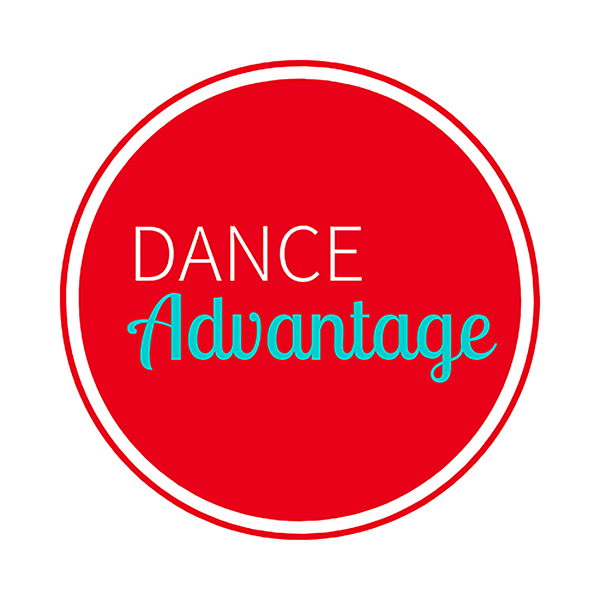 Dance Advantage welcomes guest posts from other dance teachers, students, parents, professionals, or those knowledgeable in related fields. If you are interested in having your article published at Dance Advantage, please see the following info on submitting a guest post. Read posts from guest contributors.