Objects have played an integral role in all types of performance, from an actor with a prop to a conductor with a baton.
Each situation would be drastically modified without the presence of such an object.
Often, though, it's easy to disregard the inanimate object and focus on the human performer. It's only natural to notice a person performing.
But what about the object? Even though it doesn't have a personality, does it still have the ability to perform or at least assist a performance?
When I work in the studio as a choreographer, sometimes I utilize objects as part of my creative process. I gravitate toward chairs because they are easily accessible and usually located in any rehearsal space.
Sometimes I work with a theme, such as in this project Nine Ways to Use the Body as a Bridge and other times just let the object dictate how I will shape my body, such as in this short study "Duet with Chair #2."
Here is a choreographic exercise that utilizes objects as part of the process. Try this next time you're in the studio coming up with new ideas:
Grab the first 8-10 objects you see, and arrange them around the room.
Approach each object, engaging in a movement or a shape with your body that somehow relates to this thing.
Move through the circuit a few times, memorizing which movement goes with each object.
Now remove the objects and continue the same movements in the same order. You've just set the groundwork for a movement sequence through space.
Object as Performer
I started to realize this gravitation toward object-based performance and wanted to bring together other artists with the same interest. As a result, I'm currently engaged in a new role as curator, and I have organized a show titled Object as Performer, which brings together a variety of artists who work in dance, performance art, installation and video.
In each work, objects play a central role to how the performance plays out, and often the objects are elevated to a role just as significant as a human performer. Artists include The A.O. Movement Collective, Rebecca Davis, Martin Lanz, Abigail Levine, Juri Onuki, Nina Schwanse and Felisia Tandiono.
In Juri Onuki's "Under," she engages in a duet with a clear plastic sheet. The sheet oppresses her and doesn't allow her to see the world clearly, and her performance requires her to escape from this partnership.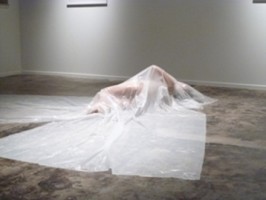 In Abigail Levine's "Backshore," she and the performers use masking tape to measure the intimacies between performer, audience and theater space. Masking tape is a recurring object in Levine's work, as she used it in her 2010 piece "Slow Falls" [pictured above] to mark a series of vertical movements along the side of a building.
In The A.O. Movement Collective's "barrish," a tiny red thread is the object in play, serving as a marker that makes emotional connections visible.
Object as Performer will also be accompanied by a book, which brings together essays and photos by the artists, focused on this very same topic.
We are currently engaged in a Kickstarter campaign to raise funds to produce the show, and this book is one of the rewards you can receive if you back this project.
If you are in the New York area, please come by.
Show details:
Object as Performer
February 3&4, 8p.m.
CPR-Center for Performance Research
361 Manhattan Ave in Brooklyn, NY
Sarah Dahnke is a choreographer, multimedia artist, arts educator and emerging curator. She has earned a bachelors in dance performance from Oklahoma City University, a masters in interactive telecommunications from New York University and has toured nationally and internationally with various companies, such as Chicago Tap Theater, Undertoe Dance Project, and Suite 132 Dance Company. She has also joined the bands The Polyphonic Spree and Jigsaw Soul on stage. Under the name Round Tuit Dance Project, Dahnke's choreography has been performed at New York venues such as Dance Theater Workshop, CPR-Center for Performance Research, 319 Scholes, Figment Festival, DUO Multicultural Arts Center and Grace Exhibition space and has been presented by organizations such as Movement Research, Arts in Bushwick and In/Out Fest. Her video dances have been shown at Ruth Page Arts Center in Chicago and The Wild Project in Manhattan.

Sarah is currently the artist residency coordinator for chaNorth, chashama's artist retreat in Hudson Valley, NY.
What types of objects have you used in performance?
What are some other ways to use props as part of your process?
Kindly follow, like or share: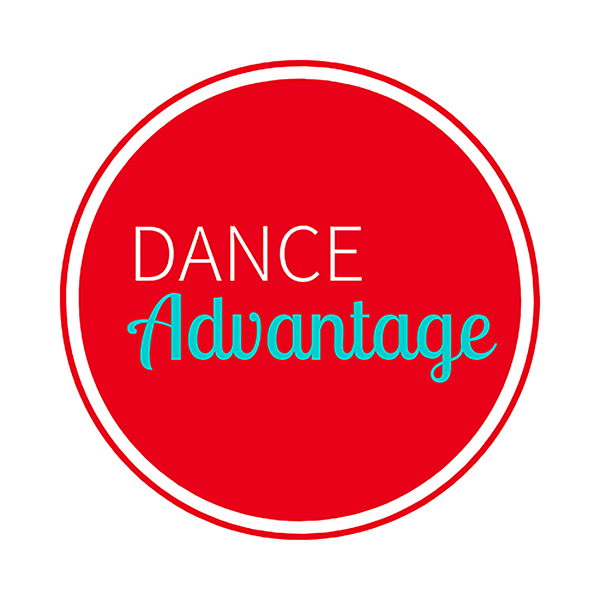 Dance Advantage welcomes guest posts from other dance teachers, students, parents, professionals, or those knowledgeable in related fields. If you are interested in having your article published at Dance Advantage, please see the following info on submitting a guest post. Read posts from guest contributors.