In one month, I'll be in New York City.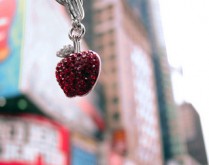 I'm headed to the Dance Teacher Summit to get ready for fall teaching, to see some of my online buddies in the flesh, and to make some new friends, too.
Do you plan to be at the Summit?

Or perhaps in NYC between August 5 and 7?
If so…

I'm staging a 'Friends of Dance Advantage' meetup.
Nothing formal.
Say hello, introduce yourself, exchange info, stay and chat, or all of the above. I'd just like to connect (however briefly) in person with you for a change.
If you're going and you're game, please leave a comment below. Or, you can email me at this address:

I'll iron out the when, where, and how and let you know the details via email.
Hope to see you there!