I experienced a few firsts in early November. It was my first time in Chicago. And my first NDEO conference.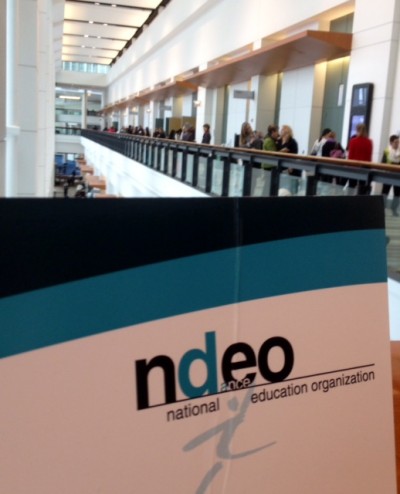 If you are a dance educator on any level, you'll find your tribe at this annual event. It's jam-packed with presentations, panels, workshops, master classes, and plenty of opportunities for socializing, networking, and taking in performances.
What is NDEO?

The National Dance Education Organization (NDEO) is a non-profit organization dedicated to the advancement and promotion of high quality education in the art of dance. NDEO provides the dance artist, educator and administrator a network of resources and support, a base for advocacy, and access to programs that focus on the importance of dance in the human experience.

NDEO forges alliances with over 150 federal and state agencies and arts and education associations to support quality dance education at local, state, and national levels in the United States and with our friends in international communities.
This year marked the organization's 16th Annual National Conference. Titled, "Collaborations: A Mosaic of Possibilities," there was definitely a mosaic of events to attend, starting with pre-conference intensives, right through to the Grand Closing and post-conference intensives. There was a handy event app to help keep track of it all, and the hash-tagging attendees to (almost) made up for my inability to be in multiple locations at once.
The conference was also a great opportunity for me to see my own collaborators in action. Dance Advantage contributors, Lauren Warnecke, Heather Vaughan-Southard, and Jessica Warchal-King were not only in attendance, but all presenters as well. Plus, I met up with Catherine Tully of 4dancers.org in her home city. A greet meeting of the minds ensued.
But I'll let my collaborators speak on that and share what they thought of the conference.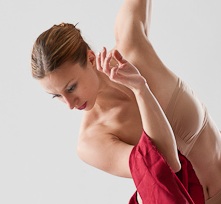 It's cold back in PA and there's a chill to the wind that reminds me of Chicago. I've returned home to jump back into the projects that I left behind for a few days as I joined 700-plus other dance educators, thinkers, makers, lovers, advocates, and creators at the 2014 National Dance Education Organization annual conference.
I co-presented with Elisa Foshay on incorporating mindfulness into an arts organization and the space at Chicago completely embodied that concept. The hallways were wide and allowed for impromptu meetings with new and old friends, with ample floor space to sit and compare notes, catch up and share stories (as only dancers will expand and take up floor space at a conference).
The ceilings were tall and allowed for all of the ideas of dance and dance education to float in and around. Giant windows lined the walls, protecting from the cold while allowing the sun to shine in, creating an environment of possibility. Oftentimes, in my world of adjunct teaching, freelancing for choreographic commissions, traveling, and performing, I feel alone.
NDEO reminded me that I have a huge community of like-minded people who share a devotion for the moving body and dance advocacy. I collided and exploded with other people interested in the collaborations that can occur between Service Learning and Dance! (A shout out and thank you to those who came to my presentation on the topic).
I geek-ed out with people obsessed with somatics and protecting the body during intense technical and artistic training. (Thank you to Lauren Warnecke and the Drexel power team – Miriam Giguere, Jennifer Morley, Sarah Wenger, and Maria Benedetto for your presentations!)
I connected with the Dance Advantage and 4dancers authors and was encouraged by their enthusiasm for creating content accessible to dancers and their non-dancer supporters. It was humbling to put pictures of faces and type-printed names with bodies – we are dancers, of course, and the body is our main medium for communication. I am so grateful to have the ability to connect with other dancers virtually when I feel isolated, but this physical, personal meeting reinforced the sense of community. Thank you, Nichelle and Catherine, for creating the time and space for us to come together as a dancing/writing/thinking community.
Meeting with these devoted professionals and Beth Megill's presentation on using social media reminded me that the internet is a venue that has innumerable possibilities for performance, advocacy, and building community. I'm returning to my projects with a renewed excitement of #whydancematters.
Jessica's NDEO presentation (with Elisa Foshay): Diversity. Opportunity. Community. Bridging student and professional artists with Service Learning
Jessica's website: The Embodiment Project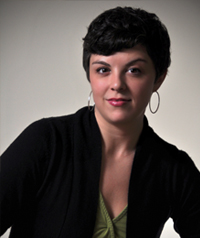 It has been a number of years since I last attended an NDEO conference. Though I am not sure much has changed in terms of the conference, this particular conference illuminated for me how much I have changed.
I left feeling validated in my approach to developing a program and curriculum, inspired to continue presenting, and resolved that my next steps- professionally- include writing in a variety of contexts.
Sometimes I find myself waffling between teaching in the K-12 and higher education settings. Actually, that is not true. When I think about the service I want to provide as an educator, I feel very clear- K-12 is the place for me. It is when I feel the label "dance teacher" doesn't adequately describe the depth of what and how I teach that I long for an advanced title. It is when people say "your students are lucky to have you" and somehow I get the impression they think I have settled, that I allow myself to second guess. Attending NDEO, though, and coming across people like Marty Sprague, Dale Schmid, Karen Eubanks, Lucy Vurusic-Riner, and others working in the K-12 realm reminds me that this is an elite group of educators. I feel inspired and reminded of all that truly matters to me as a professional.
Hands down, though, my favorite part of NDEO is reconnecting with people from my past, connecting with people whose contributions I have found to be especially meaningful, and enjoying time and space with like-minded people. Meeting with the Dance Advantage and 4dancers editors and contributors was really grounding for me. I love the people that keep it real for the exact reasons I love K-12.
Heather's NDEO presentation (with Karen Hicks): Embodying Knowledge: Accelerating Progress for Struggling Learners through Dance Integration
Heather's website: Educating Dancers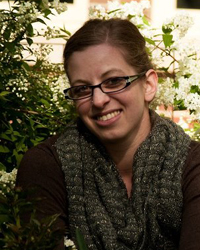 The theme of this year's NDEO conference was "A mosaic of possibilities," and indeed, the program book was chock full of possibilities. Even the hardiest conference-goer could have easily been drained by the sheer number of sessions and workshops available. Add to that the confusion of Chicago's McCormick Place, and NDEO verged on overwhelming.
Ultimately, any conference is what you make of it, and for my part, I chose to focus on connecting with fellow dance writers and like-minded colleagues from across the country who I don't often get to see. In my view, most conferences are really good excuses to travel and see people who I feel I know really well, but rarely see in person. If I had to choose a highlight from NDEO, it was an arranged sofa chat in the lobby of the Hyatt Regency with bloggers from Dance Advantage and 4Dancers. What a pleasure to see such a talented group of individuals gathered in my home town to share stories, compare notes, and fantasize about the future. In the world of dance blogging, this was the ultimate celebrity siting.
After an exhausting week of work and conference-going, I left the meet up invigorated, inspired, and encouraged that what we do as dance bloggers is relevant and important for dancers, teachers, and administrators nationwide.
Lauren's NDEO presentation: Dance injuries, Cross-training, and the Return to Dance
Lauren's website: Art Intercepts
NDEO compiles and publishes a Formal Conference Proceedings document that includes full papers, and abstracts or summaries of papers, panels, workshops and special interest group sessions held during NDEO's annual National Conference. You can find the 2013 Conference Proceedings at the NDEO website. Look for 2014's in the new year.
Did you attend this year's NDEO Conference? Tell us what you thought below!
Nichelle received free admission to the NDEO annual conference for review and promotional services.
Kindly follow, like or share:
Nichelle Suzanne is a writer specializing in dance and online content. She is also a dance instructor with over 20 years experience teaching in dance studios, community programs, and colleges. She began Dance Advantage in 2008, equipped with a passion for movement education and an intuitive sense that a blog could bring dancers together. As a Houston-based dance writer, Nichelle covers dance performance for Dance Source Houston, Arts+Culture Texas, and other publications. She is a leader in social media within the dance community and has presented on blogging for dance organizations, including Dance/USA. Nichelle provides web consulting and writing services for dancers, dance schools and studios, and those beyond the dance world. Read Nichelle's posts.