Guest, Jason Marquette returns with more tips as you prepare music for recitals and competition.
Last time, I went over how to select the right song for your dancers and gave tips on how to edit it yourself. Choosing the right sections of a song so that it provides significant variety in musicality keeps your work fresh and your ideas flowing. It creates an arc to follow through the piece.  The problem is whether or not all of those sections fit seamlessly together.
Many teachers don't consider is how important good music editing is to the choreographic, creative process.
Good editing ensures the content of the song makes sense and that the musical progression is seamless allowing you to keep your choreographic inspiration flowing.  It also increases the enjoyment for your audience. Nothing is more jarring then watching a beautiful lyrical or contemporary piece and having the music jump in the middle of a phrase. In competitive situations, it subconsciously lowers the quality of the piece in the eyes of the adjudicators.
Remember When…?
I don't want to age myself…but I'm gonna. I was teaching back when music editing had to be done on cassette decks. We would record from CD to cassette and then sit on the pause button to get the perfect edit. I was probably one of the pickier people out there so I wound up spending hours editing just a few songs. Unless you wanted to open up the cassette and cut and splice for overlay and mixing, it was a cut and paste process.
Obviously technology has made this easier.  Now I can edit up to 10 reasonably challenging songs in just a couple of hours. In a day, I can do upwards of 40. Music editing isn't super difficult, but it can be time consuming to get just the right edit.
Save Yourself Time, Money, & Frustration
There are services out there geared specifically toward editing music for dance studios, gyms, ice skaters etc, however, they can be expensive and, you are at the mercy of their schedule and talents.
If you use one of these services, do your research. Make sure they are worth their prices and can guarantee you'll get your music in a timely fashion.
If you do choose to use a service, there are a few things you can do to save yourself time money and frustration.
Know exactly which sections of music you want to use. Have notes with the time stamps available.
Know exactly how you're being billed. If it's hourly, make sure they aren't wasting your time and taking breaks and chit chatting. Time is money and they should respect your time and business. If it's per edit, make sure you understand the pricing so you don't have any surprises later and feel taken advantage of. If they're legit, they'll be open about their pricing.
Ask for testimonials or references and to hear samples of their work.  Getting referred by other happy clients is a sure way to get good work. Not only are YOU important, but the client who referred you becomes part of the transaction as well. They risk losing two clients if their work isn't up to snuff.
Don't let them waste time arguing with you about what's doable and what's not. They should be helping you by showing you the problems with certain edits and then making suggestions that still give you results you're happy with.
Make sure you are really happy with the work. If you're not sure, have them do a few different versions. If they care about their work, they'll do this willingly to make sure you get what you want. Otherwise, you may wind up paying full-price twice for the same edit if you have to go back.
Jason Marquette graduated with a BFA in Musical Theater from the University of the Arts in Philadelphia. His performance credits include the first national tour of the revival of 42nd Street, The Musical (original cast) and regional theaters all around the United States. Jason taught at BDC for the past 6 years but has been teaching for over 17 years. He has since taught in cities all across the country as well as internationally in Helsinki, Finland and Guayaquil, Ecuador. He is currently scheduled to teach in Guatemala and Italy this year. In 2008 he mounted his self-produced NYC production called The Next Step. His choreography has also been seen in the SUNY New Paltz Production of Stephen Sondheim's Company as well as music videos and various performance projects in New York and around the world. His work will appear in The Group Theatre Too's Choreographer's Canvas on May 11 of this year. He is the owner/operator of Marquette Productions – Music Editing and More www.marquetteproductions.com and The Marquette Theater Project – Making theater matter again. He plans to produce another production in the fall of 2012. For more about Jason and to see his up-to-date schedule of events, you can check out his website at www.jasonmarquette.com
Do you use a professional editing service for your recital or competition work?
What have your experiences been?
What advice would YOU give someone considering using a service?
Kindly follow, like or share: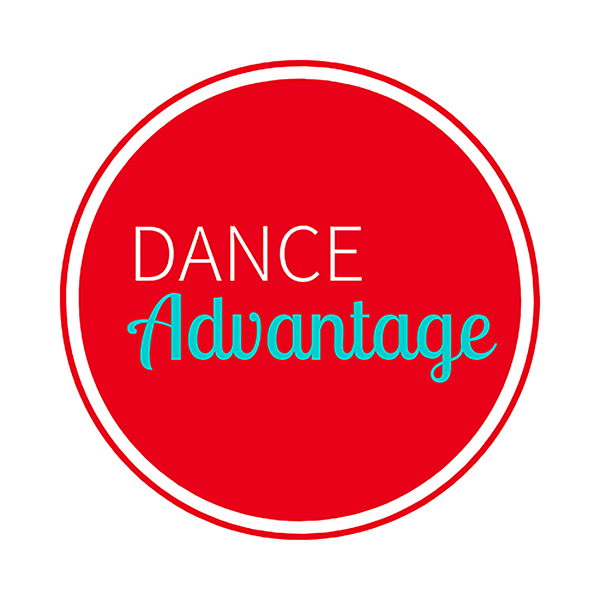 Dance Advantage welcomes guest posts from other dance teachers, students, parents, professionals, or those knowledgeable in related fields. If you are interested in having your article published at Dance Advantage, please see the following info on submitting a guest post. Read posts from guest contributors.