"How can they already have an opinion about everything?" Sara Webb, a principal dancer for Houston Ballet wonders about her 2 year-old son. "I never thought I would argue with Josh over which shoes he would be wearing to school at this age.".
Toni Leago Valle, a Houston contemporary dancer and choreographer has been there. However, her son Dante is about to turn six, a new phase of childhood. In addition to feeling as though she's finally retrieved her mind ("Its amazing what constant sleep deprivation does to your brain."), Toni feels a sense of relief as Dante goes out into the world to find his own likes, dislikes, and friends. "I am no longer the center of his universe, which makes me very sad, but relieved. I'm sad that he wants to leave me so soon, but proud that my son is well-rounded and ready to venture out into the world. And I no longer feel guilty that I do something for myself, like dance."
Pregnancy Is The Rehearsal
It's not uncommon for women expecting or considering motherhood to focus heavily on pregnancy (see the previous article, Pas de Deux, for more on that). All of the fears, anxieties, and even joys get hung up in that anticipatory period before a birth. However, as you know and have read above, pregnancy is really only the beginning. Remembering her childbirth experience, Sara puts her thoughts in dancer terms "Pregnancy is that rehearsal process. It can be hard some days and easy other days. But the performance is so much bigger."
Pregnancy, though, is a little like rehearsing Swan Lake for a presentation of something by Elizabeth Streb. I joke but, speaking from experience, parenthood is in a completely different genre and has its own vocabulary of challenges.
What remains the same however is that post-pregnancy and after delivery, the adjustments, uncertainties, finangling, and felicities continue for dancing moms.
Body Image
Most mothers feel self-consciousness about their post-pregnancy figure, but constant analyzing and scrutinizing of the dancer's instrument can make this transition especially hard on dancing moms. "Your body does change," confirms Sara, "and my fear was that I wouldn't be able to look or dance the way I did before pregnancy and birth." It was a fear that Toni shared. When asked what concerns she had about pregnancy, Toni answers, "That my body would never be the same. Its true, my body has never been the same. So what."
However, Toni concedes, "Like most dancers, I am hard on my body image, and that got worse after having a baby." Sara remembers her return to dance, "The worst was having to be partnered again, especially when I didn't feel my lightest. I apologized to all of my partners for having to lift my extra "baby pounds" and was really embarrassed. I was very self conscience about the way I looked when I had to put leotard and tights on again." Sara says that eventually these feelings went away. Toni also has come to terms with her new body. "I've learned to ignore myself and just keep on dancing."
Adjusting To Motherhood
As is the case for Toni, many dancers perform and earn an income via a number of sources. She admits this was difficult at first. "The first two years were rough because I refused to slow down. I did not dance as much, but having a baby is like taking on a whole new life in addition to your old one. I was adamant about not leaving the dance world and at the time there were no other dancers I knew with children. I felt like I was embarking on a solo journey; having to figure out the mess of dance, jobs, and family by myself. "
Sara sometimes questioned if dance was the right place for her to be. She continues to battle with what she calls "Mommy guilt" at times. "This is such a personal decision for every mother, but for me I knew this chapter in my life wasn't over yet. There are still ballets I would like to dance that I haven't danced and ballets that I would love to dance again. I have been dancing since I was 8 years-old. I have put so much time and work into my career. I know that I won't dance forever, but I am enjoying it while I can. When I tell Josh that I have to go to work, he says,'Mommy go dancing.'"
Managing Family Time
Sara and her husband Ryan found a way to make things work with a little one when Houston Ballet went on tour last April to Spain. "My husband took time off from school and work to join me and help take care of Joshua." In fact, having family and friends who provide backup and encouragement has been important for both Sara and Toni. "[Fellow UH instructors], Karen Stokes or Becky Valls watched Dante while I taught class, students played with him, [fellow performer] Joe Modlin was holding Dante backstage, [choreographer] Jane Weiner allowed Dante in rehearsals, [Dance Source founder] Christina Giannelli came to my house for meetings to make it easier," says Toni, "the list goes on and on."
"I have an amazingly supportive husband," says Sara. "My work schedule can be pretty inconsistent at times. Every night we plan for the next day and how to make it all work logistically. Our goal always being to maximize our time together as a family." Toni agrees that family time is important. "I knew Dante would be my only child and I have made a point not missing out on any of his life. I love dance, but I never want to look back and regret that I danced his childhood away. When I'm with him, I'm really with him."
Change For The Better
There is no doubt that being a mom is tough, whether dancing, working, or not. No matter the age of the child, as it is with dance, there are always new trials to face. Reflecting on this, Toni adds, "Motherhood is challenging, but everything in life worth having is challenging."
Image by dino_olivieri via Flickr
While the challenges might easily become the focus of discussion in regard to dancing moms, Sara and Toni are quick to point out the ways in which their lives have improved since becoming a parent. Sara continues her dancer analogy, "I remember after having Josh and holding him for the first time feeling like I had just had my best performance. This performance though, doesn't end. Every day that I am with him and I get to be his mom, even on the tough days, is a great performance. And it is one that will last forever."
Reflecting on how motherhood has positively affected her work on stage, Toni says, "My choreography has become so enriched since the birth of my son. I produced and performed CRACKED when Dante was 2 years old. The show was based on the realization that I am a good parent and my son sees me a a wonderful person." Personally, she states, "My self-worth tripled when I saw myself through my son's eyes."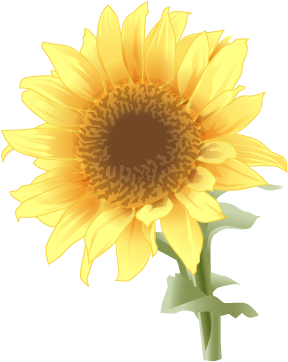 On May 7, 8, and 9, 2010 at 8:00 p.m. Sara Webb will perform with Houston Ballet at Miller Outdoor Theatre in Hermann Park. The free performances will feature three diverse works by three of today's most sought-after choreographers. Call 281.FREE.FUN (281-373-3386) for further ticket information or visit www.milleroutdoortheatre.com.

On May 13-15 and 20-22 at 8:00 p.m. Toni Leago Valle will premiere her company 6º in a joint performance with Amy Ell's Vault at DiverseWorks, 1117 East Freeway, Houston, TX, 77002. For more information, visit www.amyell.com or www.6degreesdance.org.
Have a wonderful Mother's Day!
---
Kindly follow, like or share:
Nichelle Suzanne is a writer specializing in dance and online content. She is also a dance instructor with over 20 years experience teaching in dance studios, community programs, and colleges. She began Dance Advantage in 2008, equipped with a passion for movement education and an intuitive sense that a blog could bring dancers together. As a Houston-based dance writer, Nichelle covers dance performance for Dance Source Houston, Arts+Culture Texas, and other publications. She is a leader in social media within the dance community and has presented on blogging for dance organizations, including Dance/USA. Nichelle provides web consulting and writing services for dancers, dance schools and studios, and those beyond the dance world. Read Nichelle's posts.