Miko Fogarty, age 17, appeared in the award-winning 2011 ballet documentary "First Position" which followed the experiences of students competing in the Youth American Grand Prix (YAGP). She has accumulated awards from prestigious dance competitions such as YAGP, the Prix de Lausanne, the Varna International Ballet Competition, and the Moscow International Ballet Competition. She currently trains at the Indiana Ballet Conservatory in the United States and with Kaoru Jinushi in Japan.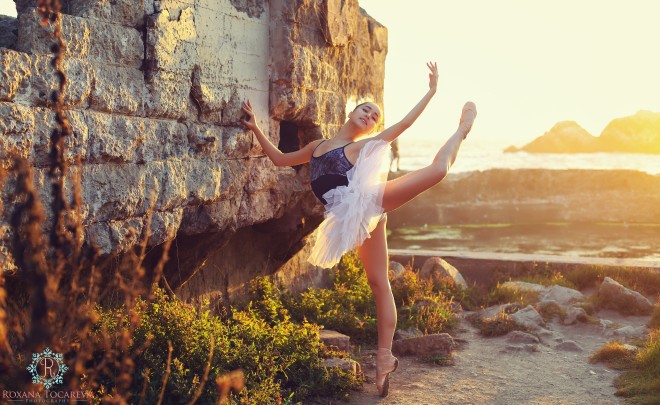 What do you like to do for cross training?
Pilates and sometimes swimming
What's on your iPod?
Mostly classical music. I love Tchaikovsky, Chopin, and love listening to opera.
How do you like to unwind after a long day?
Social media, checking my Instagram and Facebook.
What are some of your favorite offstage makeup products?
Eyeliner and mascara!
I've read that baking is one of your hobbies. What are some of your favorite things to bake?
I haven't baked much, but I do love to do it. My biggest baking achievement was probably flan.
If you weren't pursuing a dance career, what other career might you be interested in?
I don't know, but if I weren't a ballerina, I would have probably become a violinist.
What is your favorite ballet to watch from the audience?
Sleeping Beauty
What's one style of dance that you haven't tried yet but would like to try in the future?
I have tried pretty much every style of dance, but I would love to be able to do more acrobatic stuff (aerials and flips).
If you could design a ball gown based on a classical ballet costume, which costume would you use for inspiration?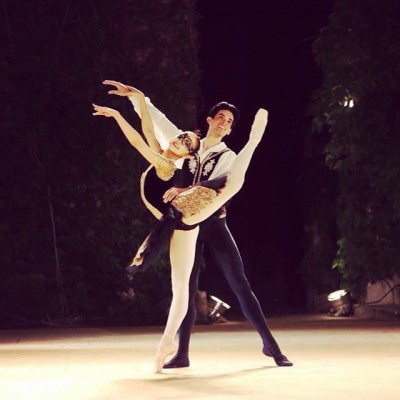 How about you? Which costume would you choose as inspiration for your prom or ball gown?
Kindly follow, like or share:
Rachel Hellwig is a dance writer/editor/blogger from Birmingham, Alabama. She enjoys taking ballet classes, reading about dance, and attending live performances of ballet and classical music. She blogs at Clara's Coffee Break. Read Rachel's posts.