"I went home, I sat down, and I drew one line on a blank piece of paper. The body is a straight line and you can do everything with it. Then, there was a Life magazine photographer who was experimenting in the early 1950s by shooting a man holding two lamps, which he moved against a black background. When the photo was developed, all you saw were these curving lines of light. And I thought, 'That's the way the body should move.' " – Matt Mattox, on the beginnings of his dance style
Think of classic movie musicals, and what comes to mind? Perhaps Gene Kelly leaping onto a lamppost in his iconic "Singing in the Rain" scene, or Fred Astaire tapping in perfect time with Ginger Rogers. But there is one dancer to grace the stage and screen of the time that must not be overlooked – one whose colleague Jacques D'Amboise described as "one of the greatest male dancers that ever was on a performing stage" and "up there on Mt. Everest with Fred Astaire and Gene Kelly." That talented man is Matt Mattox.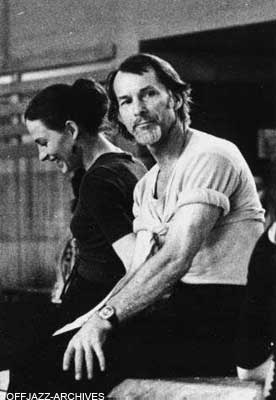 Although his interviews were rare and he spent more than 30 of his later years in France, Mattox (1921 – 2013) left an everlasting mark on jazz in both the US and Europe. He is the man who created much of the vocabulary and customs that formed jazz dance into a dance style all it's own. In the process, he created a jazz technique still found in classes today.
First Steps
Long before Mattox became an iconic dance figure, however, he lived in Tulsa, Oklahoma. Born Harold Henry Mattox in 1921, his dance training didn't begin until his family moved from Oklahoma to Los Angeles when he was about 11 years old. There, Mattox began taking ballet, tap and ballroom dance. He later credited his dance training to tapper Willie Covan, vaudevillian Teddy Kerr and Louie de Prawn, noting how tap made a particular impact on his technique. Jack Cole also become his mentor in later years, influencing his focus on jazz.
His dance instruction was put on hold during his time as a fighter pilot with the Army Air Forces in World War II. However, that leave of absence from dance did anything but halt his career. On the contrary, some of his most memorable achievements took place after his return.
Broadway and Beyond
Mattox's ballet background put him in high demand for both stage and screen. In the Hollywood realm, Mattox held nearly 20 movie roles and made a lasting impression as frontiersman Caleb Pontipee in "Seven Brides for Seven Brothers" (1954). One scene in particular, the barn raising dance, became one of Mattox's most memorable feats among moviegoers. In it, Mattox performs an impressive series of jumps over a sawhorse and pirouettes on a plank, among other stunts in the midst of technical choreography. Mattox's list of film credits also includes "Yolanda and the Thief" (1945) with Fred Astaire, "Gentlemen Prefer Blondes"(1953) with Marilyn Monroe and "The Band Wagon" (1953) with Cyd Charisse.
His mentor, Jack Cole, is credited with setting Mattox's focus on jazz after hiring him as a dancer in "Magdalena" on Broadway. Mattox also played Harry Beaton in the the revival of "Brigadoon" (1957) and originated the part of the jester in "Once Upon a Mattress" (1959), among other Broadway roles. He also choreographed for the Broadway musical "Jennie" (opening 1963), in addition to choreographic work for the Metropolitan Opera's "Aida" (1959), TV's "The Bell Telephone Hour" (for which he was also a performer) and numerous ballets.
One of a Kind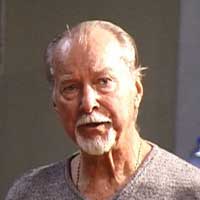 Elaborating on Cole's work over time, Mattox is known for developing jazz dance into a genre separate from the high-energy Broadway hoofing style it was previously associated with, making it appropriate for both theater and concert dance. Rather than use the term "jazz," however, Mattox preferred to call his technique "freestyle," and pulled from ballet, flamenco, tap, Spanish dancing and his own creations when teaching.
From the mid-1950s on, Mattox taught his art to countless students. He began in New York and later went to London, where he created his own company, JazzArt, and taught for 5 years at the London's Dance Centre. He ultimately settled in the French commune of Roussillon in the 1980s with his wife, Martine Limeul Mattox, whom he met in London in the mid-1970s. Both dancers kept busy schedules teaching at Ecole Jazz Art Matt Mattox. They also directed what they called "stages,"or part demonstrations, part master classes, all throughout Europe.
He taught until he was nearly 90 years old. Mattox died in France in 2013, at the age of 91. While his contribution to dance has made a permanent impact, his passing was nevertheless a major loss to the dance world. I doubt, however, that the teacher and performer who always pushed for perfection would want dancers to stand still in mourning. As he once told a class, emphasizing that they should look like they're enjoying themselves while dancing: "If you're going to continue to progress….then for god sakes, be alive! And be beautiful."
Fun Facts
Mattox choreographed nearly 30 ballets in the course of 30 years.
Mattox had some very memorable students throughout his time as an instructor. He told Dance Magazine in 2003 about meeting one particular student: "She was wearing a long, white shirt and jeans and had hair down to here. She asked me to teach her to dance for a song she was going to audition with. So, first I asked her to sing." That student was Barbra Streisand. "She was going into I Can Get It for You Wholesale. It made her a star. If only I had known."
Take a peak into a dance class with Matt Mattox…
https://www.youtube.com/watch?v=kWHB19-pB_8
For more on Matt Mattox and his style, read the Matt Mattox Book of Jazz Dance
by Elisabeth Frich.
Also visit the offjazz.com tribute to Matt Mattox.
See more of our Jazz Dance Legends series HERE.
Sources: The New York Times, The Los Angeles Times, Dance Magazine, IMDB, The Christian Science Monitor 
Kindly follow, like or share:
Elizabeth is a dance minor and journalism major at Southern Illinois University – Edwardsville. A dance student since the age of six, she has danced in the studio and on dance team, as well as at Radio City Music Hall as part of the Rockette Summer Intensive. She currently teaches at a studio in her college town.