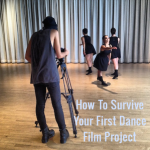 You've been choreographing for the stage for some time, but something inside you says it's time to make a film.  But how?
Boston choreographer Anna Reyes is currently editing her debut film, "the good parts of being alive".  Inspired by the portraits of painter Egon Schiele, the film explores how relationships are molded by time and space.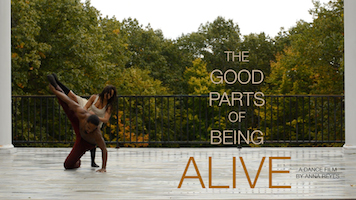 Reflecting on the production process now, Reyes shares three tips for choreographers embarking on their first film.
1.  Plan as much as you can.
By planning ahead, you can avoid most last-minute adjustments and emergencies, which were the cause of the most stress for Reyes.  "There's nothing wrong with thinking you might have to shoot in a year or a year and a half, if that means you already have the funds for your dancers and you've already secured the location where you're going to shoot," she says.  While details like film locations may be difficult to envision when you've only just started choreographing, lock down as many arrangements as you can.  When you do start to film, you'll be glad that you can focus on the dance.
That being said…
2.  Be flexible with what's available to you.
"It occurred to me that making a film is a lot more 'control freak' than making live performance."  Nevertheless, there were many times when Reyes' control "flew out the window" – from unexpected rain to conflicting schedules to adjusting choreography to accommodate fit the dancers who were available, Reyes met a number of unpredictable troubles head-on.
"As much as you plan, there are going to be things that are totally unexpected that come up, and you'll have to make a split-second decision."  Knowing that things might not go according to plan will prepare you to make those decisions.
3.  Be nice to yourself. 
"The process is going to be really hard, and if you're beating yourself up while you're doing it, it'll make it a lot worse."  Inner criticisms and self-doubts plague us all, but you can't afford to disparage yourself for every little imperfection.  If you mess up, or if something doesn't go the way you thought it would, remember that you are doing the absolute best you can, and cut yourself some slack!
For Reyes, film is the future of dance – most audience members spend more time with YouTube and DVDs than at live performances.  Though she has starred in a handful of films, "the good parts of being alive" is the first production that she has produced herself.
So would she do it again?  Absolutely.
"The majority of my life that I have choreographed, it has all been for stage, and I love that, but for me, film is really exciting.  As much as it can be stress-inducing, I really love it."
Rachel Elizabeth Maley is a multi-disciplinary artist based in Chicago.  She writes being human today and collaborates with artists to tell their unique stories.  Connect with Rachel on Twitter.
Anna Reyes is a dancer and choreographer based in Boston. She began her dance training in Austin, Texas, and studied at the Boston Conservatory, where she graduated Magna Cum Laude with a BFA in Dance Performance. Reyes has presented her choreography in both New York City and Boston, where she also founded Synesthetic – a cross-disciplinary improvisation project – with jazz musician Jordan Maley. She has starred in films by Tamara Al-Mashouk and Hubbard/Birchler, and her debut film, "the good parts of being alive", will be released in Autumn of 2014. Reach out to Anna on Twitter.
Kindly follow, like or share: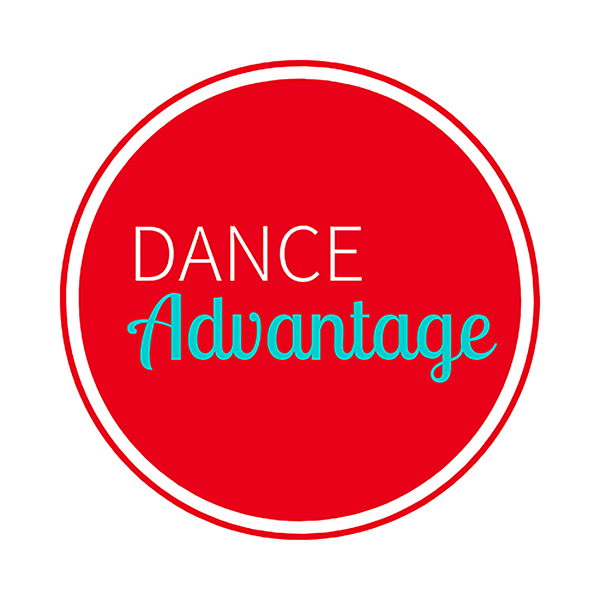 Dance Advantage welcomes guest posts from other dance teachers, students, parents, professionals, or those knowledgeable in related fields. If you are interested in having your article published at Dance Advantage, please see the following info on submitting a guest post. Read posts from guest contributors.