The Lone Star State en Pointe is reprinted with permission from Arts + Culture Texas Magazine.

I don't typically re-publish on Dance Advantage the writing that I do elsewhere, especially something that seems so specific to the region in which I currently reside. However, after contributing the following article to A+C's September 2013 issue, I felt it presented a snapshot of ballet's history in the United States that could be valuable to students and teachers alike.

This story of how ballet took root in Texas is just one example of the regional ballet movement's beginnings in this country during the 20th century. As a non-native Texan, I found it fascinating. I hope you will, too.
Texas' Ballet Roots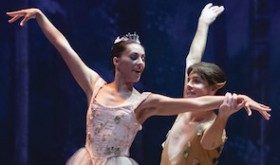 No, ballet wasn't born in Texas. But, in accord with the proverbial Texas Law of Attraction, it got here as fast as it could.
Since the arrival of a troupe of traveling Russians during a time when even Hollywood movies were still, literally, finding their voice, the art and practice of ballet has been nurtured by Texans, who support not one, but three multi-million-dollar-budget ballet companies, and a host of smaller, but no less notable, organizations.
Russian Rodeo
Offshoots of Diaghilev's Paris-based Ballets Russes company (in existence from 1909-1929), two companies — the Ballet Russe de Monte Carlo and Col. de Basil's Original Ballet Russe —  exposed an entire generation of audiences across North America and elsewhere to ballet. As Jack Anderson writes in Ballet and Modern Dance: A Concise History
, "They helped Americans acquire the habit of ballet going," igniting enthusiasm for the art form while incessantly hopping among hundreds of cities each year between the mid-1930s and 1962.
Scan the histories of the 'big three' in Texas professional ballet — Houston Ballet, Ballet Austin, and Texas Ballet Theater, which will between the three of them debut a staggering amount of new and older work this season — and you'll find the names of former stars of the Ballet Russe scattered throughout.
According to Tom Adams, Texas International Theatrical Arts Society (TITAS) co-founder and Fort Worth Ballet (now Texas Ballet Theater) general manager from 1975 to 1982, it's a phenomenon that even caught the eye of Clive Barnes, prompting the New York City dance and theater critic, who was in Fort Worth for a speaking engagement during the mid-1970s, to ask why so many former Ballet Russe members settled in the American West.
"No one spoke up, so I told him that it was because the bus broke down," quips Adams. While Adams' version of events may be, as he puts it, "embellished for entertainment purposes," it's not far from the mark.
Most towns on the road were one-night engagements for the Ballet Russe companies. However, a few U.S. cities, including Houston, were frequent resting points along the way. Former music and dance critic of the Houston Post, Carl Cunningham, writes that de Basil's company "annually spent the Christmas season in Houston" during the 1930s, getting to know the region and the locals who housed them during their stay.
The 30-year period of Ballet Russe influence on U.S. audiences was not a time of government grants and public funding. They toured rigorously throughout the Great Depression years. The companies, comprised mostly of Russian refugees and Europeans, were stranded stateside, cut off from Europe during a time of war. The Ballet Russe companies relied exclusively upon private sponsorship.
"The Texans had mystique, money, and oil baron wives fancied themselves as ballerinas," Adams enthuses. "Dallas became the hub of fashion, thanks to Neiman Marcus, and the ladies needed activities that could afford them an opportunity to wear their clothes and jewelry."
Over the years, Ballets Russes de Monte Carlo plucked many young Americans from dance schools along their route, including the late prima ballerina Maria Tallchief and 13-year-old Tula Ellice Finklea of Amarillo, Texas who toured, like many American Ballet Russe dancers under a Russianesque name – Felia Sidorova. You know her as leggy, Hollywood film star, Cyd Charisse.
Perhaps imagining fame and glory among the ranks of a glamorous company, or desiring the posture and poise needed to obtain a proper husband, the debutante daughters of Texas throughout the first half of the 20th century found willing teachers among Ballet Russes dancers settling into regular life when their touring days were done.
It is here that one might name-drop a roster of Ballet Russe alumni appointed to positions in Texas ballet schools, organizations, and performance companies over the years.
"The exotic Russians had huge appeal to Texas and they could afford to hire them," Adams figures. However, the fascination seems to have been mutual given that a number of the dancers lived out their days here.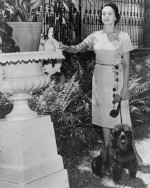 "But first, a school."
Between 1955 and 1957, Houston, Austin, Dallas, and Fort Worth each organized foundations and societies with missions to promote ballet and form performance companies. As passionate enthusiasts, they recognized that a homegrown company must build from a strong base of homegrown dancers, and so they began creating opportunities for dance training of a quality the state had not yet seen.
First order for the Houston Foundation for Ballet (later Houston Ballet Foundation) was the opening of an academy led by former Ballet Russe dancer, Tatiana Semenova, which taught local dancers, including under-privileged youth who studied via scholarship in a program that fed into the academy.
Meanwhile, Barbara Carson, the bride of a sixth-generation Texan and a former soloist with the New York City Opera Ballet, launched Austin Ballet Society, a volunteer organization which included her school and would eventually establish the Ballet Austin company.
Today, Ballet Austin Academy is one of the largest ballet programs in the United States with over 800 students in its five divisions, which can take a student from introductory dance for preschool children to pre-professional study in the Butler Trainee Program.
Houston Ballet's Ben Stevenson Academy has more than 500 students of all ages enrolled in its annual program and its well-attended summer intensive program auditions hopefuls in cities nationwide.
Sibling cities Dallas and Fort Worth have always maintained a cultural rivalry, so it should come as no surprise that both cities established civic performance companies in 1957. The Dallas Civic Ballet, later Dallas Ballet, disbanded in 1988. Local instructors like Margo Dean and Texas Christian University faculty, Fernando and Nancy Schaffenburg fed Fort Worth Ballet (FWB) with well-trained dancers.
Texas Christian University (TCU) was first in the country and remains one of the very few institutions of higher education to offer a Bachelor of Fine Arts degree in Ballet. The program's first department chair, David Preston, led with great commitment from 1949 until his death in 1963, whereupon Schaffenburg, who was also Fort Worth Ballet's first artistic director, expanded the scope, vision, and quality of the TCU dance department. At his invitation, Jerry Bywaters Cochran joined the faculty to create a BFA in Modern Dance, and by 1976, masters programs in both Ballet and Modern were established, placing the school among the top academic training programs for dance in the country.
During the 1990s, FWB became Fort Worth Dallas Ballet in a joint venture between the company board and a support organization in Dallas. In 2003, the two boards merged to form Texas Ballet Theater, which operates two schools (its official training program in Fort Worth, as well as a school in Dallas for recreational and aspiring professional dancers) and a summer intensive program.
Building a Center
All this ballet training and performance can't happen without space. In New York City, dancers are always fighting for it. Space that is right for dancers is expensive, requiring state of the art floors and facilities.
Fortunately, space is something Texas still has a lot of and we're clearly willing to allocate it for ballet.
"In January this year we 'burned the mortgage' on Ballet Austin's Butler Dance Education Center," artistic director Stephen Mills says proudly. The center, in the heart of Austin's live music and club district, is a nearly 40,000 square foot facility that opened in June 2007.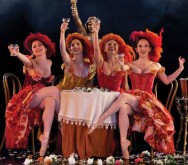 Houston Ballet too has a brand new building, which opened in April 2011. Built for $46.6 million —it actually came in under budget— the six-story, 115,000 square foot Center for Dance is the largest of its kind in the United States: it is 38,000 square feet larger than the Joan Weill Center for Dance completed in 2005 by Alvin Ailey American Dance Theater in New York City.
Ballet Booms and Blooms
During the 1970s and 80s, Houston Ballet matured and flourished under the direction of Ben Stevenson, a former principal dancer with the Royal Ballet and London Festival Ballet, who had directed three other major dance companies in the United States before a search committee brought him to Houston, and the ballet world beyond took notice.
It was during this time that Texas first appeared on current Houston Ballet artistic director, Stanton Welch's radar through his mother, Marilyn Jones, the legendary ballerina who ran The Australian Ballet from 1979-1982.
"We talked about Houston Ballet of course in my family, and I remember Peer Gynt coming up, so we knew that something was going on in Houston," recalls Welch. Stevenson's ballet, set to music by Edvard Grieg composed for the Ibsen play of the same name, is a story ballet notable for its atypical, complex, leading male role.
Welch marks his 10th anniversary as director of Houston Ballet this year. In March, the company will celebrate by presenting three of his works, including the world premiere of The Young Person's Guide to the Orchestra, a collaborative piece featuring the entire company and musicians of the Houston Ballet Orchestra. But before that, Houston Ballet begins its 2013/2014 season with commissioned and homegrown choreography in Houston Ballet's Four Premieres (Sept. 5-15) and closes the month with comedic ballet, The Merry Widow (Sept. 19-29).
Houston Ballet's numerous successes over the years are no secret and have done much to thrust Texas ballet onto an international stage. Still, conventional images of Texas are difficult to escape.
Prior to coming to Austin as a dancer in the late 1980s, Ballet Austin artistic director Stephen Mills spent four years dancing in New York with The Harkness Ballet and The American Dance Machine.
"I came to Austin because a close friend of mine was a dancer here and loved the city," Mills remembers. "I had a stereotypical image of what life in Texas would be; riding my horse to rehearsal, avoiding the tumbleweed along the way. What I found was that Austin was a relatively liberal, hippy town with a great appreciation for art of all kinds."
Ballet Austin will present Mills' A Midsummer Night's Dream Sept. 13-15, followed almost immediately by a three-city tour to Israel for the international debut of Light / The Holocaust & Humanity Project, a full-length contemporary ballet and Holocaust education partnership promoting the protection of human rights against bigotry and hate. The project premiered in Austin in 2005, and has since traveled to Pittsburgh, Miami, and Denver. "I'm not sure that a work like Light could have become a platform for the national and international platform for a human rights dialogue from any other city," says Mills.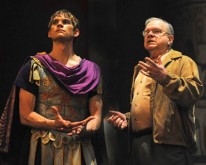 Having collectively spent nearly 40 years directing two emerging ballet companies, Ben Stevenson says the appeal of leading a company in Texas lies in the immense opportunity to build something. "There's always more that you can do," he says of his accomplishments at Texas Ballet Theater, "but together we've worked hard to improve the quality of the dance and also our productions."
Texas Ballet Theater will open its season with Stevenson's Romeo and Juliet (Oct. 18-20). "What's fabulous about Texas," says Stevenson, "is that there are so many generous people to support the ballet."
Indeed, if ballet has bloomed and blossomed in Texas it is because of the fire ignited in its people not even 100 years ago by a troupe of foreign dancers.
Though the Lone Star State may be more broadly associated with guns, cowboys, politics, technology, oil, or its unwavering pride, if ballet has a pulse outside of New York City, it's surely deep in the hearts of Texans.
__________________________________________________________
Related reading and viewing:
Houston Ballet: Breaking Boundaries – Trailer from Carrithers Studio on Vimeo.
Andros on Ballet:
University of Texas Digital Repository:
Kindly follow, like or share:
Nichelle Suzanne is a writer specializing in dance and online content. She is also a dance instructor with over 20 years experience teaching in dance studios, community programs, and colleges. She began Dance Advantage in 2008, equipped with a passion for movement education and an intuitive sense that a blog could bring dancers together. As a Houston-based dance writer, Nichelle covers dance performance for Dance Source Houston, Arts+Culture Texas, and other publications. She is a leader in social media within the dance community and has presented on blogging for dance organizations, including Dance/USA. Nichelle provides web consulting and writing services for dancers, dance schools and studios, and those beyond the dance world. Read Nichelle's posts.