We want you to join our circle each month.
Bloggers, you can submit a post. (Find out more below)
Non-bloggers, you can share in the comments.
Together, we'll give our thoughts, opinions, and ideas on a particular topic.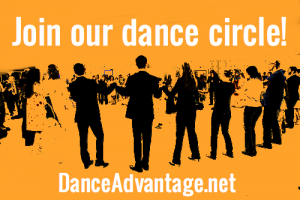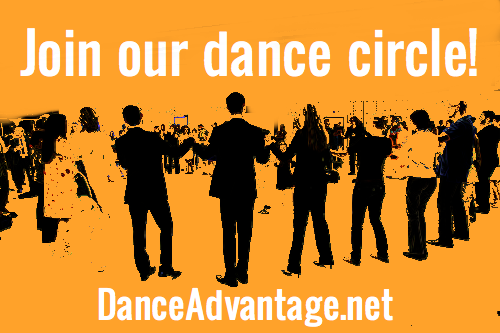 Here are the upcoming topics, due dates, and relevant information:
September
Topic: The Qualities of a Great Teacher
Due: September 25
Look for it: October 1
——————————-
October
Topic: Wardrobe Wisdom (dance costume or dance fashion tips/ideas)
Due: October 23
Look for it: October 30
——————————-
November
Topic:Best Dance Gift EVER!
Due:November 13
Look for it: November 21
——————————-
January
Topic: Here are my Top 5 Blog Posts – This is why they rock!
(okay, this one's especially for bloggers but everyone will get to brag a little)
Due: January 22
Look for it: January 30
——————————-
February
Topic: The Most Fabulous Performance I Ever Saw
Due: February 19
Look for it: February 27
——————————-
March
Topic: My Thoughts On Dance In The Mainstream
Due: March 19
Look for it: March 27
——————————-
April
Topic: My Fantasy Dance Class Playlist
Due: April 16
Look for it: April 24
——————————-
Blogger submission
What you DO NOT have to do:
You DO NOT have to write a brand new post if you already have avery relevant post on the subject. However, I do ask that the post be less than a year old. (If it's not, you could always polish, update, and republish an older one.)
You DO NOT have to be a dance blogger to submit a post if it fits our topic and is appropriate for all ages.
You DO NOT even have to link back here if you don't want to. Though linking is awesome for us both, it's not required.
What you DO have to do:
Submit by the due date listed above
Submit using the form linked to above
Provide all of the necessary information
Enjoy yourself!
Hope to meet you in the Circle!
Kindly follow, like or share:
Nichelle Suzanne is a writer specializing in dance and online content. She is also a dance instructor with over 20 years experience teaching in dance studios, community programs, and colleges. She began Dance Advantage in 2008, equipped with a passion for movement education and an intuitive sense that a blog could bring dancers together. As a Houston-based dance writer, Nichelle covers dance performance for Dance Source Houston, Arts+Culture Texas, and other publications. She is a leader in social media within the dance community and has presented on blogging for dance organizations, including Dance/USA. Nichelle provides web consulting and writing services for dancers, dance schools and studios, and those beyond the dance world. Read Nichelle's posts.