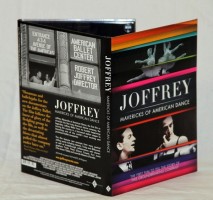 Joffrey: Mavericks Of American Dance is a documentary film produced by Lakeview Films and released by Hybrid Cinema, that chronicles the over 50 year history of the Joffrey Ballet, known as the first truly American dance company.
During the Joffrey Ballet's 2008 Spring Gala in Chicago, executive producer Jay Alix and producer Una Jackman sat with their friends, famed Hollywood screenwriter/director Harold Ramis and his wife Erica Mann Ramis in a theater box next to the Joffrey's Artistic Director Gerald Arpino.
Noting that Arpino did not look well due to his advanced age, Alix suggested to the others that someone ought to sit Arpino down and videotape interviews with him about the founding of the Joffrey before it was too late. Alix and Harold Ramis had been looking for a film project on which to collaborate. "Joffrey: Mavericks Of American Dance" became that project.
Narrated by Tony® and Emmy® Award winner Mandy Patinkin and directed by Bob Hercules (Bill T. Jones-A Good Man), the film documents how The Joffrey Ballet revolutionized American ballet by daringly combining modern dance with traditional ballet technique, combining art with social statement and setting ballets to pop and rock music scores.
View the trailer:
The Giveaway
Lakeview Films and Hybrid Cinema would like to give away ONE signed copy and TWO unsigned copies of Joffrey: Mavericks Of American Dance on DVD to Dance Advantage readers.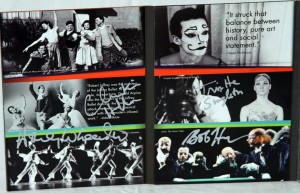 This beautifully designed, six panel DVD package features rarely seen photos and the film contains excerpts from many seminal Joffrey works including Astarte, Trinity and Billboards, as well as breakthrough collaborations with choreographers Twyla Tharp (Deuce Coupe), Kurt Jooss (The Green Table) and Leonide Massine (Parade).
ONE grand prize winner will receive a signed copy of the DVD. It was signed at the world premiere screening which took place January 27 at the Walter Reade Theater in Lincoln Center, New York City where "Joffrey: Mavericks Of American Dance" was the opening night film of the Dance on Camera Festival. Signatures are from the film's director Bob Hercules, current Joffrey artistic director Ashley C. Wheater, and former Joffrey principal dancers Trinette Singleton and Christian Holder.
There only 100 copies signed by these artists for sale (retail $34.95) at www.joffreymovie.com.
TWO additional winners will receive one copy of the unsigned DVD (sold for $24.95).
The Joffrey Movie giveaway is open worldwide to those 18 and up and closes at Midnight EST on Thursday, February 23.
How To Enter
This giveaway is closed but you can find DVD copies of the film, podcasts, video, and much, much more at www.joffreymovie.com
Sign-in with the Rafflecopter form below using Facebook or your name and email. The widget will reveal multiple ways to earn entries.
The first, commenting on this post, is mandatory for entry (as always).
In this case, you'll be asked to comment, and answer the following:
Where are you mostly likely to see a film like this dance documentary? (In a theater, Video on Demand, Netflix rental, online streaming like Netflix, Hulu, or Amazon, iTunes?)

Sign in, and click on Do It and you'll see.
Upon entering, optional tasks for earning up to 10 additional entries will be revealed.
Complete as many as you like. Come back and Tweet once every day of the Joffrey Movie giveaway.
Just make sure after each task you return and let us know you DID IT in the Rafflecopter form (don't worry, it'll save your other entries).
If you're having trouble seeing the form, I suggest updating or trying another browser.
Winners will be announced within days of the giveaway's close and will be contacted directly.
Please read our Giveaway Policy.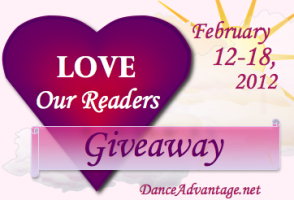 Kindly follow, like or share:
Nichelle Suzanne is a writer specializing in dance and online content. She is also a dance instructor with over 20 years experience teaching in dance studios, community programs, and colleges. She began Dance Advantage in 2008, equipped with a passion for movement education and an intuitive sense that a blog could bring dancers together. As a Houston-based dance writer, Nichelle covers dance performance for Dance Source Houston, Arts+Culture Texas, and other publications. She is a leader in social media within the dance community and has presented on blogging for dance organizations, including Dance/USA. Nichelle provides web consulting and writing services for dancers, dance schools and studios, and those beyond the dance world. Read Nichelle's posts.