We think we know ballerina Jenifer Ringer, don't we?
Recently retired, she spent nearly 25 years dancing with New York City Ballet. In 2010, New York Times dance critic Alastair Macauley famously insulted her in a review of NYCB's "The Nutcracker" by claiming her Sugar Plum fairy looked as if she'd eaten "one too many sugar plums." (New York Times, Nov 28, 2010) The world soon learned of her struggles with her weight when she appeared on "The Today Show" a few days later.
We think we know what dance memoirs are, don't we?
Tales of backstabbing ballerinas, drunken artistic directors, scandalous love affairs with dancing partners, maybe some drugs and alcohol, accusations tossed like thorny bouquets. And that's just Gelsey Kirkland's 1986 memoir, Dancing on My Grave! Fans give loud and long ovations of approval to memoirs like these: we love to see the great become humbled, the behind-the-scenes peeks at dance and dancers because, let's face it, the professional ballet world is a mystery to most people.
This memoir is not that memoir.
Jenifer Ringer's Dancing Through It: My Journey in the Ballet
 (Viking 2014) avoids scandal and secrets, instead focusing on Ringer's weight issues and her Christian faith. As she did when faced with Macauley's scathing comments, Ringer puts a positive spin on some of the most negative times in her life. In her prologue, she acknowledges being "forced" out of the dance world because of her unhealthy relationship with food (periods of overeating followed by anorexia and extreme exercise) but after a year away she returned "a new person" (p.4).
Like many young dancers, Ringer found joy in the intoxicating music, the stunning costumes and beautiful movement of ballet when she was a child with the Washington School of Ballet.
Also like many dancers, she is a self-described perfectionist. She blossomed under ballet's discipline and embraced its rigorous demands.
But with a desire for perfection comes easy disappointment. Whether it's a role we think we should have gotten or a lift we should have nailed, it's too easy for young dancers to become angry and frustrated with themselves and many take it out on their bodies.
"If only I were thinner…"
"If only my legs were longer…"
"If only my chest was smaller…"
Ringer – as lovely and talented as she is – felt this too. In her book she writes that she "took a weird pleasure in my bones showing through my skin" (p.3). As horrific as that sounds, many readers of her book will understand this sentiment.
Through much of her early career with City Ballet, she struggled with her weight: she overate and then loathed herself for doing so. She worried that others would discover she had no self-control; if she were fired for being overweight, "the whole world would know that I was worthless" (p. 109). It's shocking to read these words from a woman who was at the top of her profession.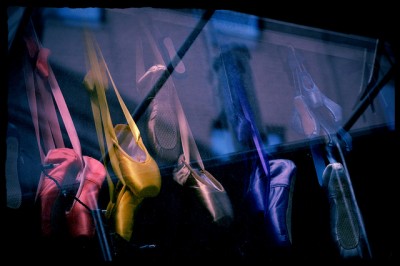 Ringer describes her darkest fears in candid and unassuming ways and never places blame on anyone else, which makes it all the more heartbreaking. She never reached out to anyone – she admits lying to nutritionists, to City Ballet artistic director Peter Martins, to her family and friends inside and outside of the dance world, to her church – and suffered a complete breakdown when she was fired in 1997.
Although Ringer had always been a churchgoer, she didn't turn to her faith for guidance until after she'd been let go from City Ballet. She realized life as she'd known it for years was over. In her very darkest hour, she considered suicide. "I realized that there was really no point to a life like this one," she writes (p.114).
With the help of an old friend, as well as attendance at church meetings and a firmer resolution to use her faith as a guide, Ringer saw a ray of hope. She lost weight but more importantly gained insight into herself. The following year, she was rehired by City Ballet.
Although Ringer attributes the turnaround to God and her Christian faith, readers who are not of her faith will still find her story inspiring. Regardless of how she tamed the demons in her mind, she developed an inner strength that kept those negative thoughts at bay for the rest of her career, one that lasted nearly a quarter of a century.
Ringer's next phase in her life is a relocation to Los Angeles to direct the dance department at The Colburn School, a performing arts school. Along with LA Dance Project's Benjamin Millepied and recently retired NYCB principal dancer, Wendy Whelan, Ringer will be shaping the next generation of dancers and preparing them for life as professionals.
Want to Read Along With Us?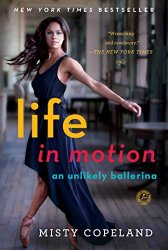 Dance Advantage and Leigh Purtill would like to invite you to join our Book Troupe. Throughout the coming year, we will announce a dance-related book and invite you to read it with us, share your thoughts, and read Leigh's review.
Our first selection is Misty Copeland's memoir, Life in Motion: An Unlikely Ballerina
.
Get it. Read it. (Or, if you've already read it…)
Join us for a LIVE discussion with Leigh on Friday, December 19 right here on Dance Advantage.
Kindly follow, like or share: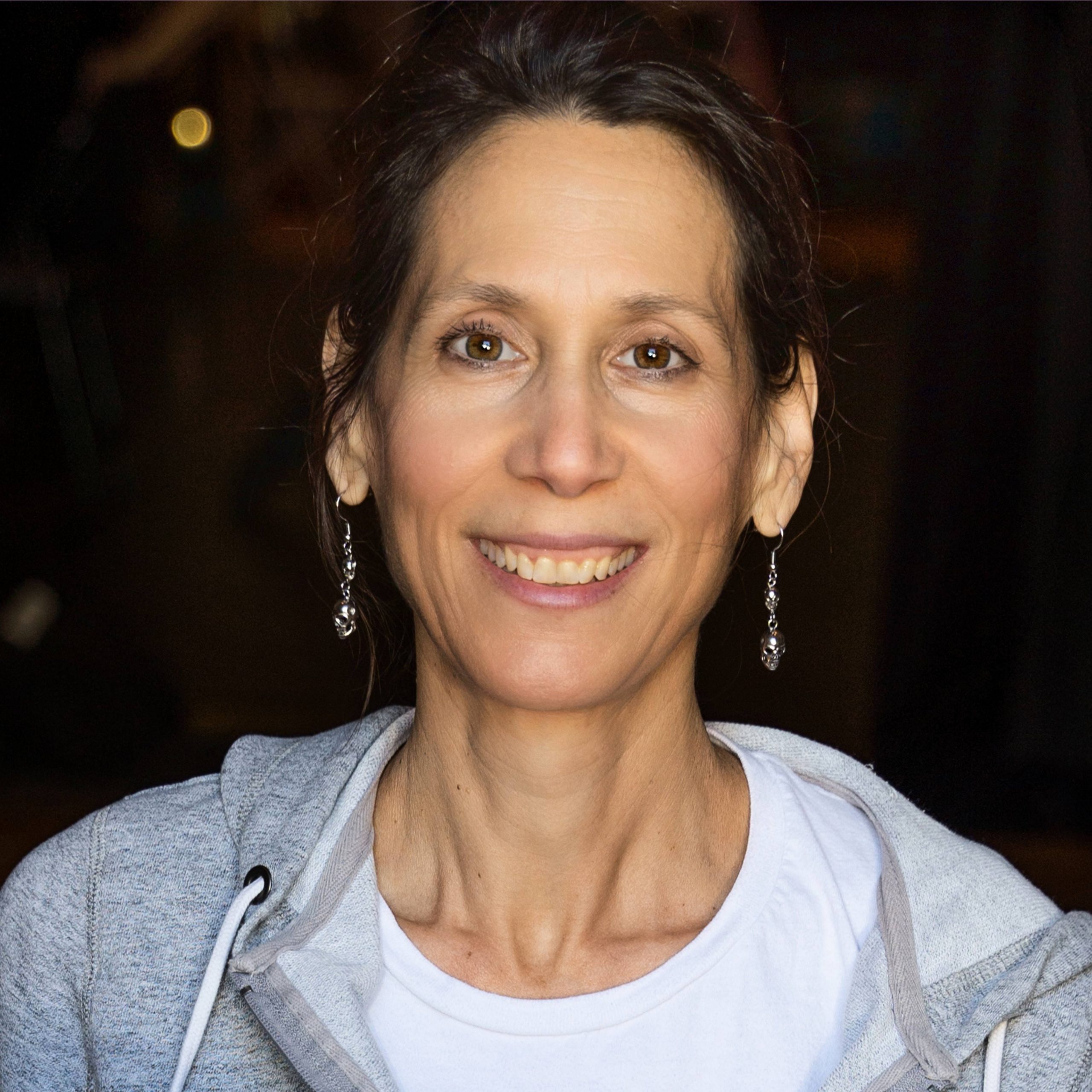 Leigh Purtill is a ballet instructor and choreographer in Los Angeles where she lives with her husband and charming poodle. She received her master's degree in Film Production from Boston University and her bachelor's in Anthropology and Dance from Mount Holyoke College. She is the author of four young adult novels from Penguin and HarperCollins. She is the artistic director of the Leigh Purtill Ballet Company, a nonprofit amateur ballet company for adults and she teaches ballet and jazz to adults both in person and online, Leigh Purtill Ballet. Read Leigh's posts.