Kathryn Morgan became an apprentice with New York City Ballet at age 17. She was promoted to soloist at age 21. But, the following year, she started experiencing migraines, fatigue, hair loss, and weight gain. She was diagnosed with Hypothyroidism- an underactive thyroid. Kathryn was forced to put dancing on hold and focus on her health. Now, at 25, her health has improved and she is looking toward the future.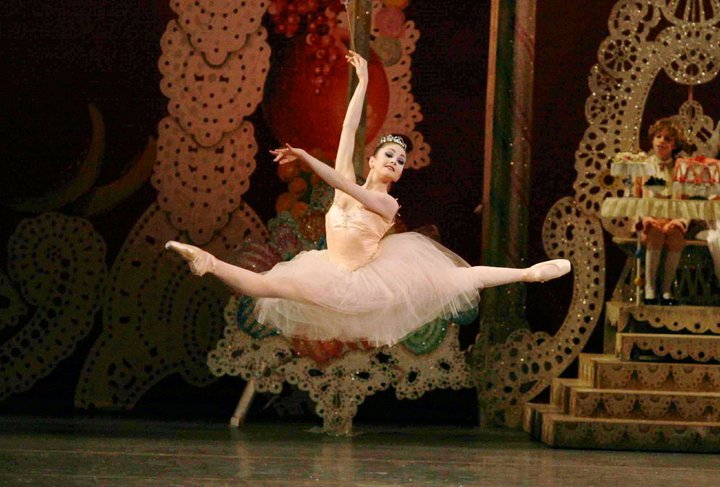 What inspired you to become a ballet dancer?
I don't believe there was ever anything else I wanted to do. At around 18 months, my parents remember me dancing around the house to classical music. So that was it! I mentally knew at eight that this was my passion.
Tell us about your time at New York City Ballet. What are your favorite memories?
New York City Ballet is a fantastic company. The repertoire is so diverse, so everyone gets a chance to dance. My rep always consisted of the more classical ballets, which I LOVED, so my two favorite memories were my debuts as Juliet and Aurora.
What helped you deal with your health challenges?
My family has been the biggest support. They have continued to believe in me despite everything. Also my fans! Miraculously, even through my non-dancing period, they have continued to grow! They are all so supportive and I am so grateful for them.
What advice would you give to dancers who are facing setbacks in their training or careers?
I would say keep going and ignore the naysayers. I have had people tell me to my face that I am a failure, but I don't listen and keep going. I know that my career is not over, and all seems to be picking up again. Also, I would tell them to believe in themselves, because if they don't, no one else will.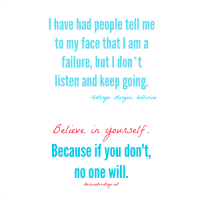 How is ballet still a part of your life today?
I still continue to work towards getting back on the stage. I take either class or a barre everyday and am preparing to get back in it. Plus my YouTube Channel! I LOVE helping younger dancers. I remember being that age and wishing a professional would have shared their secrets, so that is what I am trying to do.
What are your long-term goals for dancing?
Getting back to the big stage! And hopefully becoming a principal somewhere one day. I had a FANTASTIC career at New York City Ballet, but I can tell you I won't be going back there. I want a new experience! So we shall see. This is my lifelong passion so I am continuing to pursue it. I plan to keep everyone updated through my social media sites- not to worry!
Tell us about your new YouTube channel…
With the YouTube channel, again, it is about helping and inspiring younger dancers. I have SO many ideas- makeup, workouts, ballet classes, daily vlogs, travel vlogs, and of course, more giveaways! So just everything!
What's on your iPod?
Mostly classical music! I have always been a classical music fan, not even necessarily ballets, I just love the genre. I also have a bit of a mix of other things. I am also a HUGE Phantom of the Opera fan, so that playlist gets listened to quite often.
What's your favorite pre-workout snack?
To be honest- I am not much of a snacker! This goes against everything a fitness guru will tell you, but I am a 3-meals-a-day person. I find I digest better that way as well as the fact that my body gets a chance to use up the food I give it. But my favorite pre-performance meal is eggs and toast!
If you could portray any book or movie character through ballet, who would it be and why?
Great question! One ballet that no one has ever done is Lancelot and Guinevere. It has a bit of a Romeo and Juliet type plot, but I think it would make a fantastic ballet, and Guinevere would be a great role. The other idea I once had was a ballet about Anne Boleyn, Henry VIII's second wife. I think her story is so interesting and she was such a brave and strong human being, so I think that would make a great ballet, too! And no one has ever done it!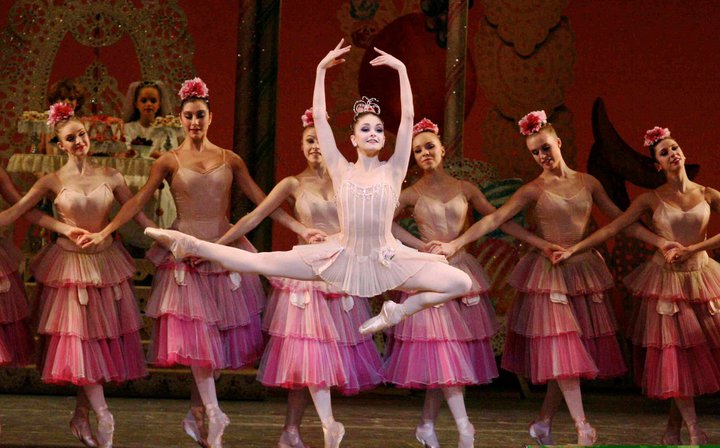 You Can Follow Kathryn On:
YouTube: https://www.youtube.com/user/Tutugirlkem
Her blog: http://ifthepointeshoefits.com/
Instagram: http://instagram.com/kathryn_morgan#
Twitter: https://twitter.com/Kathryn_EMorgan
Facebook: https://www.facebook.com/pages/Kathryn-Morgan/183772775006488
Kindly follow, like or share:
Rachel Hellwig is a dance writer/editor/blogger from Birmingham, Alabama. She enjoys taking ballet classes, reading about dance, and attending live performances of ballet and classical music. She blogs at Clara's Coffee Break. Read Rachel's posts.