Dance history is filled with memorable collaborations, whether it's choreographer and composer – Merce Cunningham and John Cage come to mind – or choreographer and dancer – Twyla Tharp and Mikhail Baryshnikov, anyone? – or choreographer and company – Jerome Robbins and New York City Ballet. The products of these successful pairings last years beyond their original compositions, leaving indelible impressions on generations of dancers, musicians, and audiences.
But collaboration can be fraught with peril for the uninitiated. If you're not careful, toes get stepped upon, egos get crushed, and worst of all, the original idea, which might have been amazing, gets lost in the shuffle. On the other hand, if you understand what you're getting into and approach it with caution and a great deal of open-mindedness, you can find your singular seed of an idea blossom into an entire field of beautiful blooms.
For several years I have been working on a project titled, Sweet Sorrow, which others have fondly referred to as my "zombie ballet." It is based on a young adult novel I am writing which is a sequel to Shakespeare's Romeo & Juliet. Both the original ballet score by Prokofiev and the play are among my very favorite and I have longed to create a full-length ballet that utilizes both the intense score and my own unique story.
Enter Nancy Evans Dance Theatre, a six year old modern dance company based in Pasadena, California. The six-member company is helmed by Nancy Evans Doede, an accomplished dancer, teacher and choreographer whose work has inspired so many. I was familiar with Nancy and her dancers and had long admired their work. The "theatre" of their company name is not hyperbole: they are master storytellers. Nancy's work is meaningful and personal but not without humor and spectacle, often through the use of props and costumes.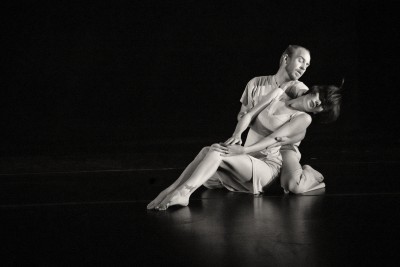 More importantly, though, I knew her dancers to be terrific collaborators and expressive in their feedback. They come from a place of character and look for motivation within. I knew if I were to work with them, they would bring my story idea and two-dimensional characters into full 3-D.
We began work in October 2014 with the intent of presenting a short section at the end of January as part of their annual show. The basic storyline: Romeo is raised from the grave, bites the arm of a plague victim who in turn is raised from the plague pit and goes on to gather an army of undead.
My first obstacle was the fact that I am a ballet dancer, with a cursory knowledge of modern dance. NEDT's dancers are primarily modern dancers with strong ballet technique.
#1: Release your preconceived notions
I had to let go of certain classical ideas I had because they simply did not serve the story. I had planned to use classical ballet for the "living" characters and more contemporary/modern material for the "undead." But I found that in setting steps on NEDT's dancers, they were able to dig deeper and give me more than mere phrasing. Even for the more classical steps, they wanted to know the meaning behind an arm or a head gesture. My experience with classical ballet had been that dancers simply went with the accepted arm and head positions, with questions along the lines of, "Is this a third or first position arabesque?"
#2: Don't fear questions
When a dancer asks a question, many newbie choreographers take it as a challenge. While there can certainly be that aspect to a relationship between choreographer and dancer, I had to remember that answering a question provides clarity for movement and purpose. An intelligent dancer wants to know the why of things, not simply the what. And while having a ready response to a question can be of great benefit to everyone, it can be equally effective to not have an answer for everything…
#3: Allow alterations and embrace change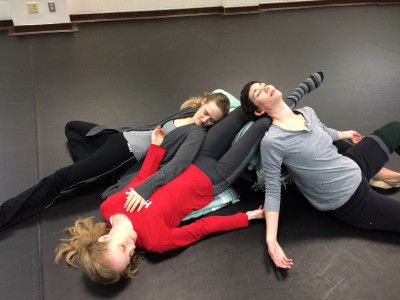 …because new and wonderful things can develop. During this process, I was excited to see small mistakes become big changes. A dancer might ask about her interaction with another dancer and voila! A new relationship is born; one that I would not have anticipated if I had every single thing worked out in advance. One of the most thrilling developments for me was how my original novel was affected. In my original work, the Zombie Queen was a minor character but as I spent more time with the dancers of NEDT, I discovered her importance to the story and that has changed (and will change further) her character in the novel and now, in the rest of the ballet.
#4: Be firm when it counts
But that doesn't mean I didn't remain consistent with my story. The characters must serve it as must the movement. Even with the increased importance of the Zombie Queen, I still ultimately have a love story and the romance is crucial. As fun and cool as zombies are, the love story of Romeo and Juliet must remain intact.
I thought it would be interesting to get Nancy's input on the collaborative process. Her background is impressive and extensive. She danced for modern dance pioneer Hanya Holm and with the Nancy Hauser Dance Company. She has been choreographing in both the concert and musical genres for 30 years, and her choreography has been included in many dance festivals in the United States, and commissioned by colleges. She is a master teacher of modern technique, dance composition and improvisation, and has given master classes nationally and internationally, including at the Hamburg Ballet School. She is also an original member of the world-renowned Steppenwolf Theatre.
Leigh: Hi Nancy! Thank you for taking the time to answer my questions. The nature of your company is collaborative, with the dancers offering input and  feedback on material you give them. Is this typical of modern dance?
Nancy: Collaborati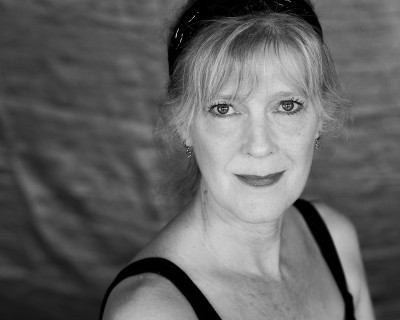 on with dancers and the choreographer is, I believe, specific to each company. There are modern dance companies that are highly collaborative, as ours is, and those where there is no collaboration whatsoever. In my opinion, it is dependent
upon the nature of the Artistic Director, and how much she/he wants to develop the vision of each dance with more than one voice in the mix. Some choreographers need to have autonomy in order to flesh out a conception, and others encourage dancer input in order to bring ideas to fruition.
Leigh: Do you find dancer feedback helpful or distracting?
Nancy:  It can go either way. Mostly, I find feedback helpful, because the dancer is incorporating not only the movement, but the perception of the character of the piece –sometimes a literal character, and sometimes as part of an overall theme. Feedback only gets distracting for me when I need to sort out my options and try out ideas. When dancers offer feedback in a group, the energy in the room goes way up, and sometimes my brain needs to catch up and decipher how, or if that feedback helps to define what I'm striving to communicate in the choreography. Ideally, there is a merging of ideas in movement.
Leigh: This project is outside both of our comfort zones – mine for working with modern dancers and you for working with an outside choreographer. How will this help your dancers or your company?
Nancy: Actually, this project is a natural progression for our company. We worked with an inside/outside choreographer two summers ago. My son, Nikoloas, is a dancer in Germany, and he set a skeleton of a piece on the company during a summer break. He had six rehearsals, and then I became his rehearsal director, helping to flesh out the choreography with him through Skype, Youtube and phone calls.The main difference in working with you is that we all needed to get to know one another in a working relationship, and get a sense of how fluid the collaboration would be. It's like looking at a map of where you want to go, and then setting out to get there. To quote what is becoming my "mantra" — "the map is not the territory." The territory is the process. It's where the creativity expresses itself. The more willing the participants are to cutting the path, the more room there is to travel.
"the map is not the territory."
Leigh: What are some of the best traits a visiting choreographer can bring to a company?
Nancy: Openness. Honesty. To be bold, a sense of reverence — not for the company, but for the environment being created by the collaboration. The rehearsal space is a sacred place in that it is a place where we come together to explore, to fail, to struggle, to succeed. It takes a lot of trust on everyone's part to make it work. A visiting choreographer would, first of all, have had to have made some kind of connection with one of us prior to the collaboration. There would need to be a sense of mutual respect and desire to share our ideas and talents. We are going to spend valuable time and energy together.
Leigh: What has it been like to watch a choreographer work with your dancers?
Nancy: I love to watch people work. It's like watching a lightning storm — energy shooting between people, excitement in discovering mutual understanding, emergence of the creative act. I love watching dancers take mental or emotional ideas and transfigure them into movement. I'm witnessing communication in its best sense — the effort being made on all parts to be understood and to understand. What comes out of that process is kind of miraculous. It's like harmony in music — two distinctly different notes played simultaneously to create a third "note" that couldn't be there without the others. It's true integration. I love it.
Leigh: What do you see as the future of NEDT's collaborative work? Composers? Artists? Multimedia?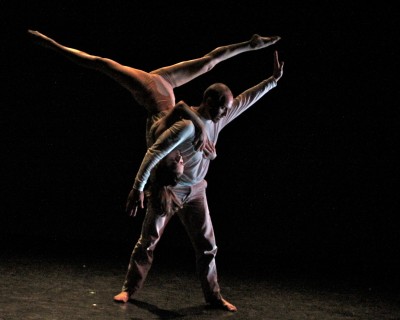 Nancy: I am open to any and all modalities. We collaborated with composer Blake Colie in 2011 on our one-act piece, "SHIFT", which involved him watching early rehearsals based on ideas for each section of the piece, his workshopping that into a percussion score, us working with the score and tweaking movement and music to complete each section, finally arriving at our 45 minute piece. We have displayed artwork by local artist Cathy Stearns, who painted a mural-sized piece reflecting her ideas of Hanya Holm in collaboration with a solo I choreographed and danced in 2013. We are collaborating at present with Richard Logan, an architect in Florida, who is designing a modal set piece for our spring season. Also, we love your idea of a zombie ballet based on what happens "next" after the end of Romeo and Juliet. It is bringing our company's ballet technique into performance, infused with our modernity. It's proving so far to be a great fusion. We have been talking about working with film, and that is definitely on the horizon. We are limited primarily by needing funds to accomplish our ideas.
NEDT's Friends/Family/Dance/Festival is being presented on January 31 and February 1 in Pasadena, CA. I'm excited to be debuting a new nine-minute section at this show. For more information about the show, Nancy and her company, please visit her website, www.nancyevansdancetheatre.com.
Kindly follow, like or share: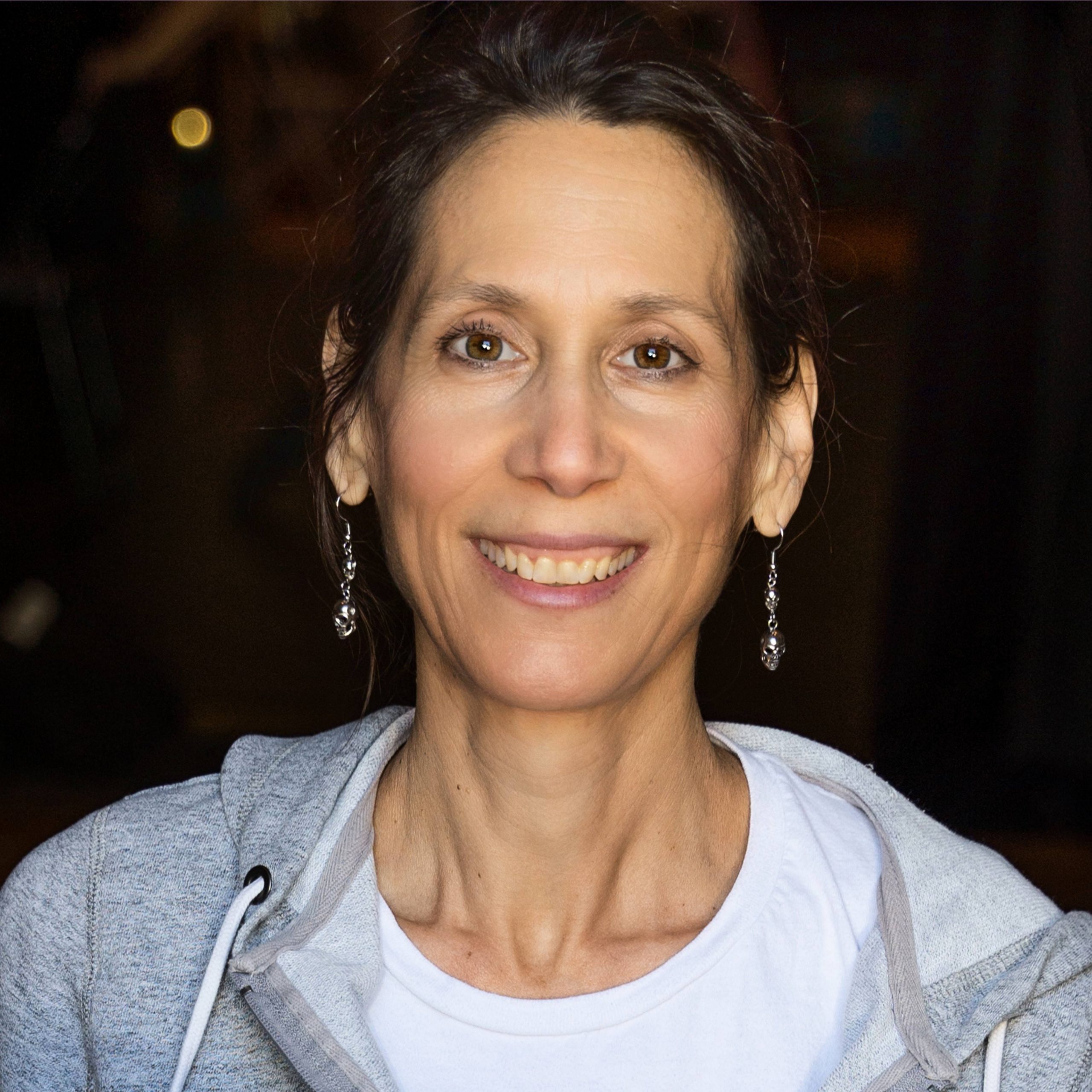 Leigh Purtill is a ballet instructor and choreographer in Los Angeles where she lives with her husband and charming poodle. She received her master's degree in Film Production from Boston University and her bachelor's in Anthropology and Dance from Mount Holyoke College. She is the author of four young adult novels from Penguin and HarperCollins. She is the artistic director of the Leigh Purtill Ballet Company, a nonprofit amateur ballet company for adults and she teaches ballet and jazz to adults both in person and online, Leigh Purtill Ballet. Read Leigh's posts.