I saw my first back to school commercial the other day. Last month I wrote about wrapping up the year and now here I am preparing for a new year of teaching!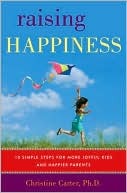 I am reading a wonderful and informative book entitled Raising Happiness: 10 Simple Steps for More Joyful Kids and Happier Parents
 by Christine Carter.
It is not about giving children what they want or lavishing them with praise.  It is about teaching them how to deal with disappointment, resolve conflict, and focus on effort as well as achievement.  As a parent, I am finding the book useful to teach my child how to  adapt to new situations, be optimistic and resourceful.  If I find this helpful as a parent, I know the concepts can be a helpful tool for teachers as well.
Here are some of the valuable ideas I have taken from the book:
Focus on the effort involved in the achievement versus the achievement alone.
Praising a child's commitment to achieving a goal (like a leap or turn) will pave they way for more achievement.
For example, if you say "Jamie, you have been working hard keeping your legs straight when you leap.  That was a beautiful leap!  Your hard work paid off," you are complimenting your student not only on his success but the effort, time and energy  it took for him to obtain his goal. This will encourage your student to put effort into mastering other skills.
If you say "that was a beautiful leap," then the end product (the leap) is praised but the feedback does not include other aspects of the child's accomplishment and will not impact the learning process.
 Model optimistic behavior
I undoubtedly have technical difficulties with my music player, be it a CD, tape player or iPod.
I used to say things like "this CD player never likes me," or "I can never get this to work right!"  I am usually frustrated and feeling rushed when the CD player is eating my discs.
What I learned from the book is that fostering optimism starts with the adult.  I am being pessimistic if I blame myself for the music stalling, even if I say it in a silly way.  Instead I can reframe it and say "This CD player is falling asleep, let me see if I can wake it up!"  The CD player is responsible for the action instead of me.
 Convey positive messages
There are other ways teachers can instill positive messages in class.
Music can be a wonderful catalyst for promoting happiness and it can also be detrimental as well.  Choose your music carefully and your students will benefit from the good vibes!
I don't use pop songs the kids listen to on the radio too often because I like to expose the students to music they haven't heard before.  But kids do love hearing and dancing to songs they know.  So here are just a few popular songs that have a positive message:
Katy Perry "Firework"
Andy Grammer "Keep Your Head Up"
Justin Beiber   "Never Say Never"
Miley Cyrus "The Climb"
Kelly Clarkson "Breakaway"
Selena Gomez " Who Says?"
Rob Thomas "Little Wonders"
Bruno Mars "Today My Life Begins"
Destiny' Child " I'm A Survivor"
KT Tunstall "Suddenly I See"
Natasha Bedingfield "Unwritten"
If you want to double-check the lyrics of a song you like, you can find the lyrics to almost any song at www.directlyrics.com. Do listen to the songs I suggested before using them to make sure the lyrics are appropriate for your class.
Create a happy atmosphere
It is hard to create a classroom environment  that fosters your goal of positive teaching if you teach in a studio that isn't your own.
But here are some easy ways to hang things up and take things down without any fuss.  Depending on the amount of preparation time you have before class, you can do one or more of these ideas easily.
Classroom Clings:  Clings are removable shapes that can stick to mirrors with ease ( it feels like thin plastic.)  You can even write on them with dry erase markers.  You can find them at www.orientaltrading.com. Type in "classroom clings" in the search and you will find different shapes.  You can even personalize one for the floor.
Motivational Posters:  Fold posters in half and keep them in a folder.  Tape them up with painter's tape; it comes off clean and easy.  Kids like to help set up so you can always get a volunteer to help, especially if a child comes early to class.  You can find some posters with great quotes here: www.smilemakers.com
Downloads:  Find print-outs that correlate to your movement themes.  Print them out and put them up.  It is free, easy and stress-free. For examples of some useful downloads check out: www.sparklebox.co.uk
Student-made: Ask your students to create pictures to hang up that focus on dance elements they have worked hard to achieve!
Resolve conflict
Help your students recognize their feelings when they are upset or have been hurt by another classmate.
Role playing is a successful strategy to resolve conflict.  For example, if a child pushes another student in line I might be apt to say "Sally don't push in line." In her book, Dr. Carter suggests I encourage the children to tap into each other's feelings. So instead I could say " Sally, when you cut Jacob in line how do you think that made him feel?"
After the acknowledgement of each other's feelings the author recommends that the child who was hurtful should apologize for the hurtful action (not just for the rule she broke.).  So Sally must not only apologize for cutting the line but for how the action affected the other child in class.  An example of this would be for Sally to say "Jacob I am sorry I cut in line and hurt your feelings by taking your spot."
Teaching conflict resolution might take a few more minutes in class at the beginning of the year but will quickly pay off.  The children will be more responsive to each other and it will raise your students' self-esteem.  They can take responsibility for their actions and you are helping them be problem-solvers in a productive way.
 Promote gratitude
Thankfulness goes hand in hand with happiness. When you can appreciate what you have (be it a skill you can perform, an item,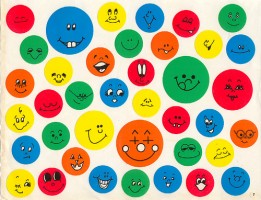 relationship or feeling) the more positive you become.
Gratitude is a gift you can give your students at the end of every class.  Share one thing you are grateful for related to their class. Ask a few of your students to share why they are thankful.
This activity alone will help your class form a cohesive bond.  Your students will be excited to come because they know you appreciate them.  You are sharing with them how special dance class is to you and you will transfer this positive energy to them.
When people ask me what I do for a living I say I am a dance educator.
What I could say is I am a dance educator and I teach problem-solving, self-esteem,  perseverance,  team building, conflict resolution and gratitude. I teach happiness.
What are some other ways you teach happiness?
Which of my take-away lessons from this book resonated most with you today?
Kindly follow, like or share:
Stacey Pepper Schwartz is the Founder and Director of Leaping Legs Creative Movement Programs. The focus of Leaping Legs is to help people regardless of age, experience or ability, become educated about their movement potential, develop kinesthetic awareness, and become more physically fit and healthy together as a family, and community. Leaping Legs promotes its goal through its original Up Down & All Around DVD, teacher training, and school and community workshops. The Up Down & All Around DVD received Dr. Toy's 100 Best Children's Products 2009 Award and 10 Best Active Products 2009 Award. The DVD has also been featured in many magazines including Dance Teacher and Dance Retailer News. In its August 2009 issue, Dance Teacher called the DVD "an essential tool for teaching the fundamentals of movement with daily adult-child interactions." Come visit www.leapinglegs.com to learn more about Stacey and her programs.