This giveaway is now closed.
Dancers are a resourceful lot. If someone hasn't solved our problem, with MacGyver-like ingenuity, we'll come up with our own solution.
Our second giveaway today comes to us from the Vonder Haar Center for the Performing Arts.
It was necessity that led to the creation of their product, The Barre-Tender (pdf).
Dancers need to stretch at the barre, and they need to do it without pain. If you are tired of putting pressure on your Achilles Tendon when you put your leg up on the barre, or grinding your shin or ankle bones when you change positions, The Barre-Tender is your solution.
The Barre-Tender is a small, lightweight, protective pad that is small enough to fit into your dance bag, but large enough for you to change positions without your leg falling off the barre. It is an inexpensive solution to a problem that has haunted dancers for years.
The Barre-Tender is easily secured to the barre using two Velcro straps, and is completely machine washable. Not only does it allow dancers to stretch on the barre, but it can also be used to cushion the knee when stretching on the floor, the ankle bones when stretching in the butterfly position, and any body part that needs a little protection from hard surfaces. Try it in your yoga classes too!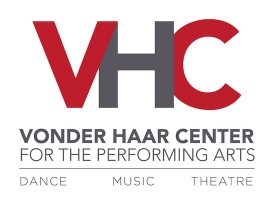 Designed by Jerry Kokich, former member of the Joffrey Ballet, The Barre-Tender, patent pending, was tested and is sold at the Vonder Haar Center. This California performing arts school fosters creativity from both students and faculty on many different levels – in dance, theatre, music, musical theatre, and related activities. At the helm of an impressive faculty is Tracy Vonder Haar, a former member of Hubbard Street Dance Chicago and long-time dance educator.
Regarding The Barre-Tender, Ms. Vonder Haar says, "I was amazed that no one had addressed this issue with an appropriate product. There is no other product on the market like it."
I found it hard to believe myself!
And now you can nab your own Barre-Tender
I do love that name!
Tracy and the kind folks at Vonder Haar Center want to give away ONE Barre-Tender to THREE different Dance Advantage readers.
Here's how you enter to win:
Simply leave a comment, right here at this post, describing your favorite stretch at the barre.
Oh yes, it really is that easy!
The Barre-Tender comes in five fashionable colors (Black, Grey, Lime, Yellow, and Sky Blue). Feel free to tell us which one you'd like most, however, please keep in mind that we cannot guarantee your color choice.
This giveaway is open to readers worldwide and lasts until Saturday, November 13. Three winners will be drawn on Sunday.
Best of luck and check back tomorrow for even more giveaways!
Kindly follow, like or share:
Nichelle Suzanne is a writer specializing in dance and online content. She is also a dance instructor with over 20 years experience teaching in dance studios, community programs, and colleges. She began Dance Advantage in 2008, equipped with a passion for movement education and an intuitive sense that a blog could bring dancers together. As a Houston-based dance writer, Nichelle covers dance performance for Dance Source Houston, Arts+Culture Texas, and other publications. She is a leader in social media within the dance community and has presented on blogging for dance organizations, including Dance/USA. Nichelle provides web consulting and writing services for dancers, dance schools and studios, and those beyond the dance world. Read Nichelle's posts.