"On one hand, jazz dance is truly a discipline requiring the same fierce dedication one expects in ballet. But jazz dance emancipates the soul. It frees the spirit." – Gus Giordano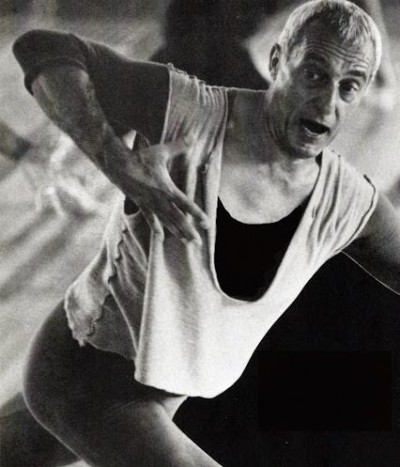 Jazz dance legend August "Gus" Giordano (1923 – 2008) was many things. He was not, however, one to live life sitting still. The man remembered as the "Godfather of American Jazz Dancing" could check numerous titles off his list of accomplishments, including dancer, choreographer, master teacher, company founder, author and, ultimately, the person who led jazz to become a recognized and respected art form.
Although a St. Louis native, Giordano is actually said to have had his first exposure to dance in New Orleans as a child. Watching his cousin dance to folk music during this trip not only intrigued him about dance – it ended up influencing the path of his entire life.
Back in St. Louis, Giordano began taking dance classes, including ballet and modern, under the instruction of Minette Buchmann. Jazz, however, did not exist as an art to be studied at the time and was limited to show business outlets such as vaudeville and movies.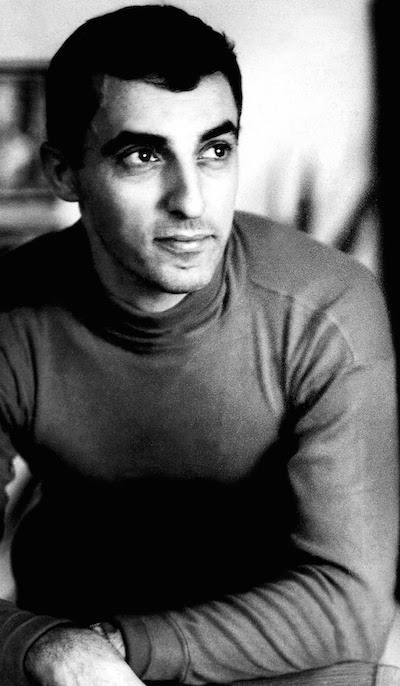 Dance filled his life from that point on and didn't even miss a beat during his time as a Marine in World War II, when he was assigned to a group that performed shows at military bases around the United States. Giordano later minored in dance at the University of Missouri, where he met his wife, supporter and business partner, Peg.
The couple moved to New York City, where Gus continued to train (Hanya Holm, Alwin Nikolais, and Oreste Segerifsky were some of his noted teachers) and audition, and Peg worked as a secretary to support them. After a Broadway career that included "Paint Your Wagon" and "On the Town," Giordano and his wife moved to Chicago. It was in nearby Evanston that the Gus Giordano Dance School (1953) and Gus Giordano Dance Chicago (1962) were born, as well as the Giordanos' four children.
Giordano created the Gus Giordano Jazz Technique as well as choreography for everything from TV to stage to film. In addition to impacting countless dancers in his classes and company, Giordano further influenced jazz dance's reputation with his founding of the first Jazz Dance World Congress in 1990. This gathering, which includes numerous jazz master teachers and companies, has since been held in numerous US cities and countries including Costa Rica, Germany, Japan and Mexico. Giordano also left a lasting impact by publishing several books. One such title, "Anthology of American Jazz Dance," (1976) is credited as being the first of its kind.
In 1984 Giordano received the Dance Educators of America Award for his "outstanding contribution to the world of jazz dance." A recipient of many distinguished honors, he received the Third Annual Katherine Dunham Award for "excellence and great contributions to the Arts" in 1999 and served as National Spokesperson for National Dance Week in 1997.
Giordano died in 2008 at the age of 84. His contribution to the dance world, however, is never to be forgotten.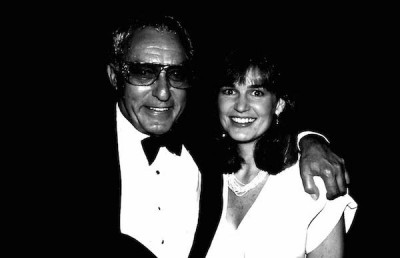 Today, Giordano's daughter, Amy, continues her parents legacy and has made her father's dream come true by moving Gus Giordano Dance School to the city of Chicago. The school provides the highest quality dance performance and dance instruction in all dance styles with an emphasis on GUS GIORDANO JAZZ technique.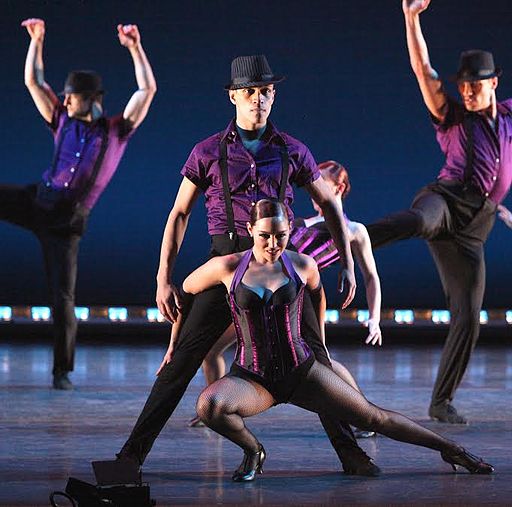 Gus Giordano Dance is comprised of professional dancers, as well as pre-professional and youth company members. Gus Giordano Dance performs in the Chicagoland area and throughout the U.S. showcasing their love of Jazz dance and more.
Fun Facts:
April 25 is "Gus Giordano Day," enacted by Governor James Thompson in 1985 for Giordano's cultural contribution in Illinois. Former Chicago Mayor Richard M. Daley also made October 13 "Gus Giordano Day" in Chicago.
Giordano Dance Chicago is said to be the first dance company to focus entirely on jazz dance.
Giordano's nationally acclaimed 1980 television production, The Rehearsal, received an Emmy Award, the PBS Award, and the Ohio State Award.
The Goodman Theatre's holiday presentation, A Christmas Carol was choreographed by Giordano and he was one of six choreographers for the 1988 Chicago revival of the Broadway musical Hair.
Follow Giordano Dance Chicago
You can find information on the Gus Giordano Dance School and its social media accounts, including their Facebook page, on their website.
Photos of Gus Giordano courtesy Amy Giordano and Gus Giordano Dance School.
Sources: NY Times, Giordano Dance Chicago, Gus Giordano Dance School, Cybertiger Studios, Encyclopedia Britannica
Kindly follow, like or share:
Elizabeth is a dance minor and journalism major at Southern Illinois University – Edwardsville. A dance student since the age of six, she has danced in the studio and on dance team, as well as at Radio City Music Hall as part of the Rockette Summer Intensive. She currently teaches at a studio in her college town.