"You dance love, and you dance joy, and you dance dreams. And I know if I can make you smile by jumping over a couple of couches or running through a rainstorm, then I'll be very glad to be a song and dance man." – Gene Kelly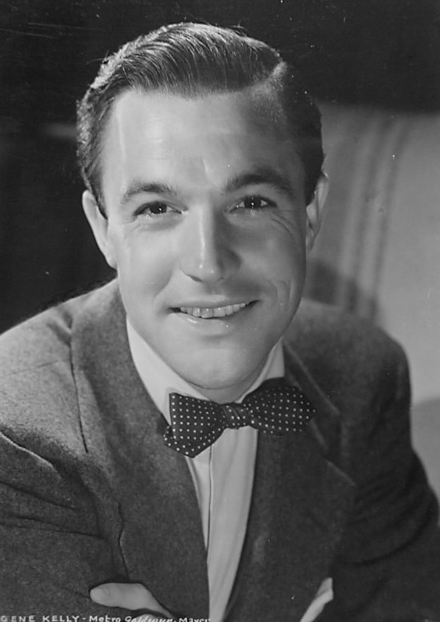 It's hard to imagine a man who performed on Broadway and in some of the most iconic movie musicals in history saying he never wanted to be a dancer. But defying normal expectations was just Gene Kelly's way.
The man who is cherished to this day for his roles in movies such as "Singing in the Rain" and "An American in Paris" not only graced the big screen with his dance talent – he changed the way dance was perceived on film and made his athletic style a staple of American dance.
From Baseball to Ballet
Gene Kelly was born in the Highland Park district of Pittsburgh on August 23, 1912. The third of five children, Kelly was a sports fanatic and dreamed of playing shortstop for the Pittsburgh Pirates. His mother was determined that her children be educated in the arts, however, so Kelly began taking dance classes at a young age – and proved to be a natural.
Kelly's mother also prioritized education, so Kelly went on to study economics at Penn State University. Only a year had gone by when the Great Depression hit and Kelly was forced to leave school to earn money. Throughout this time he worked as a bricklayer and soda jerk in addition to dancing in various Pittsburgh clubs and theaters. Kelly ultimately completed his economics degree at the University of Pittsburgh in 1933 and headed for law school, but it didn't take long before he realized law wasn't for him. Thankfully for the rest of us, he decided to pursue his dance career instead.
Kelly immersed himself in teaching at his family's dance school, which became known as the Gene Kelly School of Dance. He did this all while performing, directing, and choreographing for shows throughout Pittsburgh. But by 1938, Kelly was on the move again. Feeling that he'd done all he could for his career in the teaching department, Kelly made his way to Broadway. Unsurprisingly, he was met with success soon after.
Broadway and Beyond
Starting with small roles in "Leave it to Me!" And "One for the Money," Kelly's Broadway career escalated after Hollywood executive Louis B. Mayer saw him in the lead role of "Pal Joey" and offered him a movie contract with MGM. Kelly made his film debut in 1942 in "Me and My Gal," which costarred Judy Garland.
Kelly's movie career truly took off after his groundbreaking "Alter Ego" performance in Columbia Pictures' "Cover Girl" (1944), in which he performed with himself thanks to the double exposure of the film. It was not only the first time such a feat had ever been done, but it was also the first time a dance number actually moved the movie's plot along instead of merely being tossed into the picture. It was also the last time MGM lent Kelly to any other studio.
MGM cast Kelly in a variety of musicals after, one of the most memorable being "Anchors Aweigh." World War II put Kelly's career on pause as he enlisted in the Navy from 1944 – 1946, but he was back on the dance floor soon enough upon his return.
From showing off his jazz skills in "On the Town" (1949) to choreographing a lengthy ballet in "An American in Paris" (1951) to tapping through puddles in "Singing in the Rain" (1952), Kelly displayed versatility and athleticism in all the movies he went on to make. The man of many talents contributed as much behind the camera as he did in front of it, choreographing, writing, producing and directing a number of his films. Not only did an array of awards follow his path, but he also made groundbreaking achievements in that he made dance a more popular skill, particularly for men, and forever changed the Hollywood musical with his perspective and style.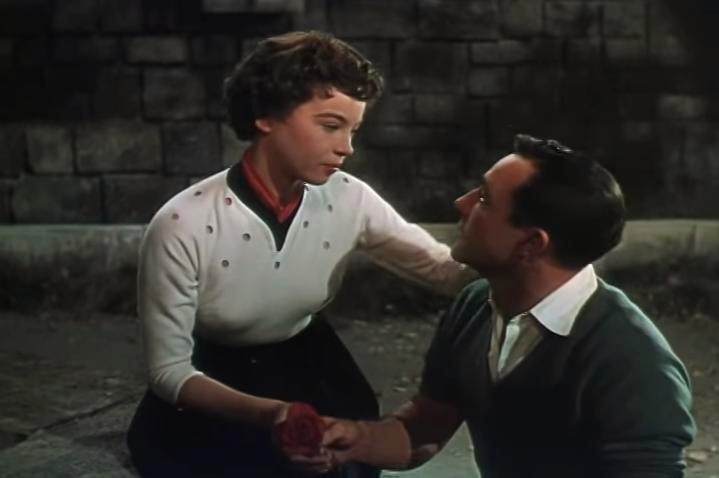 The Show Must Go On
Although his career slowed down in the 1960s as the popularity of movie musicals began to fade, Kelly continued performing in TV programs such as the short lived "Going My Way" (1962 – 1963, based on the 1944 Bing Crosby movie) and the variety show "The Funny Side" (1971). He also directed, produced and starred in the TV movie "Jack and the Beanstalk" (1967), which won him an Emmy Award, and hosted the 1970s documentary "That's Entertainment!" He made his final movie appearance in 1980 in "Xanadu" with Olivia Netwon-John. Besides occasional guest appearances on shows such as "The Muppet Show" and "The Love Boat," Kelly mostly retired from performing in the 1980s.
Kelly died at his home in Beverly Hills, California on February 2, 1996 after a series of strokes. He will forever be remembered as one of America's most beloved dancers whose style and vision made a lasting impacting on movies, musicals and dance lovers everywhere.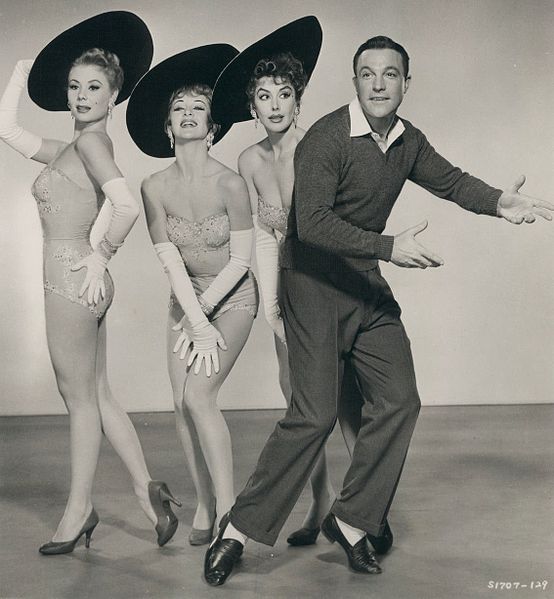 Fun Facts:
To fix dance's two-dimensional appearance on film, Kelly's choreography always had dancers moving toward the camera. The dances also weren't as long as usually done on stage and were aided by light and color to create the feeling of a third dimension.
Kelly always made sure his dancer's full body was filmed and that the film was cut on a dancer's turn so the transition would be less obvious.
He had a 103 degree fever when he filmed his famous "Singing in the Rain" scene. Kelly dubbed the taps later, as well as the taps of his co-star, Debbie Reynolds.
In "Anchors Aweigh," Kelly danced a duet with Jerry the Mouse (from the cartoon "Tom and Jerry"), who required 24 drawings per second of the dance to come to life. It was the first time anyone danced with an animated character. Kelly's wife said he often referred to Jerry as his favorite dance partner "because he showed up on time and worked his little tail off."
Kelly took his inspiration not from other forms of dance, but from sports – particularly hockey, his favorite.
"On the Town" was the first musical to be shot outside a studio.
Both the dancing and the camera movements in "Cover Girl" and "Anchors Aweigh" were synchronized with the beat of the music.
For more fun facts about Gene Kelly, check out this article.
Gene Kelly: The Legacy (An Evening With Patricia Ward Kelly)
Biographer and film historian, Patricia Ward Kelly takes audiences behind the scenes and shares an intimate story of her late husband Gene Kelly, the man who helped create some of the most memorable scenes in film history. This unique, LIVE performance—praised as "a real treat" by Variety—combines rare and familiar film clips, never released audio recordings, memorabilia, and personal insights culled from hours of interviews with her husband. Mrs. Kelly, whose presentation has been described as "mesmerizing," reveals a very personal side of this American legend and his perspective on the innovative work for which he wished to be remembered.
Gene Kelly: The Legacy "An Evening With Patricia Ward Kelly" is currently touring. Learn more about upcoming shows on the Facebook page or at genekelly.com.
Gene Kelly Videos

Of course, there's plenty of great footage of Gene Kelly to be discovered via YouTube (fleeting though it may be due to copyright infringement). Here he is talking about Singing in the Rain, directing, and movie-making:
Watch Gene in a duet with himself in Cover Girl:
Can't get enough of Gene Kelly? Follow his fan pages on social media:
Kindly follow, like or share:
Elizabeth is a dance minor and journalism major at Southern Illinois University – Edwardsville. A dance student since the age of six, she has danced in the studio and on dance team, as well as at Radio City Music Hall as part of the Rockette Summer Intensive. She currently teaches at a studio in her college town.