I got back into ballet thanks to my friend's son Matt. About a year ago, aged four, Matt desperately wanted to learn ballet. Unfortunately, the local ballet class wasn't suitable for him – and small-town New Zealand doesn't have a lot of options in that area.
My friend was heartbroken when she realised this. "He's so keen to learn ballet," she told me. "You should see him Jonty, he watches YouTube clips and tries to copy along every day."
"I could teach him a bit," I said, "I did ballet for nine years as a kid."
There was no way I could teach Matt anything structured. But I could do the absolute basics. I remembered, viscerally, the intense desire to do ballet when I was a little boy.
Only, back then, I had been a girl.
My experience as a transgender dancer
I was a tomboy girl, and a ballerina. I rushed to classes with knees muddied from playing rugby, and did a quick change into my leotard. There were no boys in my class, but there were two in the grade below. I was so jealous of them. They got to wear shorts. Their shoes weren't pink. No one gave them bother for wearing socks instead of tights.
In fact, I only changed from socks to tights when they did, a full year after the girls in my class. Far and away the tallest, I gleefully danced the "boy part" whenever we had partnered dances. And in all my years of ballet I never had a "ballet bun" – I kept my hair cut short, like all the other boys.
I stopped doing ballet after RAD grade 6, for a few reasons – but mainly because I wasn't actually very good at it. My feet are probably the worst possible shape for doing pointe, and a rapid growth spurt made dancing painful. So I quit, and focused on rugby.
But doing the very basics with Matt brought it all back – and reminded me how much I love to dance. After two visits, I set about finding an adult ballet class to join.
I transitioned – went from living as a woman to living as a man – at 20, seven years ago. These days everyone reads me as a man (a particularly youthful and slightly effeminate-looking man, but whatever) and unlike some trans* people, I'm not very open about my gender history. So when I went back to ballet I went as a man, and have not told any of my teachers that I'd ever been different.
Immediate bonus – shorts and a sleeveless t-shirt are appropriate attire.
However, when I moved from casual classes to a school teaching a syllabus, there have been a few awkward moments. I'm able to brush away many of them thanks to the RAD changing their entire programme in 2011, but there's a few sticking points.
…I don't know how to bow.
Well, of course I know how to bow, but I don't know how to do it properly. I spent a lot of time trying to make my curtsey as graceful as possible. And while I studied the boy's reverence with a longing that, looking back, now seems rather sad – I didn't practice it.
When the women and girls in my classes swept their leg behind to curtsey to the teacher, I would sort of awkwardly slide my feet into fifth, then bow at the waist. This is fine for a casual class, but in a formal class I'm supposed to do something involving bending a knee and dropping one arm, and my teacher never tells me what I should be doing (even though I'm doing it wrong) because… I did ballet for years. Surely I know how to bow.
You don't realise how ingrained something is until you try to change it. All the little flourishes which boys do and girls don't – I don't know them. For weeks I kept accidentally standing in classical pose rather than degage derriere.
My jumps are not what you would expect from a male dancer. Rather than learning tours en l'air and the other more masculine jumps and turns, I was instead doing my disastrous Year of Pointe. I've never done partner lifts, and like many transgender men, I'm weaker through the upper body than the lower.
Plus, while shorts and a tee have been fine up until now, I am soon going to have to venture into the murky world of dance belts, tights, and suspenders.
Still, these are small quibbles. I have always loved to dance. I love it even more now I am doing it in a body which feels like my own, like I belong in it. I can engage in the necessary focus on my body and movement without the dysphoric disconnect which I didn't understand as a child, and I move with confidence. In short – I'm a much better dancer.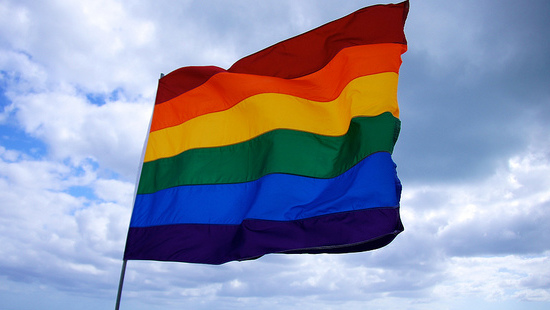 How teachers and dance studio owners can make their classes more welcoming for trans* and gender-diverse students.
Ballet is highly gendered. But it's still possible for teachers to make transgender and gender diverse students feel welcomed.
For Adults:
●      If an adult student comes to you and says they would like to start dancing in "the other role", don't freak out. Talk to your student about how they would like to proceed, and discuss options going forward.
●      Don't ask inappropriate questions. Surgeries, hormones, and what's beneath their leotard are not discussion topics.
●      Good questions to ask – What they would like to be called, what attire would make them feel most comfortable, how they would like to manage changing rooms, and how they would like the rest of the class to be informed (or not informed).
●      Speaking of attire, you may have to bend your rules a bit. Trans women may want to wear a wrap skirt over their leotard, and trans men may want to wear a looser t-shirt than usual. You should also be aware that many trans men wear a binder over their chests. This is usually an extremely tight undershirt, which may inhibit some of the dancer's movement, and occasionally causes fainting if worn while engaging in strenuous activity.
●      Make a point of teaching the basics the dancer may have missed out on. Arm positions, starting poses, and yes – curtsies or bows.
●      If either you, or the style of ballet you teach, will not accept transgender dancers, be upfront but compassionate. Your student will be going through a very intense and difficult time – don't be adding to it.
Creating a safe dance class for kids of all genders:
●      Particularly for very young children, allow boys and girls to all wear whichever uniform they feel most comfortable in – leotards, skirts, shorts, t-shirts, tights or socks. Of course you will have a standard uniform, but don't segregate it by gender. All kids love dressing up, and there's really no reason a five-year-old boy shouldn't wear a skirt to dance in. Most of the time children will end up wearing the typical uniform within a couple of years.
●      If your skirt-wearing boy, or shorts-wearing girl, has to wear a certain outfit for an exam or performance, speak to the child's parents and then speak to the child together. Most children will eventually understand and be willing to compromise, but they may be very upset. If they are particularly upset, you might go out of your way to contact the examiners and ask if the child can wear the "other gender's" uniform.
●      From my experience ballet schools have a lot of points where "boys do this and girls do that" – and nary the twain shall meet. If you have a mixed class, teach all dancers both variations. It makes for a more well-rounded dancer overall. If the class only has girls or boys in it, try to include bits from the other role. I know as a child I would have loved to learn the "boys' arms" – even if it was only for practice.
●      If a child or their parent comes to you and tells you the child is transgender, again, don't freak out. There's no difference between teaching a trans* student and any other student. Talk to the parents about uniform, changing rooms, and dealing with other parents. Ask your student what they would like to be called in class, and what they would like their classmates to know.
●      Often you will have more pushback from other parents than from the other children – particularly if they're quite young. Kids are remarkably accepting of news like "Jake is now called Amy, and she will be doing dance B along with the second group." If other parents complain, discuss their concerns and see if you can address them – this will most likely be around changing rooms. Ideally, all girls (including transgender girls) should use the girls' room and all boys (including transgender boys) should use the boys' room. In practice you may have to figure out a gender-neutral space for the transgender student.
●      If either you, or the style of ballet you teach, will not accept transgender dancers, again, be upfront but compassionate. Speak to the parents rather than the child, and avoid being confrontational.
●      If you make a point of running a dance school which is accepting of gender variance – don't be afraid to talk about it! There are parents who would love their kids to learn ballet, but know the uniform and strict 'girls versus boys' dichotomy would be intolerable for their child. Plus, there are plenty of adults like me, who want to reconnect with ballet in the role that they have always felt they should be dancing.
And about those lifts? I'm going to have to learn fast. My school's end-of-year production is The Nutcracker, and I have somehow been cast as the Prince. (I suspect this is mostly to do with a limited selection pool.) I'll be dancing my first pas-de-deux, with a girl ten years younger than me and about 100 times better at ballet. Lifts will be involved. Steps which I don't know, but that I should have learned, will be included.
Though by the time the curtain falls, I hope to have finally mastered taking a bow.
Jonty is a born-again ballet dancer in New Zealand, whose passion for dance isn't hampered by his loathing of tights. By day he works as a copywriter, yells at sport on the TV, and has a sideline in four-page comic book scripts. By night, he is asleep.
Kindly follow, like or share: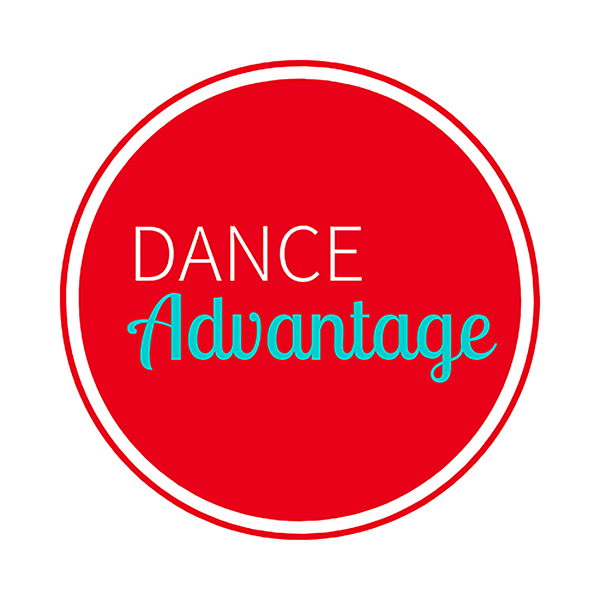 Dance Advantage welcomes guest posts from other dance teachers, students, parents, professionals, or those knowledgeable in related fields. If you are interested in having your article published at Dance Advantage, please see the following info on submitting a guest post. Read posts from guest contributors.