In 2011, Dance Advantage would like to resume its Teacher's Top Three feature. We've done only a few of these in the past (see below) but I'd really like to try to make it something regular. To do so, I need your help!
If you teach dance in any setting we want to feature your top picks for: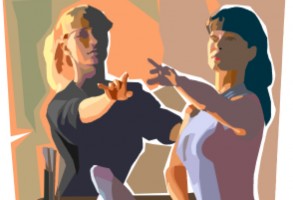 CD's
Songs
Recital themes
Books
DVDs or videos
Exercises
And whatever else we can dream up.
In order to be featured, you need to sign up using the form embedded in this post below. The form can also be found at this location. This tells us of your interest and also a little about you.
When you are featured on Dance Advantage, you will be sharing useful information with this community in a simple and straightforward format. It is also an opportunity to receive some "press" which you can link to or feature in your studio website or portfolio. We will link to you if possible, providing a quality boost for your own website, blog, Facebook page, etc.
We'll be looking for variety in the Teacher's Top Three so do share what makes you unique! Because this is an ongoing project and will only appear periodically (my hope is monthly) on the site, please be patient. We want to highlight you but it may not be right away. Including contact info where you can be reached consistently will improve your chances of being highlighted.
Here are our past features:
Kindly follow, like or share:
Nichelle Suzanne is a writer specializing in dance and online content. She is also a dance instructor with over 20 years experience teaching in dance studios, community programs, and colleges. She began Dance Advantage in 2008, equipped with a passion for movement education and an intuitive sense that a blog could bring dancers together. As a Houston-based dance writer, Nichelle covers dance performance for Dance Source Houston, Arts+Culture Texas, and other publications. She is a leader in social media within the dance community and has presented on blogging for dance organizations, including Dance/USA. Nichelle provides web consulting and writing services for dancers, dance schools and studios, and those beyond the dance world. Read Nichelle's posts.