Please join me in welcoming Heather Vaughan-Southard to Dance Advantage. Heather is a K-12 dance educator and though she'll be writing regularly with this as her focus, I know studio teachers and dance academics from all realms will learn from and make use of the ideas, advice, and pointers she's eager to share with you, starting with this jump start on curriculum planning using televised dance shows like SYTYCD as a jumping off point.
Whew!
We made it. Another year down with plenty to mull over before the heat of August hits. And yet, it isn't too soon to start thinking about your approach for the coming year. I know….this is the last thing you feel like doing, but taking a casual approach now will save you plenty of precious minutes as the school year nears. I approach writing curriculum much like writing a paper; start with an outline and fill in the gaps with supporting information. Here is my advice:
The Big Ideas:  Framing Your Philosophies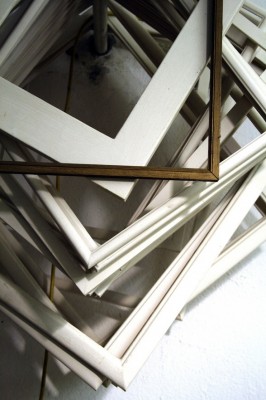 Whenever writing or re-writing curriculum, I take some time to list my priorities in teaching (much like Nichelle discussed in Class Planning Part One:  Developing a Curriculum Outline).  I take inventory of my overall views and opinions of dance, what about dance truly needs to be taught, and how I can be intentional in my teaching with these criteria in mind. I start by re-evaluating my philosophy.
• A Dance Philosophy:
What do you feel is important? What do you feel is the purpose of dance as an art form, a discipline, and perhaps genres?
I personally feel dance should be functional. This means that dance, both as a process and a performance, needs to be meaningful, expressive, and thought-provoking for all involved. Dance is social and, thus, creating art that is true to your intent and inclusive for audiences (rather than alienating) is key.
I love seeing highly-trained dancers perform exciting movement vocabulary with brilliant athleticism, yet for me, this is nowhere near enough. If there is no articulate meaning driving the choices of movement, I am unsatisfied- as a performer and a viewer. I want my dance experiences to be rich in culture and not just physical feat.
• A Dance Education Philosophy:
How do you prioritize information? What is the driving force behind your lesson plans? Are you striving to produce top-notch technicians? Choreographers? Well-rounded dance enthusiasts that understand the history and theory as they relate to movement? What sets you apart from Tammy at Tammy's Toe, Tap, and Twirl or the severe-looking bunhead at the nearest conservatory?
Establishing an honest and objective view of your strengths as well as your goals will help you align your curriculum so that your students have the best chance at real success. Clarity in this arena really saves you time in the long run.  After making these assessments and establishing your direction, you can move backwards to put concepts into practice as you choose the best pathway to reach your destination.  Check out Nichelle's well-mapped approach to this in Class Planning Part Two:  Focusing on Skills and Concepts in Lesson Plans.
And, this can help you guide people into appropriate dance training relationships. If a student is coming to you hoping to prepare for college programs but you primarily teach recreational dance that boosts critical thinking, it is important to explain how your classes will aid in this student's college aspirations but also how he or she will need to find additional training and what kind.
As a K-12 educator or a studio instructor (and human) we can't be all things for all people, but we are resourceful. We have national standards to maintain but how we choose to present that material and prioritize allows for great freedom and creativity.
Find your niche and drive it home.
The Method:  So You Think You Can Do More Than Just Dance?

Okay, so it is summer. Honestly, the last thing I feel like doing for a few weeks post-semester is watch dance. BUT, the summer months offer some time to access dance in ways that our students do- namely, on television and film. Teaching in the public schools, I find many students have never seen a live dance performance but many have seen some on TV.
Often, if they are interested in dance and returning as students within the dance program, they spend time taking in shows such as Fox's "So You Think You Can Dance." Love it or hate it, it is part of our dance culture and we may as well take advantage of it. Truth be told, it is not exactly my cup of tea in many respects but I love to use it to frame talking points for many aspects of dance OTHER than technique and performance. Here are some of them:
• Dance training as a method for conditioning and maintaining technique.
Ever wonder why so many of the contestants suffer injury? My guess is that they are not taking (or given) regular technique classes.
Sure, technique classes for students are where they learn to dance, but for professional dancers technique class takes on an even more important role. Their choreography demands extensive rehearsal hours and often movement that is not in the best interest of their career longevity – even if it looks great.
Their bodies, however, don't appear to be given the benefit of what serious dancers know and understand- without strengthening, conditioning, you are on borrowed time before acute or chronic injury sets in.
• Semantics and the language of dance.
Let's think about the term "contemporary" dance, shall we? What exactly is it?
I know what it means to me, but many students new to my class come with the impression that what they see categorized as contemporary dance on the show is actually modern dance. It is not. There may be some shared movement vocabulary (it might be a good thing you can't see my face right now) but the intent, the process, the presentation, and the technique are very different.
• Dance marketing.
What is being marketed? Artistry? Athleticism? Dance personalities? Clearly, the show draws in millions of viewers….how can we do this for live art? What principles are shared between commercial dance and concert dance and how can we draw some (or all?!) of those audiences to live performances?
• And there is more….
Dance criticism (hint: simply "beautiful" doesn't cut it. Why does the performance work or not work? How does choreography feedback differ from performance feedback? Can they be separated? Should they be separated?)
Dance history (how important is it for a performer to know what, where, and how dance came before?)
Composition (again, more than good v. bad here, okay? DEPTH, please, in both choreographic and responsive intents)…
By now, you've suspected my biases regarding the show and the image of dance it offers its viewers. So be it. But one thing we can agree upon is that from a pedagogical perspective, "So You Think You Can Dance" can be a treasure trove of opportunity. From here, you take these main points and fill in with supporting information.
From here, you guide your students in making informed decisions on how THEY would produce, direct, choreograph, critique, or prepare for the show.
Our jobs are to help these students navigate their worlds with as many tools as possible. By using these ideas to guide your instruction, perhaps most importantly, your DISCUSSION, you are teaching these kids to think, analyze, communicate, and correct. No matter where they end up or what they do within the field of dance, THAT is beautiful.
How are you preparing for fall?
Can you think of other ways to incorporate televised dance into your curriculum or to start a conversation with students?
Kindly follow, like or share:
Heather Vaughan-Southard MFA, is a choreographer, dance educator, and performer based in Michigan. She currently directs the dance program at the Everett High School Visual and Performing Arts Magnet in Lansing. With the philosophy of teaching dance as a liberal art, Ms. Vaughan-Southard collaborates with numerous arts and education organizations throughout the state. She has danced professionally in Chicago, Detroit, Los Angeles, and New York and has performed works by Mia Michaels, Lar Lubovitch, Donald McKayle, Billy Siegenfeld, Alexandra Beller, Debra Levasseur-Lottman, and Bob Fosse. As a choreographer, her work has been credited by the Los Angeles Times for "creating heat." She has recently choreographed for the dance programs at Michigan State University, Grand Valley State University, Lansing Community College and is the former dance professor at Albion College. She is a regular guest artist and blogger for Dance in the Annex, an innovative dance community in Grand Rapids. Heather received her MFA in Dance from the University of Michigan, BFA in Dance from Western Michigan University and K-12 certification in Dance from Wayne State University. Read Heather's posts.