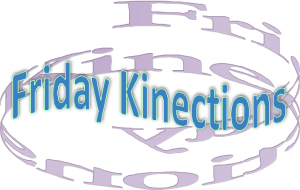 I hereby declare Fridays links day on Dance Advantage!
One of my goals at Dance Advantage is to connect readers to other places and spaces online so that you don't have to search high and low for great resources yourself! Generally Fridays will be a day to point you elsewhere in this world wide web. However, because it is the nature of blogs to feature the latest posts and entries, older posts can get buried. So, I thought I'd kick things off by "kinecting" you to some older posts within Dance Advantage that you may have missed!
(Bonus! All of these posts contain links to other sites! — Talk about Kinected!)
Kindly follow, like or share:
Nichelle Suzanne is a writer specializing in dance and online content. She is also a dance instructor with over 20 years experience teaching in dance studios, community programs, and colleges. She began Dance Advantage in 2008, equipped with a passion for movement education and an intuitive sense that a blog could bring dancers together. As a Houston-based dance writer, Nichelle covers dance performance for Dance Source Houston, Arts+Culture Texas, and other publications. She is a leader in social media within the dance community and has presented on blogging for dance organizations, including Dance/USA. Nichelle provides web consulting and writing services for dancers, dance schools and studios, and those beyond the dance world. Read Nichelle's posts.