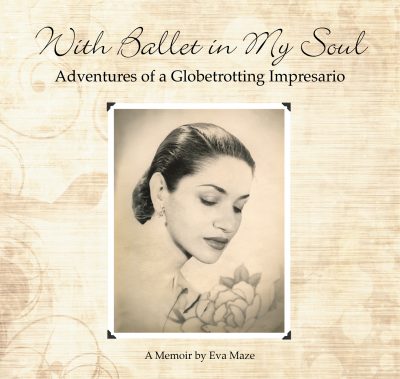 When a little girl begins to study ballet as a child, she typically envisions herself in a tutu and tiara, skittering across the floor en pointe, being held aloft by a handsome cavalier. Traveling the world with her troupe, she imagines visiting the sights of Paris and Milan, of Tokyo and London, cheered on by adoring fans and dance aficionados.
Eva Maze was no different. As a child in Bucharest, Romania, she studied ballet at a local school and exhibited enough talent to be offered a scholarship. Unfortunately, she contracted scarlet fever at the age of seven which often meant, in 1929, a death sentence, due to a lack of antibiotics. However, Maze's pediatrician performed an extraordinary surgery on her: breaking the bones of her inner ears in order to relieve the buildup of fluid in them. It worked! Sadly, however, her parents would forever consider her "weak" and would not allow her to resume her ballet studies, regardless of how much she, or her ballet instructor, begged them.
Maze wouldn't return to ballet until long after her family had emigrated to the United States just before the Second World War. As Romanian Jews watching the rise of fascism in their country, they began to fear for their lives and when opportunity knocked for Maze's father, they fled to New York City. Academics came easily to her, especially foreign languages, and after high school, she chose to attend business school to learn typing and business writing, two additional skills which would serve her well in her future.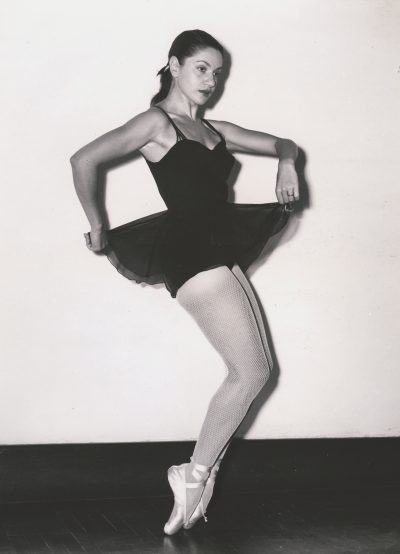 At twenty, she met and married the love of her life, Oscar Maze, a 24 year old Air Force pilot. Together they would travel the world! Oscar was tremendously supportive of Eva, no matter what she chose to do. While Oscar was stationed in Pittsburgh, Eva found the Pittsburgh Ballet where she would discover the second love of her life (again!) – ballet. Even taking class just once a week rekindled the fire she had for the art form and it showed. The director of the ballet invited her to dance in their show, not as a ballerina en pointe, but in character roles, which are a little easier for older dancers to perform.
NB: "Older" in most careers does not refer to someone who is barely in her twenties but in dance, particularly ballet, twenty is ancient if you haven't been consistently studying since your childhood.
When Oscar left the military, he was offered a temporary job with Pan American Airlines, a position which would become his lifelong career.  For many people, moving around the world as he and Eva did would be difficult but Eva loved it. She embraced every new city and country they moved to, from Germany to India, and in every location she would find dance. Although moving was a challenge, Maze describes the couple's homes, their friends and their daughters with relish and charm. She found something to adore in every place she moved.
"From the time we landed in New Delhi in 1951 to the day we left for our next assignment in Frankfurt, Germany, in 1954, not a moment went by that didn't include either a surprise or an adventure."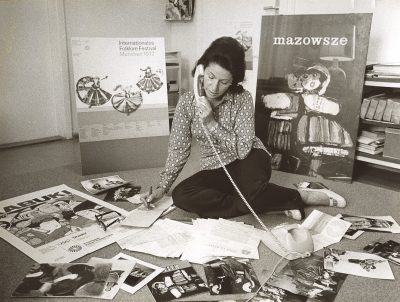 Much of With Ballet in My Soul reads as a travelogue, a paean to years past when travel was far easier and more glamorous than it is today. But what elevates this to a truly intriguing memoir is the turn it takes when Eva becomes what is known as an "impresario" and one of the very first women to do it. As Maze describes it, an impresario is a manager of performing groups or a touring agent. At the time – this is the early Fifties – the biggest name in this line of work was a Russian-born man named Sol Hurok. It never occurred to Eva that she would (or could) follow in his footsteps – bringing acts to Europe and touring them around the world – but that is exactly what she did. And by accident! While she and Oscar were living in India, she was asked by a friend to help coordinate some dancers and musicians on a trip to perform there. Not only did she manage it successfully by organizing flights and facilities, she enjoyed it. This soon led to more and more opportunities until she was one of the biggest names in the business, introducing companies like Alvin Ailey Dance Theater and American Ballet Theater to the world and even producing a massive event with the 1972 Summer Olympics.
Maze's career lasted well into her 70s and began to wind down around the time of her husband's death in 1993. Although she felt rudderless (she describes herself as the plane's propeller while he was its rudder, steadying them as they went), she continued to travel until she eventually settled down in Florida where she enjoys swimming and playing with her grandchildren. Although she never did become the professional ballerina she envisioned as a child, she got it all: she performed on-stage in beautiful costumes, she toured magnificent cities of the world with her "troupe", and she was most certainly held aloft by a handsome cavalier named Oscar.
"I was born with ballet in my soul…I would, in a heartbeat, do it all over again!"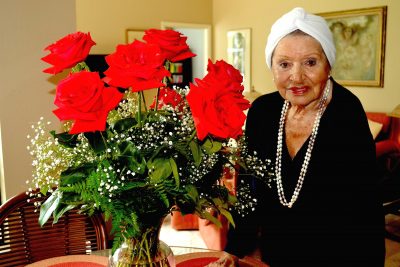 Reviewer's personal note: in my role as teacher, I frequently hear the question from my students, "Is it too late for me?" My answer is always: never. It is never too late to begin, to continue, to explore. As this memoir details, there are many paths to take with the study of dance. Who knows where it will lead you?
Eva Maze is one of the most successful female theatrical impresarios in Europe with a career that lasted more than 40 years. She lives in Sarasota, Florida. Her memoir is published through Moonstone Press and is available here at Amazon.
Kindly follow, like or share: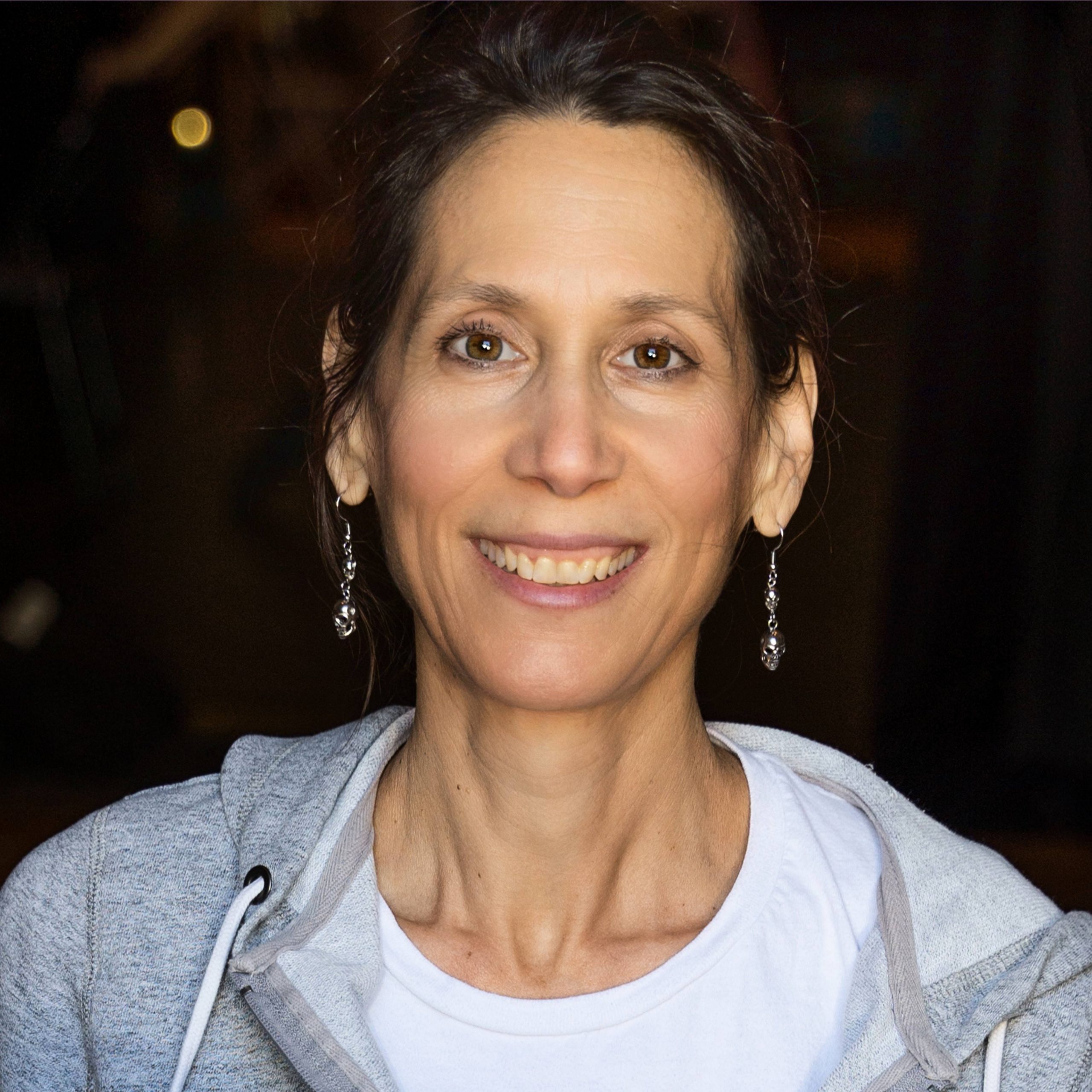 Leigh Purtill is a ballet instructor and choreographer in Los Angeles where she lives with her husband and charming poodle. She received her master's degree in Film Production from Boston University and her bachelor's in Anthropology and Dance from Mount Holyoke College. She is the author of four young adult novels from Penguin and HarperCollins. She is the artistic director of the Leigh Purtill Ballet Company, a nonprofit amateur ballet company for adults and she teaches ballet and jazz to adults both in person and online, Leigh Purtill Ballet. Read Leigh's posts.