Black History Month is a time for reflection. Each year I make it a point to reflect on how far African-Americans have come as a people, how their outstanding contributions have added to the rich fabric of American history and how prominent their influence is on popular culture, entertainment and the arts. From inventions including the traffic light system, The Super Soaker and hair relaxer to famous leaders such as Dr. Martin Luther King, Jr., Malcolm X, Maya Angelou and Oprah Winfrey, Black History is rich with tales of struggle, triumph and creativity.  During Black History Month 2011, I found myself reflecting most on African-American contributions to the art of dance.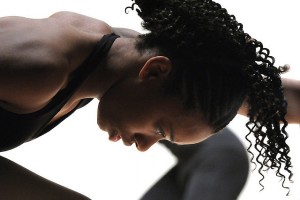 Segregation in Dance
In 2011, dance is known for its promotion of acceptance, individualism, innovation, freedom of expression, physicality, grace and transformative power within society. However, these artistic ideals were not always celebrated in the field of dance. As recent as the 1960s when America was in a heated battle on segregation, the dance world too was an active participant in the battle. Dance was just as segregated as the rest of America. This may be hard to conceive since today's dance world is integrated with race, gender and orientation. However, in the "old days" the art of dance actually mimicked the narrow viewpoint that was diving America.
According to Shantella Sherman in a 2000 article, "Ballet had always been considered a dance form far outside the scope of black experience. As recently as the 1960s, choreographer Debbie Allen was denied admittance into a dance school because her "body was not designed for ballet." Hips were too big, feet too wide, and shoulders too broad." Debbie Allen, an iconic African-American choreographer, dancer and producer, was not permitted to take ballet because of prejudices and assumptions based on her skin color. There were other African-American dancers who were not accepted into professional dance companies, not allowed in hotels and restaurants while on tour, and were regarded as inferior by the rest of their dance peers. This dance world was extremely different from the comparatively accepting and diverse dance world that we benefit from today.
Pioneer, Arthur Mitchell
A lot of the desegregation, acceptance and diversity in professional dance came from courageous African-American dancers. One that rose above all odds was the highly celebrated dancer Arthur Mitchell. Mr. Mitchell was encouraged to pursue a career in Modern dance in the 1940's. It was deemed more "acceptable" for black dancers. However, Mitchell's ballet instructors convinced him of his potential and thought that a career in ballet was worth fighting for.
After graduating from a New York performing arts high school, Mitchell trained at the Katherine Dunham School of Dance and was accepted into School of American Ballet. There Mitchell faced racism on all fronts. He was told that he would need to work twice as hard as any other dancer in the school. Parents complained about Mitchell being in the class and spoke out against him touching their daughters during partnering classes. None of this stopped Mitchell from achieving his dreams. By 1955 he had appeared on Broadway and joined the prestigious New York City Ballet.  In a duet choreographed by George Balanchine, critics were upset that Mitchell was partnering a white dancer. Balanchine ignored the criticism and the piece went on to achieve great success and a 1968 performance on the popular Johnny Carson's The Tonight Show. Mitchell became a principal for New York City Ballet and was the first African-American principal dancer of a major ballet company. He went on to form the Dance Theatre of Harlem and a company that was the first African-American classical ballet company.
Inspiring Firsts
Mitchell's "firsts" have inspired a whole generation of African-American dancers to keep the dream and progression alive. In 2010, I became the first African-American dancer to perform the opening solo in Danny Buraczeski's jazz American masterpiece, Swing Concerto (1993). I was the first to do this in the piece's 18-year history. Upon learning this, I felt blessed, honored and privileged to help carry on the legacy that Arthur Mitchell and others set in place. They have planted the seeds of excellence and creativity and it is up to the current generation of African-American dance artists to water those seeds. After the watering comes blossoming!
I thank Arthur Mitchell, Debbie Allen, Alvin Ailey, Judith Jamison, Katherine Dunham, Pearl Primus, Bebe Miller and the countless others who have led the way on this journey of diverse dance. It is beyond appreciated!
Kindly follow, like or share:
Roger Lee is a professional dance writer, instructor, and studio consultant from Philadelphia, PA. His writing has been published nationally in Dance Magazine, Dance Magazine College Guide, Dance Studio Life Magazine, and The Dance Journal. Roger has taught hip-hop at The Rock School of Dance Education, Koresh School of Dance, Mid-Atlantic Ballet, Philadelphia Ballet School, and Drexel University Recreation Center. Roger also directs and choreographs Roger Lee Dance Company and provides dance studio marketing, communications, and publicity at www.rogerleedance.com