A young woman's body floats in the murky water. Strings of brown hair disturb the surface. A suicide? A murder? In Dark Turns, a suspense novel by Cate Holahan, a ballet dancer at a private school has died and the campus is electric with the possibility there may be a murderer among them.
Nia Washington, the newest teacher at Wallace Academy in rural Connecticut, discovers a dance student's body in the lake while touring the grounds on her first day. Shocked by the discovery, she is further surprised by how quickly the school wants to cover it up and prevent the girl's death from destroying the school's fine reputation. Cops want to charge the girl's ex-boyfriend with her murder, amid a swirl of speculation among the students.
Nia is a ballerina herself, currently taking a self-imposed break to give her Achilles tendon time to heal. She's also giving her heart a chance to mend. Her longtime boyfriend, another dancer named Dimitri, broke up with her a year ago. Devastated by the sudden split, Nia joined a touring company to get away from the city but now, with her foot in constant pain, she is giving herself even more time and space away from dance and Dimitri.
At Wallace Academy, Nia is an assistant to the strict older teacher Ms V and a resident advisor as well. The age difference between Nia and the students is a scant few years and she often struggles with the boundary between teacher and student. While she wants to be respected, she also knows what it's like to be a teenager: she understands the competitive nature of the dance world and also the jealous nature of girls and boys.
Not long after arriving at the academy, Nia begins dating Peter, a handsome boyish writing instructor. Peter has been a mentor to Theo, the teenager charged with the dead girl's murder, and he doesn't believe Theo killed her. Nia doesn't know Theo but she too thinks the boy wasn't capable of it. In her role as grief counselor, Nia is privy to secrets that could help exonerate Theo but it would mean revealing another secret of one of her students. Should she help Theo – and Peter? Or respect her student's confidence?
It's no surprise that it's difficult to fully review a thriller without risking spoilers. There are definitely twists and turns from chapter to chapter and a few red herrings thrown in to make you question what you think is true.
Dancers and dance enthusiasts will find a lot to like about the studio settings, the relationships between the students, and the descriptions of their work. Holahan has done her homework in regard to the ballet terminology (see interview with her below) so nothing feels "off" about the dancing itself.
Mystery and thriller readers will enjoy the constant shuffling of loyalties among the characters and the tension between them. The school's top dancer, Aubrey, is just competitive, not evil…or is she? Peter is a kind-hearted teacher with his students' best interests in mind…right? And Nia herself: what does she want? What did she really see in the water? Is she unknowingly a part of a cover-up?
You may think you know the answers but as with all good thrillers, the truth isn't revealed until the final tantalizing pages.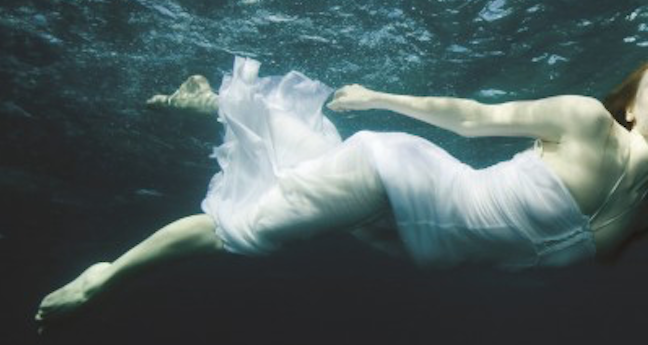 And now, Dark Turns author, Cate Holahan.
Leigh Purtill: All our dancers and dance enthusiasts want to know: what's your dance background? Did you study as a child?
Cate Holahan: I've been a ballet fan since childhood…Unfortunately, I was never able to take classes growing up. When my eldest daughter began ballet at three, I started thinking of incorporating ballet into a thriller. However, I knew that being a fan wasn't enough to write with any authority on the subject. So, I gathered my courage and enrolled in an adult ballet class. I took two to three ballet classes a week at the Myung Sook Chun Dance Center for two years. I wrote the book in the first year and my agent sold it. I continued with classes while going through the editing process with my publisher….the dancers in class were very gracious. They gave me pointers on movement, provided tips they had picked up over the years, and shared stories about auditions. And they let me watch them. Ms. Chun even let me perform in the recital—way, way in the back.
LP: Did you use any outside sources for the vocabulary?
CH: In addition to taking classes, I read the "Technical Manual and Dictionary of Classical Ballet" by Gail Grant to become familiar with the terminology. I also watched ballet videos on YouTube. Fortunately, many famous schools, such as the Bolshoi, have allowed journalists to film classes and upload them to the Internet. The New York Times had a series, "An American at the Bolshoi," that was very informative.
LP: You really got into the heads of these characters, the competition in class and struggle to be the best. What was your process like for the teen voices? Do you teach or have teens of your own?
CH: I think the teenage years are stamped into every adult's psyche because there's so much fear during that time. For me, it was the first time I had to juggle adult responsibilities, such as work, with more mature relationships and social demands. Friends required more to be considered a pal. Romantic relationships took on a sexual tone that was exciting and, in the beginning, intimidating. Add to all that the competition to outperform peers in academics and extra-curricular activities in order to stand out to college admissions officers. So, despite not having been a teenager for more than a decade, I remember it well.
LP: It was an intriguing choice to make Nia Washington an African-American character, especially considering the recent strides black ballet dancers like Misty Copeland have been making. Did those current events factor into the choices you made?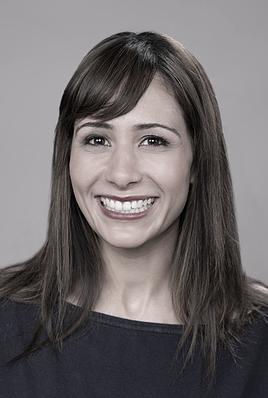 CH: I am a fan of Misty Copeland. She is a role model not only to African-American dancers, but to anyone who needs the courage to compete in an unfamiliar world.  However, the initial decision to make Nia an African-American woman grew more organically out of the story that I wanted to tell. I wanted my protagonist to be an outsider with insider knowledge. She had to be held apart by the students and the teachers so that she would have perspective that they didn't and also be unable to convince authority figures, easily, of her theories. Nia comes from a different socio-economic and ethnic background than the students at my fictional boarding school, so she is regarded with more suspicion and, often, not taken as seriously. I also made her an outsider with her age. At twenty-two, she's older than the high school students, yet not old enough to be accepted as a full-fledged adult. Plus, I'm biracial (black and white) and I grew up in a multi-ethnic community in New Jersey. It's natural for me to create characters and settings that reflect the diversity with which I'm familiar.
LP:  The story feels cross-generational, like it could be accessible by both teens and adults. Where do you feel the book falls on that spectrum?
CH: I think of Dark Turns as rated "new adult," a good read for anyone over sixteen. Some of the topics explored in the book may be a bit mature for anyone younger than that, I think.
LP: I loved how you opened each chapter with a ballet term that foreshadowed the upcoming chapter contents. How were you inspired to do that? If your background is not in ballet, was this a challenge to you to find the correct phrases?
CH: I credit my agent, Paula Munier, with encouraging me to include the ballet terms before each chapter. I tend to write in three acts. At first, I had the definitions only before each act. Paula thought that I should do it before each chapter. It was a challenge—and a ton of fun—to find the right term to relate to the scene. In some cases, the title is a play on words. In one case I have "ligne" as the line of the body and also meaning "line," like when someone says something that isn't quite true. A guy feeding a girl a line, for example. In other chapters the term refers to an actual movement done in class. When I am introducing the main male character, I use the term "cavalier," referring to the male partner of the ballerina. Coda is pretty self explanatory.
LP: There was a fascinating parallel between Nia's romantic life and that of the teens she taught – the near-obsession with boys both she and the girls shared. Was that something that arose as you wrote it or did you set out to create that dynamic?
CH: The boy obsession, to me, was a natural extension of the youth of the characters and their relative isolation. Neither Nia nor the boarding school students have family around. Their friendships are constrained because of the intense competition. (I think it can be difficult to genuinely love someone whom you are actively trying to best all the time—especially when you're younger and not as confident.) These girls' lives are dance, dance, dance and then, since it's often the easiest connection to have with someone, sex. Nia isn't that different from the younger students in that respect. She's devoted to her art. Yet, she is lonely and seeking a connection that, in some ways, is not that complicated given everything else she has going on in her life. And, Nia is particularly isolated given that she's not supposed to fraternize with the students and the majority of the adults on campus are significantly older than her.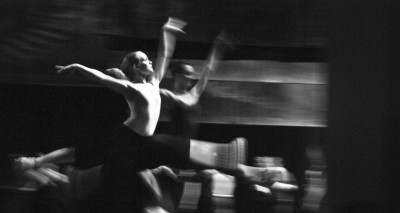 LP: In just about every dance studio, you have an Aubrey (top of the food chain, technically superior – and she knows it) and a Lydia (second best but not without her own charms and who might be a bit nicer to other dancers). Did you have people in mind when you wrote those characters? Was it satisfying – as it was for Nia – to write "karmic" comeuppance for certain characters?
CH: I didn't have anyone particular in mind, though I'd done some academic research to fine tune the personality profiles of the problematic characters. I read some interesting articles in Psychology Today about the psychological profiles of "divas" and "psychopaths." I think what attracts many writers to the thriller genre is that we want justice done to a degree. I wanted my story to have a moral—though I didn't want to beat anyone over the head with it. My moral is that achievement is important but it's paramount to be a decent, honest person—even if society doesn't always reward goodness as it does accolades.
LP: Many mystery writers begin at the end of their stories and then work their way backward into it. Did you know the whodunit when you started writing?
CH: Yes. I always have a beginning, end and arc in mind before I start writing.
LP: What's up next for you as a writer? Will you continue with thrillers or work in another genre? Will you continue to dance?
CH: Unfortunately, my ballet teacher moved and shuttered her New Jersey studio. I do still take the occasional dance class. My second thriller, tentatively-titled "The Widower's Wife," will be out in August. It's in with my publisher, Crooked Lane Books, and centers around an insurance agent's investigation of a young mother's fall off a cruise ship. I hope it will be the first in a series. I am also working on another standalone thriller.
Catherine "Cate" Holahan is the author of DARK TURNS (November 10, 2015; Crooked Lane Books), a thriller set in the world of ballet, an award-winning journalist and a former television producer. Her articles have appeared in BusinessWeek, The Boston Globe, and The Record and on web sites for CBS, MSN Money, NorthJersey.com and CNBC. Her short fiction won first place in the 19th annual Calliope competition, a magazine published by the writer's group of American Mensa. She lives in New Jersey with her husband, two daughters and their dog. Visit her at cateholahan.com
Kindly follow, like or share: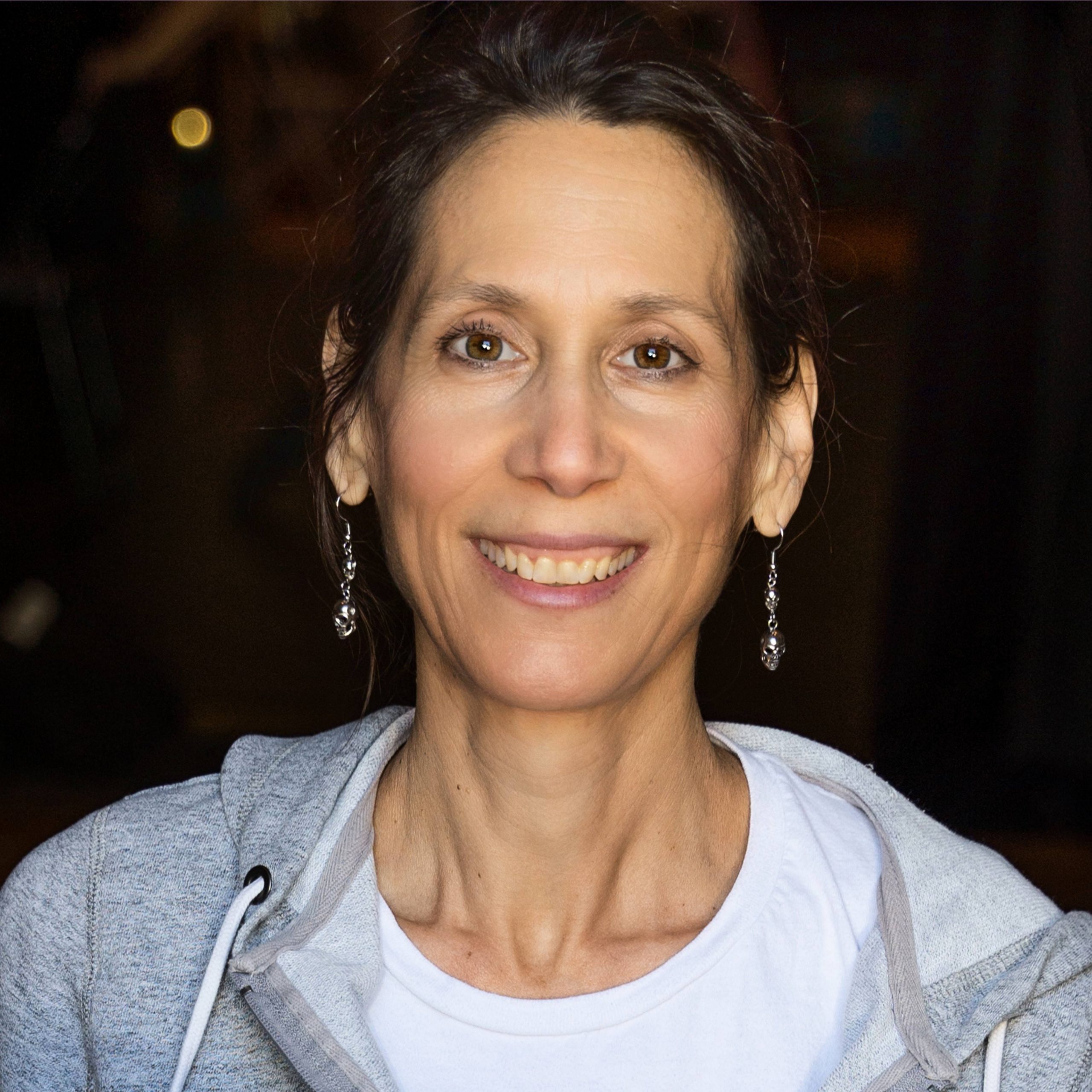 Leigh Purtill is a ballet instructor and choreographer in Los Angeles where she lives with her husband and charming poodle. She received her master's degree in Film Production from Boston University and her bachelor's in Anthropology and Dance from Mount Holyoke College. She is the author of four young adult novels from Penguin and HarperCollins. She is the artistic director of the Leigh Purtill Ballet Company, a nonprofit amateur ballet company for adults and she teaches ballet and jazz to adults both in person and online, Leigh Purtill Ballet. Read Leigh's posts.