What is it like to play Romeo?
Bolshoi Ballet principal, Alexander Volchkov tells us of the preparation and experience of giving an emotional performance as Romeo.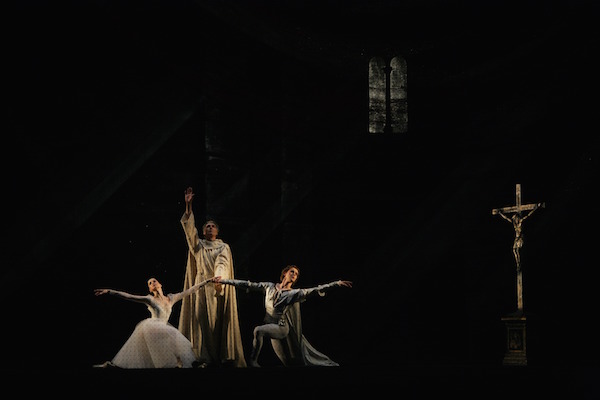 Dance Advantage: What is the most challenging aspect of dancing the role of Romeo?
Alexander Volchkov: The most difficult part of Romeo is the period of emotional preparation. To get yourself in that mindset. And of course in rehearsal as obviously, it is physically challenging. But the most challenging is to emotionally become Romeo.
DA: What do you enjoy most about portraying Romeo, and how is it different than other lead roles?
AV: I think what sets this role apart from others is that Romeo and what happens to him is what I could imagine happening to me, and the difficulty I have definitely experienced. It is easy to imagine. My Romeo is someone who truly loves, he is not a Prince or Count, those are roles that you really have to imagine and create for yourself, but with Romeo it is all very straightforward and clear – he is in love and has to love.
DA: As Romeo you share intense and emotional moments on stage with Juliet. What must happen off-stage or in rehearsals with your partner to convincingly create these moments for an audience?
AV: You have to morally and truly fall in love with Juliet and believe that you love her and that she is the only one. And only then, when you believe it, then the audience will believe it. Otherwise they will know that the feeling is false.
DA: The Pokofiev score is much beloved among audiences and musicians. As a dancer, how do you feel about the music of Romeo and Juliet?
AV: Audiences and of course dancers love the music of Prokofiev. It is genius music and it helps you get into the role and the more you dance it, starting with the first act and leading into second act, then you really succumb to it. In terms of emotions, it gives you a minimum of 50% to lead you through, and the audience loves it and of course the artists do as well.
DA: You spend plenty of time on stage with Juliet in your arms but which section of this ballet, that is not a love scene, is your favorite to dance?
AV: I love the emotional scenes, for instance the murder of Tybalt and the final death scene in the crypt. The emotional scenes are the most interesting  to dance and perform. There are of course happy moments which are easier to portray but these more tragic and emotional scenes are very difficult because they get inside of you, start to make your blood run, your body trembles at what you are experiencing on stage and the emotional result which is what I love most.
What is it like to play Juliet?
Visit 4dancers where Bolshoi Ballet's Anna Nikulina gives her perspective.
Hear more from these dancers:
Bolshoi Ballet Romeo and Juliet Dancer Interview
See
Alexander

Vochokov at the cinema

Viewers across the US have the opportunity to see Alexander Volchkov perform the role of Romeo when the Bolshoi Ballet hits the big screen for one performance only on MARCH 8th. Search here for a theater near you.
What's in a name? that which we call a rose
By any other name would smell as sweet;
So Romeo would, were he not Romeo call'd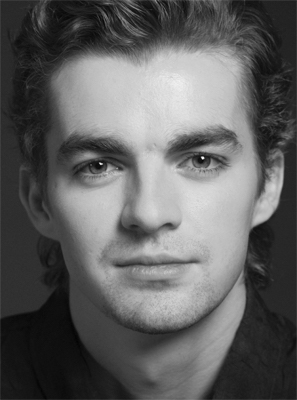 Alexander Volchkov was born in Moscow. In 1997, having trained at the Moscow Choreographic College (today the Moscow Choreographic Academy), in Leonid Zhdanov's class, he joined the BolshoiBallet Company. His constant coach is Vladimir Nikonov.
In 2001, Mr. Volchkov won the 2nd prize at the International Competition of Young Ballet Dancers, in Kazan. The following year, he danced the title role in Yuri Grigorovich's Romeo and Juliet for the Kremlin Ballet Company — in a performance to mark the choreographer's jubilee.
He originated principal roles in Mr. Ratmansky's The Flames of Paris (Philippe), Mr. Burlaka's La Esmeralda (Phoebus), Francesco Ventriglia's Zakharova Super Game (Lambda), and Declan Donnellan – Radu Poklitaru's Romeo and Juliet (Paris).
Mr. Volchkov's has appeared as a guest artist with the Paris Opera Ballet (Jeanne de Brienne in Nureyev's Raymonda), The Kremlin Ballet Theatre (Romeo in Grigorovich's Romeo and Juliet), Tbilisi Opera and Ballet Theatre (Swan Lake, The Nutcracker), and Bashkiria's State Opera and Ballet Theatre (The Sleeping Beauty, Romeo and Juliet).
In 2008, after a performance in Alexei Ratmansky's The Flames of Paris, he was promoted to the rank of Principal dancer. He is an Honored Artist of Russia (2010).
Disclosure: Dance Advantage accepts compensation for promoting the Bolshoi Ballet Cinema Season.
Kindly follow, like or share:
Nichelle Suzanne is a writer specializing in dance and online content. She is also a dance instructor with over 20 years experience teaching in dance studios, community programs, and colleges. She began Dance Advantage in 2008, equipped with a passion for movement education and an intuitive sense that a blog could bring dancers together. As a Houston-based dance writer, Nichelle covers dance performance for Dance Source Houston, Arts+Culture Texas, and other publications. She is a leader in social media within the dance community and has presented on blogging for dance organizations, including Dance/USA. Nichelle provides web consulting and writing services for dancers, dance schools and studios, and those beyond the dance world. Read Nichelle's posts.