If you're training at home, you know it's a challenge to take class properly. Even if you've set up your home studio with a barre and a non-slick surface, there are still limitations to what you can do safely at home. And if you're the parent of a child who is taking classes virtually, you want to be reassured they won't be harmed because their teacher isn't watching over them.
To provide some guidance and offer tips to both parents and students, I spoke with Dr. Danelle Dickson, a physical therapist who specializes in dance and sports. A dancer herself, Dr. Dickson has over fifteen years' professional experience working with dancers and is truly passionate about sharing what she knows. Throughout this quarantine, she has participated in online Zoom chats, live Facebook and Instagram Q&A, and is active on social media.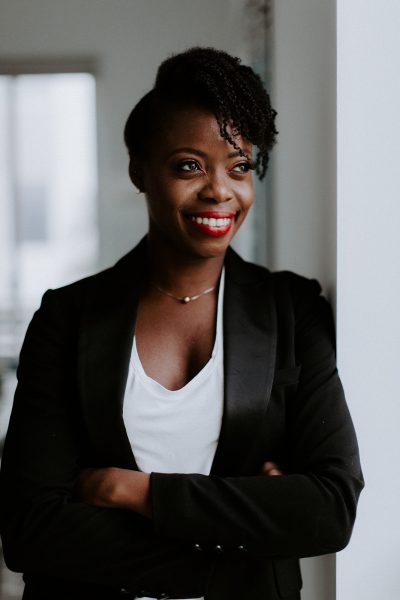 Outside the virtual world, Dr. Dickson's clients are amateur, pre-professional and professional dancers aged 8 years and up, in all genres. After a movement assessment, she works with her patients on various techniques to improve mobility, increase strength, and retrain functional performance. That includes osteopathic techniques, stretching and strengthening exercises, neuromuscular control, and specifically designed technique exercises to get dancers back into class/performance quickly.
Please note: the information below is general guidance only. If you have specific issues, consult your doctor.
Thank you so much for agreeing to an interview!
Leigh Purtill:  Can you give us a bit of background on your training and experience?
Danelle Dickson:  My dance training spans a few genres: Classical Ballet, Modern (Graham, Horton), Jazz, African, Flamenco and Folk. I started dancing at the age of 3, and trained in Classical Ballet and Modern in my native Trinidad and Tobago, through the Royal Academy of Dancing at my school Caribbean School of Dancing. I went on to become one of the founding members of local dance company Metamorphosis Dance Company, and then moved onto joining the national acclaimed Noble Douglas Dance Company (NDDCI). After migrating to the US, I danced in college, then I joined Rod Rodgers Dance Company in NYC after college. I also danced with local companies in the DC/MD area after finishing physical therapy school. I was also super fortunate to be the recipient of various scholarships to Ballet Hispanico, and Alvin Ailey American Dance Theater (AAADT). I no longer dance frequently, but take class occasionally to keep in shape!
LP: What made you want to become a physical therapist?
DD: While I was on a summer intensive scholarship at AAADT, I was injured during a very rigorous schedule. At the time I didn't know anything about my body, and did the wrong first steps to try to help my injury, which made it entirely worse! Like all dancers, I completely panicked, and I was determined to get it fixed so that I could perform…That summer was particularly hard because my grandmother back home in my native Trinidad and Tobago had passed right in the first week of the program, and I was unable to attend her funeral…I found a physical therapist, and she worked with me so that I was able to perform at the end of the semester. That experience stayed with me, and presented the career that was the perfect balance of working with the population I felt passionate about (dancers), and wanting to work in the medical field. And here I am 15 years later!
LP: I'm curious about why a dancer should seek out a PT who specializes in Dance PT rather than a generalized PT or a sports PT.
DD: Dance medicine or Performing Arts/Dance Physical therapy deals specifically with the conditions or injuries originating or related to dance.
Dancers have very specific needs not seen in other sports, or the general population. This is why a dancer should seek out a dance medicine specialist; these professionals will not only have the working knowledge necessary to treat you, but the training to efficiently get you better. Just as you wouldn't go to a neurosurgeon if you have a kidney problem, your best bet for success should always be a dance medicine specialist first. The solution should always fit the problem.
In cases where seeing a dance medicine specialist isn't possible due to access, seeing an experienced orthopedic or sports PT will suffice to get you going. However, you will probably need a dance PT to get to 100%. Thankfully, telemedicine or telehealth can give you access to one if there isn't one physically nearby to see you.
LP: I have heard you say you believe dancers should be treated like athletes. Can you explain why?
DD: Yes I believe this wholeheartedly! Dancers generally have an aversion to this term – we see it as offensive to our artistic sensibilities and eloquence of the art we produce. Maybe we even regard sports as being brutish, rough and a crude use of the body in contrast to what we do. No doubt the history of ballet has factored into that persona that dance has assumed. But this notion that we don't belong to the athletic world contributes to the dismissal of the physical skill, difficulty and talent necessary for us to produce our art. We use our bodies to create shapes and movements, evoke emotions and tell stories – so there is no doubt that we are artists. However, the medium through which we do these things are our bodies. That takes years of training, and perfecting shapes and lines and movements that are by no means pedestrian or ordinary, and is a clear athletic pursuit.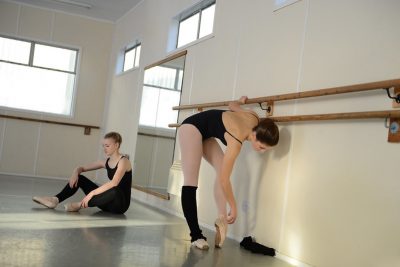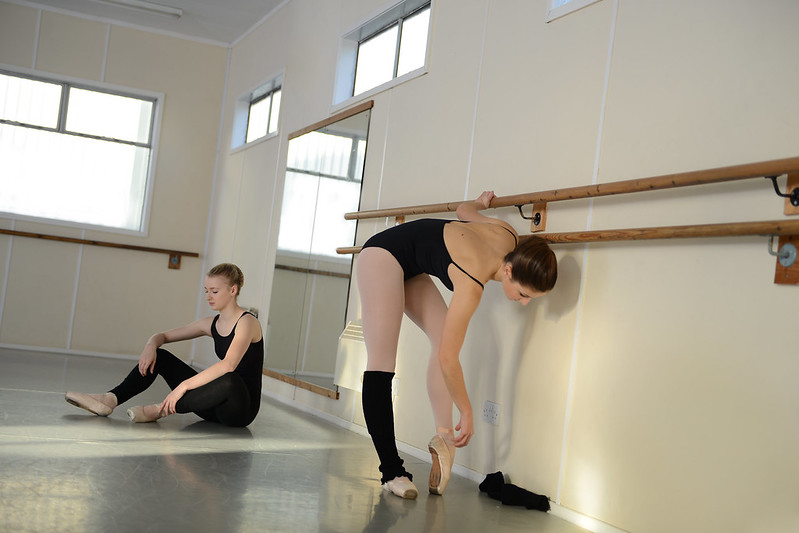 LP: Let's talk about injuries. What do you see as recurring issues for students and dancers?
DD: Most dancers, like most driven athletes, tend to work though pain to get to their goals . Dancers live in a unique culture of not talking about/hiding their injuries or not acknowledging when they are in pain. This opens the door for chronic injuries, and a cycle of tackling injuries at the very worst time: when they are chronic, have started to affect their ability to dance and even do daily activities, and have also had time to degrade their morale, attitude and mental health surrounding their injury.
LP:  While dancers are home, how can they prepare themselves for returning to the studio or stage?
DD: The one thing that COVID-19 has unveiled is innovation in many industries – medicine is no different. We have turned to using telehealth to be able to reach patients and deliver care – and get good results! Dancers do have an option to see a physical therapist through telehealth to get their problem addressed. For those dancers that have an injury, this is the best time to take care of those injuries while you have a break from your regular dance schedule! Contact your dance PT and make the most of the down time to rest, heal and rehab your issue so that you can return at 100%. For dancers looking to stay on top of and ahead of the game , staying at home presents unique issues for dancers. A proper dance space is very different to living space and can present its unique hazards (e.g. slippery floors not suited for pointe work, tiled surfaces that are hard on feet and shins etc.). There are a few workarounds to these problems (e.g. getting a small marley floor and portable barre at home), but it's easy to see that space can be a limitation. So my advice to dancers is: adjust your goals and work smarter. This is a perfect time to slow down in dance class frequency and cross-train (i.e. work your muscle strength and flexibility differently so that it accentuates your ability to work in dance). This can range from general tools like Pilates, yoga, HIIT exercises, to dancer-specific training programs like my program Dansebridge Online. This allows dancers to focus on a poorly used facet of training that ensures longevity, optimal performance and of course – my passion – injury prevention.
LP: Are there things they should be watching out for at home?
DD: Yes! There is a higher risk of injury in sub-optimal work environments (i.e. kids and pets in the way, furniture, bad floors). Patterns in injury are difficult to predict with the variance in home environments, but I have seen everything from shin splints, foot and ankle injuries, and knee injuries. I think once COVID-19 resolves, we'll better understand injury patterns as they manifest in the home.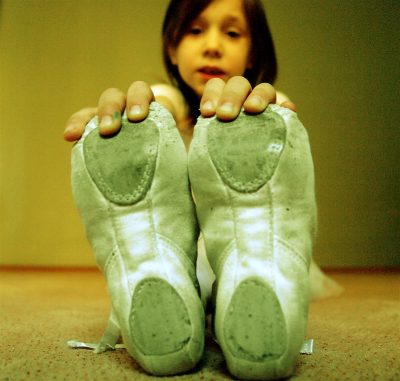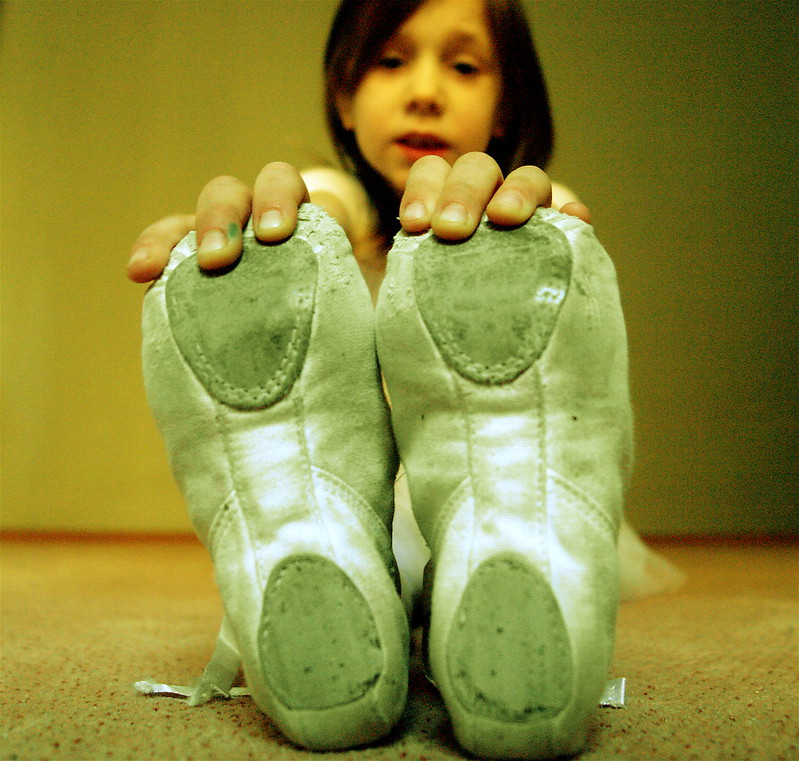 LP: What can parents do to help their child or teen dancers at home? What should they encourage or discourage them from doing?
DD: For parents, this is the time to get a bit more involved with your kids! Be a proactive member of their dance team: talk with teachers and your kids about realistic goals and expectations, and how you can assist. I think the conversation around mental health is most important here, as many dancers are experiencing depression, lack of motivation and frustration due to feeling that they are further away from achieving their goals. Redirection to healthy thought patterns, getting fresh air safely, maintaining a healthy lifestyle, and understanding what goals are realistic right now – dance and otherwise – will be crucial to support young dancers.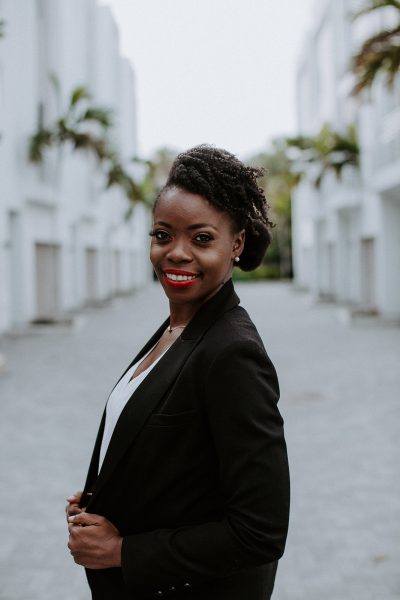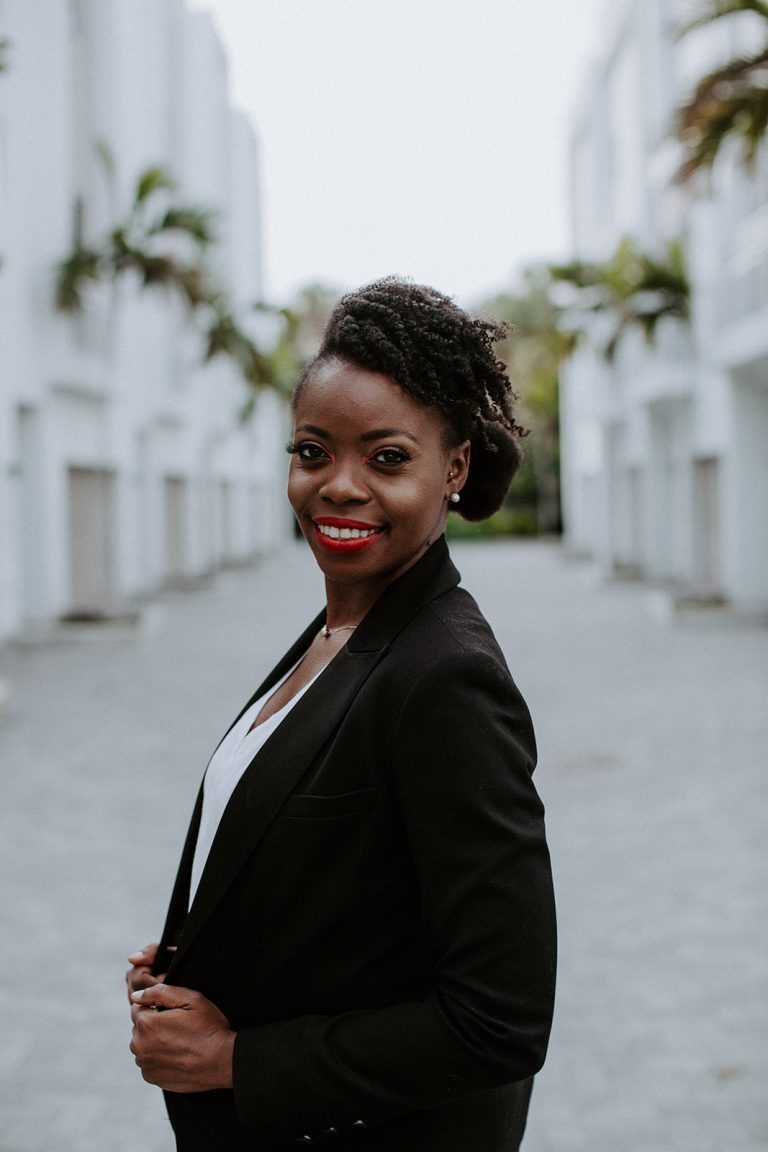 Dr. Dickson herself has been active during this quarantine, creating a wealth of online content and offering it for free to dancers, parents. and teachers. A very helpful tool is her series of dance education videos called "Anatomy of a Killer Tendu." These videos walk dancers through several steps to improving their tendu. She has plans to produce further series, perhaps Anatomy of a Developpe or Split. As she says: "I'll let my dancers tell me what they need!"
Additionally, every weekday evening, she hosts a "Q&A with Dr. Dee" which is streamed live on her personal Facebook page and on her IG live (all contact information and links at the bottom of this page). She not only addresses common questions she receives from patients but she also invites specialists that she often consults with to share their perspectives on these topics. If you would like to participate, simply log on to her Facebook or IG live. If you miss it, a replay is available on Facebook or on Dr. Dickson's YouTube channel, Performance Plus Physical Therapy.
Dr. Dickson can also do a Zoom call for any dance group, dance school, or company who may have questions they prefer to ask in private. Please reach out to her via her website.
Anatomy of a Killer Tendu – Free Video series to improve your tendu Dansebridge Online – Crosstraining program specific for dancers
Dancing Around Elephants – podcast
Facebook – Dee Mel (Danelle Dickson)/ Instagram – @3ptdc /Twitter – @3ptdc Performance Plus Physical Therapy – YouTube /Website – www.3ptdc.com
Kindly follow, like or share: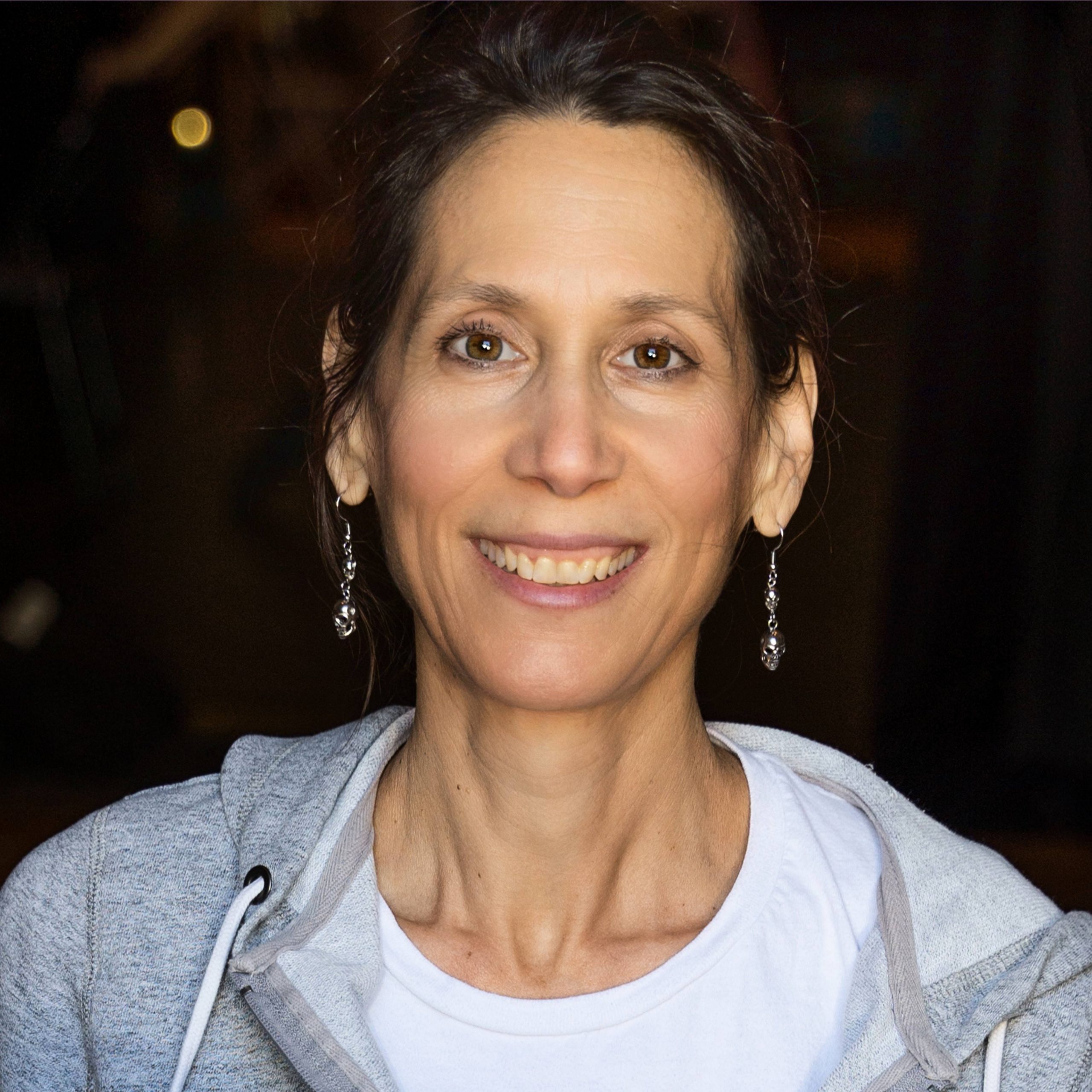 Leigh Purtill is a ballet instructor and choreographer in Los Angeles where she lives with her husband and charming poodle. She received her master's degree in Film Production from Boston University and her bachelor's in Anthropology and Dance from Mount Holyoke College. She is the author of four young adult novels from Penguin and HarperCollins. She is the artistic director of the Leigh Purtill Ballet Company, a nonprofit amateur ballet company for adults and she teaches ballet and jazz to adults both in person and online, Leigh Purtill Ballet. Read Leigh's posts.