DanceStudioOwner.com is an online membership resource for owners and directors worldwide to start, grow, or take their studio business to the next level.
For nearly forty years Kathy Blake has found positive and effective ways to overcome obstacles and challenges at her performing arts studio while expanding the vibrant dance community in her local area, as well as nationally. With over 900 students, Kathy Blake Studios exemplifies the highest standards in the industry, thriving in a suburban area of southern New Hampshire.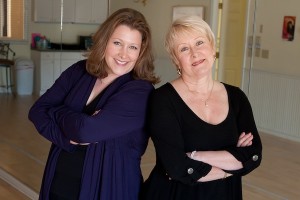 Kathy's daughter, Suzanne Blake Gerety, witnessed the ups and downs of dance studio ownership her entire life. In 2006, she realized that if she were to lose her mom, suddenly the wealth of knowledge and information on how Kathy maintained consistent growth in the face of changing trends, personal losses, studio splits, and financial hardships would be lost.
So together they created DanceStudioOwner.com as a resource for new and experienced studio owners all over the world to access the latest information to help save time, become more profitable, and grow their businesses both financially and artistically.
Dance Advantage has been happy to present helpful tips and insight in a regular column by Suzanne Gerety. We are also very proud to be part of the DanceStudioOwner.com community and of our long-standing affiliate relationship. We've been referring many happy customers to this smart, useful, and business-enhancing resource for nearly 4 years.
The Giveaway
DanceStudioOwner.com would like to give away a One-Year Membership to TWO Dance Advantage readers.
The quickest route to long-lasting success as a dance studio owner isn't about figuring it out yourself. This unique learning environment is a place where each member can ask for advice and feedback and get it from other studio owners experiencing tangible success in their own businesses and who are willing to share how they're doing it.
As a member of DanceStudioOwner.com you'll get to know Kathy and Suzanne personally. They are real, down to earth, people who deal with all of the non-glamorous side of studio ownership, just like you. Yet, they still hold on to their dreams.
DanceStudioOwner.com is here to support you because they know it's never worth giving up on your dream.
They'll be your cheerleaders and your greatest resource.
The retail value of a one-year membership is $187. Current DanceStudioOwner.com members may still enter to win — your account will be credited.
The DanceStudioOwner.com giveaway is open worldwide to those 18 and up and closes at Midnight EST on Sunday, February 19.
How To Enter
This giveaway is closed but learn how to become a member of this fabulous resource for studio administrators at DanceStudioOwner.com
Sign-in with the Rafflecopter form below using Facebook or your name and email. The widget will reveal multiple ways to earn entries.
The first, commenting on this post, is mandatory for entry (as always).
In this case, you'll be asked to comment, and share:
What's the biggest challenge you face today when it comes to running your dance studio?
Sign in, and click on Do It and you'll see.
Upon entering, optional tasks for earning up to 10 additional entries will be revealed.
Complete as many as you like. Come back and Tweet once every day of the Dance Studio Owner giveaway.
Just make sure after each task you return and let us know you DID IT in the Rafflecopter form (don't worry, it'll save your other entries).
If you're having trouble seeing the form, I suggest updating or trying another browser.
Winners will be announced within days of the giveaway's close and will be contacted directly.
Please read our Giveaway Policy.
Tomorrow's Giveaway:
Something for the hungry in all of us by Barre, the real food bar developed by professional dancers.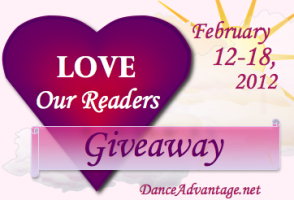 Kindly follow, like or share:
Nichelle Suzanne is a writer specializing in dance and online content. She is also a dance instructor with over 20 years experience teaching in dance studios, community programs, and colleges. She began Dance Advantage in 2008, equipped with a passion for movement education and an intuitive sense that a blog could bring dancers together. As a Houston-based dance writer, Nichelle covers dance performance for Dance Source Houston, Arts+Culture Texas, and other publications. She is a leader in social media within the dance community and has presented on blogging for dance organizations, including Dance/USA. Nichelle provides web consulting and writing services for dancers, dance schools and studios, and those beyond the dance world. Read Nichelle's posts.